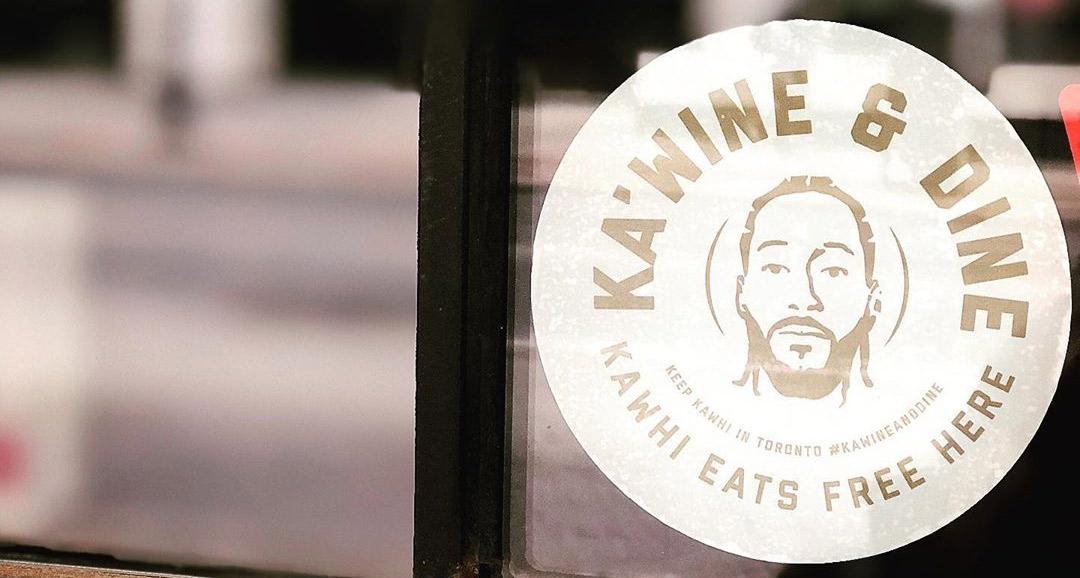 Whether Kawhi Leonard is staying a Toronto Raptor beyond this year has been a looming cloud over the entire season. However, Toronto fans have been clinging on to hope the entire time with the hashtag #HeStay existing solely for finding little hints he will re-sign.
With the new Ka'wine and Dine campaign, the city has taken this initiative to new heights. Started by fan site Raptors Republic, the goal of Ka'wine & Dine is to have restaurants offer Kawhi free food for the rest of his life. The condition? He must re-sign with the Toronto Raptors.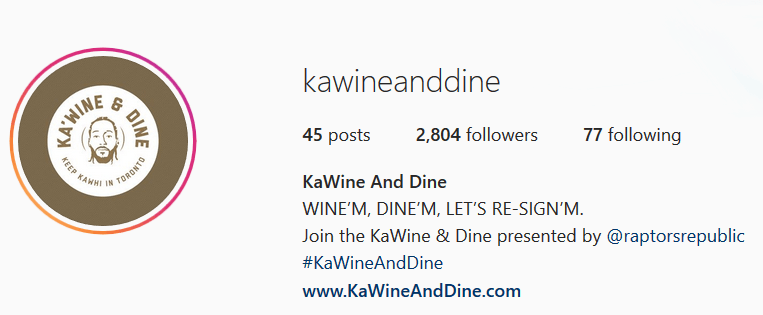 Numerous restaurants have pledged to the Ka'wine and Dine campaign from Moo Frites to MARBL to What A Bagel to Scaddabush.
Even if basketball isn't in your interests, using the hashtag and image is great exposure for your business. Posting a picture using the hashtag on Instagram has a high chance of getting you shared. If you're not part of the campaign and are wondering how you can get involved, now is the time. All you have to do is download the badge from the website and put it on your store's window.
It's also potentially important to your customer. It shows Toronto Raptors fans that you care about their team. You're showing your pride in being part of Toronto. And you're giving yourself the chance for social media exposure just through the simple act of putting a sticker on your window!
How are Toronto's businesses getting involved with Ka'wine & Dine?
While originally starting with local restaurants collaborating to offer free food for life, companies and individuals are all getting on board with keeping Kawhi in the 6ix. Here is a list of just SOME of the things Kawhi is being offered besides food:
The city is excited for our first legitimate chance at a major sports championship since the Toronto Blue Jays did it in 1993 and Kawhi is the main reason. He has entertained us with his laugh, his interviews, and his game 7 winner that shook Toronto (and the rest of the NBA). We can only hope that he is aware of the Ka'wine & Dine campaign through his teammates, the city, and the media as he is infamous for not having social media.
Despite this, the city of Toronto has hope. Hope that we can get to the finals. Hope that we can beat the Golden State Warriors dynasty. Hope that we will lift the first NBA Championship trophy in team history. All of this will require teamwork. Let's do the same and try to keep Kawhi in Toronto. Let's be part of the hope!