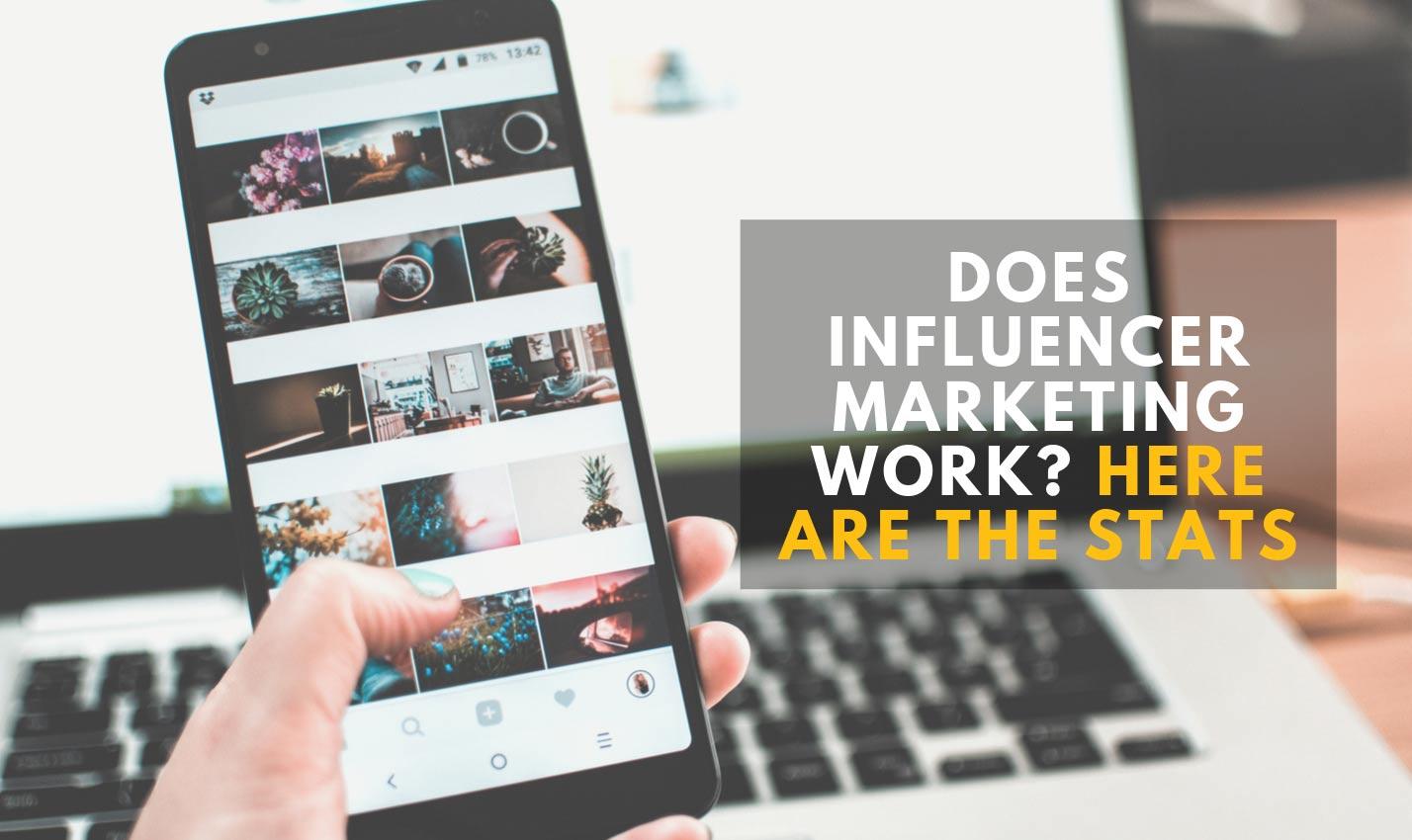 As a business, you might be re-vamping your marketing strategies and be stuck asking yourself; does influencer marketing work?
As social media has become one of the necessities of marketing today, influencer marketing has grown exponentially over the past decade and has become one of the fastest-growing channels.
We turn to influencers for recommendations on the best local eats, facial cleansers that can work miracles & everything in between. Despite this, some of us can still be skeptical on whether influencer marketing works.
Now I know the social media channel can be daunting and skeptical for some, but brands and agencies are increasingly investing more into influencer marketing— and there's a reason why.
Authenticity is Key
According to a study done by The Keller Fay Group and Experticity, 82% of consumers were likely to take the recommendation of a micro-influencer.
Micro-influencers are influencers, often within your local community who specialize and identify in a specific market niche which can range from fashion to food & everything in between.
We look to them as a source for reliable recommendations because of their authenticity, knowledge and transparency that they have with their followers. These content creators are able to show products and services as part of their everyday lifestyles. In turn, we trust their solutions and recommendations as we relate to them much more than celebrities.
Another study from eMarketer found that 78% of millennials would not purchase or are indifferent to make a purchase from a celebrity endorsement.
Brands are able to reach greater audiences through the millions of followers that celebrities have, but the lack of trust that they have within their endorsements greatly affects their engagement rates.
It's a Trusted Strategy
63% of influencer marketing budgets will increase in 2019. (Influencer Marketing Hub)
The digital era has paved its way into all of our lives and if you can't embrace it, you might just be missing out on reaping the benefits. The influencer market is not only growing, but the conversions from influencers are clearly worth the investments.
Additionally, according to Influencer Marketing Hub, 82% of marketing agencies believe that the quality of customers from influencer campaigns are better than from other forms of marketing.
Linked hand in hand with their ability to curate authentic and transparent content, influencers also shine in being able to drive quality customers to partnered businesses. Quality customers are typically higher paying and cost less in comparison to attracting new clients. This is relevant to all businesses when it comes to focusing on new audiences and honing in on a regular clientele.
Return on Investments
A huge reason why there's so much skepticism behind influencer marketing is from the ambiguity of being able to measure the impact of influencers. It doesn't have to be difficult though. Be sure to establish KPI's (Key Performance Indicators) to measure how well influencer campaigns are doing for you. Common KPI's include:
Engagement rate (likes, comments, mentions, shares)
Referral traffic (sign-ups, creation of account)
Growth of your audience (increase in followers/members)
Reach & awareness (views, clicks, impressions)
Other important criteria included views, impressions and content type. We often attribute social media marketing to not having any tangible proof of whether our strategies worked or not, but this just simply isn't true!
Features such as Instagram analytics show you that the proof really is in the pudding. You can view your interactions on a daily basis that include total profile visits, website clicks, and emails along with your total reach & impressions on new audiences.
If you're looking for top of the funnel marketing, Instagram is the prime network to be using. You can even take a look at your core demographics along with the growth of your account.
Additionally, 89% of marketers say that the ROI from influencer marketing is comparable to or better than other marketing channels. (Big Commerce)
The ROI metrics aren't equivalent amongst all social media channels. With different platforms come different engagement rates, analytics and methods of measuring them. Both Instagram stories and posts are able to provide measurable ROI through:
The link that can be provided in stories by "swiping up"
Providing a promo code/promoting an offer in-stores
Prior to running your campaign, be sure to identify your goals and targets for the social media platform and format that you plan to use.. which brings us to our last point.
Learn more about how you can measure the ROI on influencer marketing campaigns here.
Instagram Leads the Way
78% of brand collaborations that happen on social media are on Instagram. (TechJury)
With visually stimulating content, it's no wonder the influencer market on the app is worth $1.8 billion as of 2019. It's blatantly clear that this is the app that brands need to be on, with blogs coming in at a distant second at 16%.
Of all of the social media apps, Instagram's user base has continued to consistently grow as the fastest social network since 2017. The return on social media marketing has greatly outpaced print marketing.
According to Mediakix, 89% of marketers said that Instagram is strategically important to their influencer marketing strategy. 
Participants were able to select multiple networking sites, yet Youtube came in second at only 70%. Marketers are increasingly seeing the value in the influencer space, with more and more itching to build partnerships.

        15 MIN VIDEO: HOW INFLUENCERS HAVE TRANSFORMED MODERN MARKETING
Key Takeaways..
Influencer marketing can be likened to a smaller-scale version of celebrity marketing. When loyal followers see recommendations from micro-influencers they've grown to know and trust, they're more inclined to visualize them implementing the product into their own lives.
With the market steadily growing over the past few years, the opportunities to expand on your marketing strategies are endless. Here's a round-up of the key takeaways from this article:
We as consumers tend to trust people we relate to in some way or another. Whether that's having a similar taste in food or appreciating someone's fashion tastes, audience alignment is important. This is where micro-influencers come in.
Marketers rely on and can vouch for influencer marketing. It's become an effective strategy for this day & age.
Instagram is where the magic happens. With posts, stories and trackable links, the visual social platform can tell new audiences a whole story.
Measuring your ROI isn't as complicated as you might think. Analytics tools (especially on Instagram) can help you with tracking the progress of your KPIs (Key Performance Indicators). Whether your goal is to increase brand awareness, create more content or increase web traffic, there are always tools in place to help you see if you're on the right path.
How do Node Brands Work with Influencers?
We've facilitated influencer marketing campaigns for hundreds of brands. See our case studies to learn more about our recent campaigns.