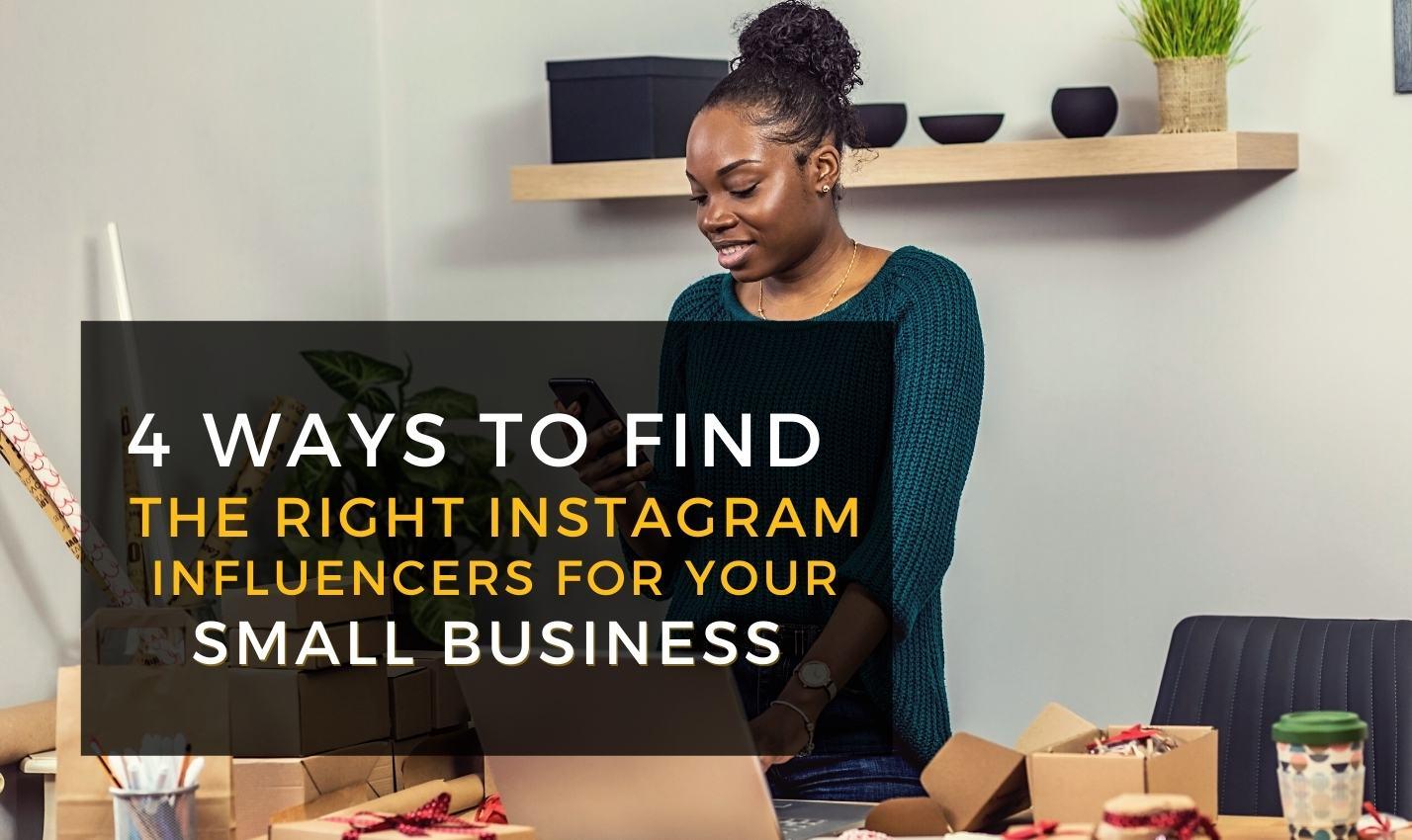 Influencer marketing sounds great in theory: get a bunch of really popular people to talk about your brand and boom, you'll make sales. But what if you're a small business that doesn't have the resources to hire an agency or the experience to navigate influencer marketing and the various social platforms that exist today?
Well here's the good news: finding influencers for small businesses doesn't have to be difficult. With the right guidance and effort, you can find influencers that will gladly promote your brand.
Why Instagram Influencers for Small Businesses?
If you're not currently using Instagram influencers in your marketing mix, then you're in the minority. A recent survey found that at least 93% of marketers and marketing agencies plan to use influencers as a part of their marketing strategy within the next year. And more SMBs are also starting to work with influencers too.
There are more than 30 million influencers currently on Instagram, and that number rises every day.
So how will you go about finding the perfect few content creators to carry your brand?
For the past 3 years, I've worked as an influencer/content creator for brands, and also as a marketer for businesses looking to beef up their influencer marketing strategy. In this blog, I'm sharing some of the strategies that you can use to find the right influencers to promote your small business.
Social Media Shoppers are Buying Smarter
According to Instagram, 70% of the app's users look to Instagram posts to guide their next purchase. Online impulse buying is at an all-time high and Instagram introduced its "Shopping" a few years ago. But social media shoppers are also getting smarter about their shopping choices with each purchase.
Where to Find the Perfect Influencers for your Brand
Influencers don't typically discriminate between SMBs and larger brands. Their motivation is to work with brands that align with their audience and compensate them fairly. In fact, finding influencers for small businesses can sometimes be easier, because many creators prefer supporting local brands.
Before mass-messaging hundreds of influencers to promote your products, you need to know your audience. How will you find an influencer that fits your desired image, has a similar target audience, and boasts strong engagement?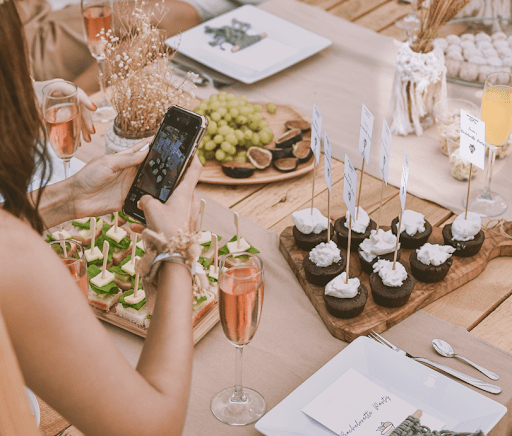 1. Finding an Influencer in the Right Niche
Whether you're a Fortune 500 brand or a small business looking for influencers, you'll want to make sure the creators are aligned with your brand and the audience you're targeting. For example, if your brand specializes in kitchen appliances, you should find influencers that focus on cooking and spending time in the kitchen.
You can typically get a feel for what an influencer is passionate about by scrolling through their feed on Instagram or TikTok. When you're searching for influencers, think about it from the viewer's perspective: what type of person is this creator's content made for? Are there similarities between your customer and the audience that would be interested in their posts?
Using Hashtags to Find Instagram Influencers
Hashtags are one of the best ways to find influencers for small businesses. They mark some of the most commonly followed or searched topics on Instagram. Influencers commonly follow hashtags to see up-and-coming content within their niche. They also tag their posts with hashtags that best describe the content they're releasing.
Think about your business's ideal customer or even your brand's values. Does your brand (and the ideal customer) care about helping the environment? Finding the best local restaurants? Homeschooling their kiddos? Whatever it may be, you'll be able to find the most popular posts for each hashtag by simply searching for the hashtag on Instagram, then choosing the "follow" button to track top posts with this tag.
For example, if you're a business that focuses on baking cookies, you could try following #cookiesofinstagram or #freshcookies. For an athleticwear brand, you would track #workout, #athleisure, or something similar.
There's also a plethora of tools that you can use to track hashtags on Instagram. Some of the free hashtag tools that you can use include IQHasthags, Tags Finder, and Tailwind.
Over 95 million posts are shared on Instagram each day. Following specific hashtags is a great way to stay up to date with influencers that are in your niche. When you follow a hashtag on Instagram, the most popular posts using that hashtag will show up regularly on your feed, regardless of whether you're following the account.
2. Engagement over Follower Count, Always!
It's important to take a look at the consistency of their content quality, their engagement rates, and whether the content appears authentic to their audience.
Nowadays, it's easy to buy "fake" followers through third-party apps or online services. To make sure you're working with an influencer that has real followers, you'll want to focus on their engagement rates instead of their follower count. You don't need fancy tools or software to determine the engagement rate of an influencer.
How to Determine an Influencer's Engagement Rate
An influencer's engagement rate is a quantitative way to measure their audience's interest level. A high engagement rate means an influencer is successfully publishing content that resonates with their followers.
Here's how to calculate the engagement rate of an influencer for your small business, add all of the engagements from one of their posts (likes + comments), then divide this number by their total followers. The average engagement for an influencer is 2-3%, and anything beyond 5% is outstanding.
For example, if an influencer has 20,000 followers but only 195 likes and 5 comments per photo, their engagement rate is 1%  ([95 + 5] / 20,000).  On the other hand, an influencer with 2,000 followers and 200 likes plus 50 comments per photo has an engagement rate of 12.5%, which indicates their followers are very loyal.
There are many situations where a micro-influencer (an influencer with less than 10K followers) is a better choice than a macro-influencer (more than 10K followers) because their follower base is often more loyal and their content is more authentic. You'll also have more bargaining power if you focus your efforts on micro-influencers as opposed to more established creators.
3. Look for Content Consistency
The consistency of a creator's posts is a simple way to determine the amount of effort they're dedicating to their content.
Find an influencer you're interested in, then take a moment to look through their social media feed (like @foodie.famous's profile shown in the image below). Does their Instagram feed have consistent colors and topics? Can you figure out who the influencer is targeting just by looking at all their posts together? Do they post reels that use clear videos and make sense next to the other posts in their grid?
Keep an eye out for inconsistencies: if their branded posts and captions vary in quality this could be a sign that this influencer doesn't give considerable and equal amounts of attention to all of their brand partners.
The influencers that you choose should regularly post high-quality content and captions. You want your brand to be represented proudly, so choose an influencer that'll do just that!
4. Authentic Influencer Content is Key
Social media users tend to gravitate toward content that is relatable. Heavily filtered photos and posed brand advertisements used to be the norm, but thankfully, more and more influencers are beginning to show an unfiltered and more natural side of themselves when working with brands.
Before you dive into trying to contact any random influencer you see on your Instagram feed, let's take a look at how to identify the most effective influencers to help your small business boost its visibility.
Don't settle for choosing an influencer just because it seems like they have a considerable amount of brand partnerships already. Take inventory of their engagement rate, consistency, niche, and authenticity before you commit to working with them.
Influencer Platforms for SMB Influencers
If you've searched Google for influencers, you may have also come across various influencer platforms that advertise the ability to find and connect with influencers. Most of these are expensive and can cost thousands per month.
When you're a small business and a tight budget, there are ways to find and connect with influencers without having to pay for an expensive enterprise platform.
Node is one of the few free tools that SMBs can use to find and collaborate with influencers. The platform is fast, reliable, and user-friendly for any small business that's looking to add influencer marketing to its arsenal.
Final Thoughts
Look for influencers that have matching demographics and habits as your customers. Hashtags, locations, and competitors are effective places to search.
Instead of follower count, use engagement rate as a metric for evaluating an influencer
If you notice inconsistencies in an influencer's content quality, it can be a signal that they aren't dedicating equal attention to all of their brand collaborations
Authenticity always comes first. Make sure the influencer is genuinely interested in your brand and their content will not appear artificial or overly staged to your audience.
💡 More Material for Small Businesses