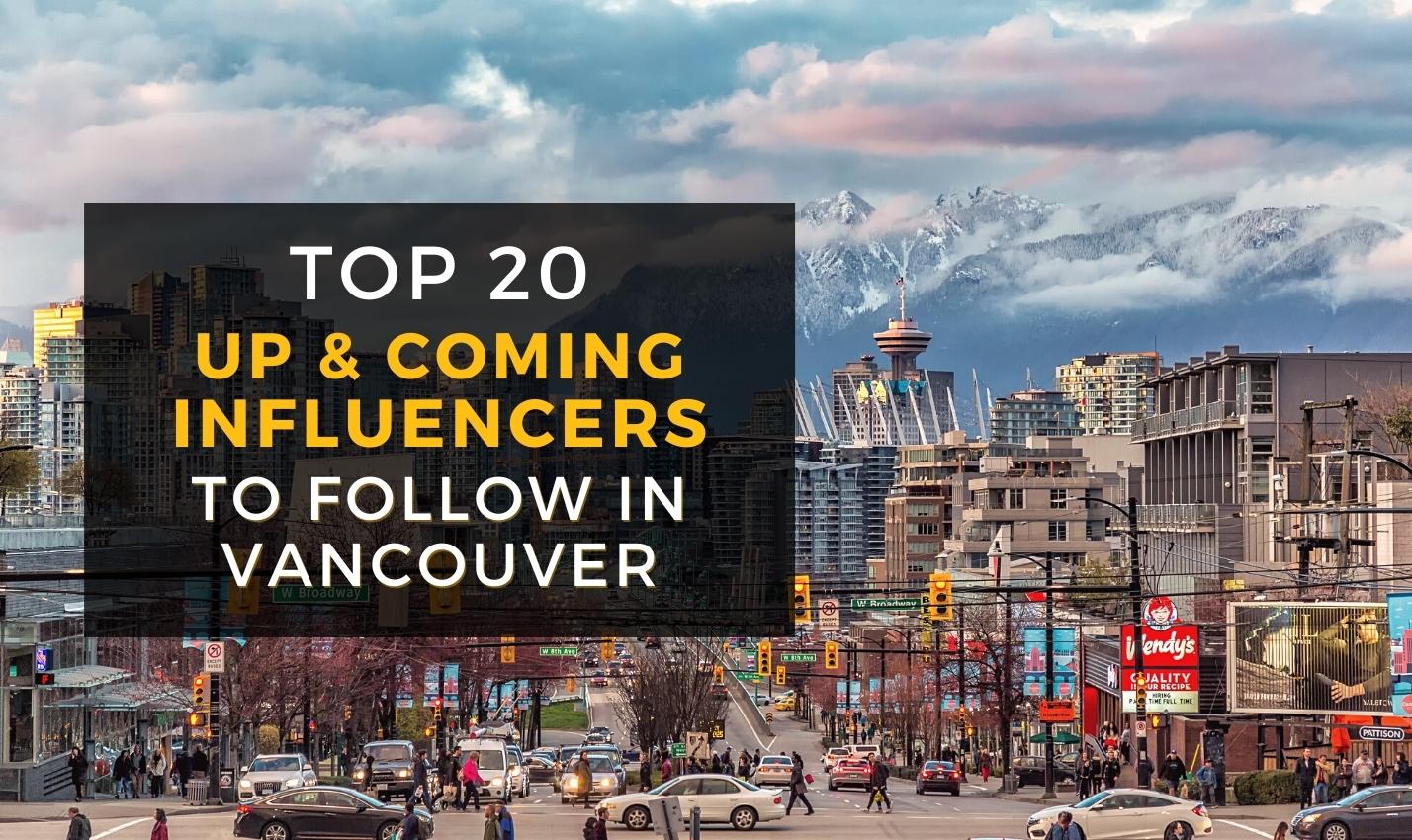 Vancouver is a vibrant coastal city that's filled with skilled creators, bloggers, and engaging social media influencers who can help maximize your business's potential. That's why we've created this guide to showcase some of Vancouver's top influencers that are on the come-up that you should be following.
As well, If you're a brand or small business that's looking to work with more Vancouver influencers, you can use this article as a tool to find creators for your next collaboration. 
Please note that this list is not a ranking of any sort. All influencers mentioned are listed in no particular order. 
We've separated the creators into two categories— lifestyle and foodies. Additionally, rather than featuring mega-influencers and celebrities that anyone can find online, we wanted to showcase local micro-influencers who are creating quality content with an authentic presence.
You may find many of the creators in this list overlap in multiple categories. We encourage you to explore their social feeds for yourself, which are linked below.

Lifestyle Influencers in Vancouver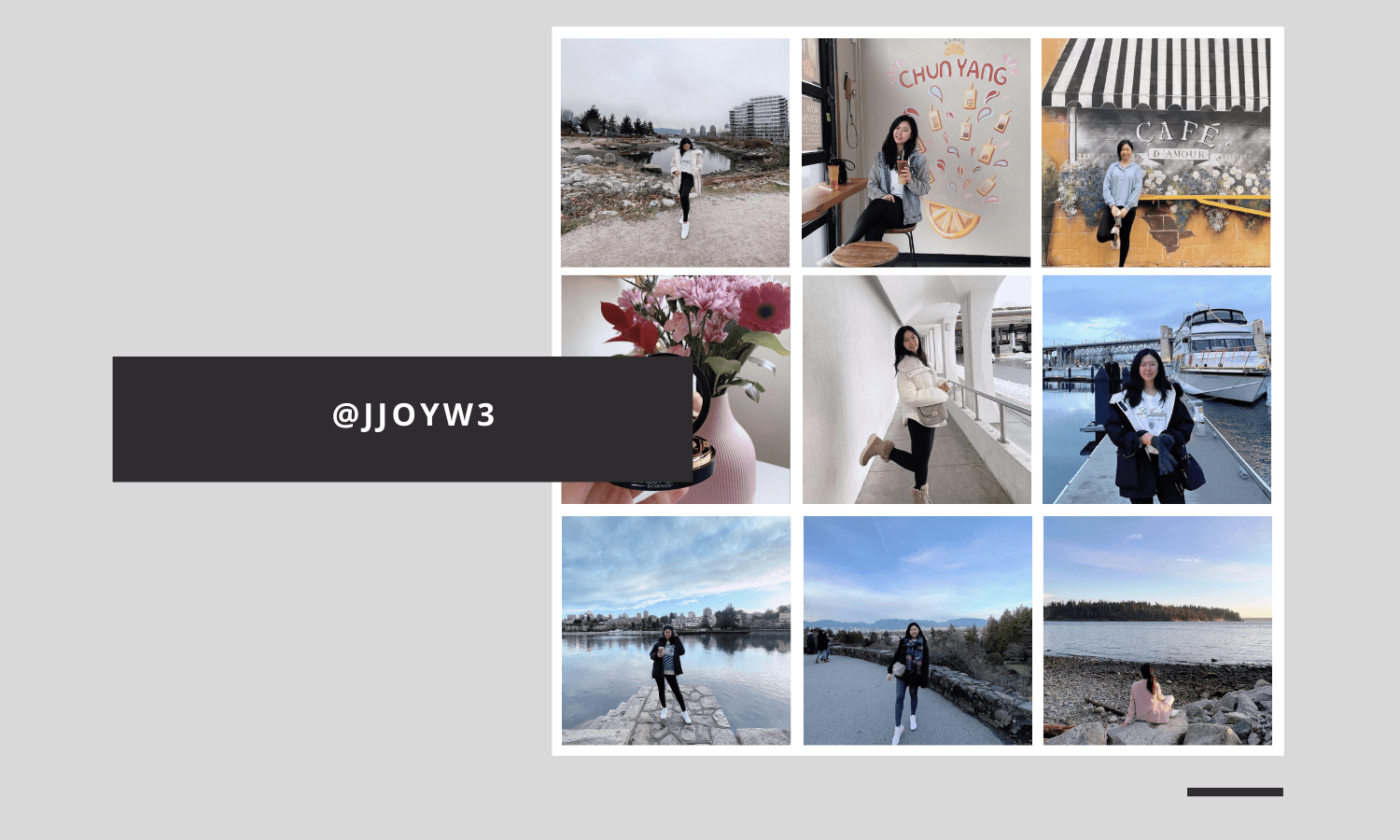 @jjoyw3 // 6.6k followers
Joy focuses on lifestyle and wellness-related content. She acknowledges mental and physical health and shares vital tips about both matters. In addition, she shares insight on her beautiful vacationing journeys with her audience.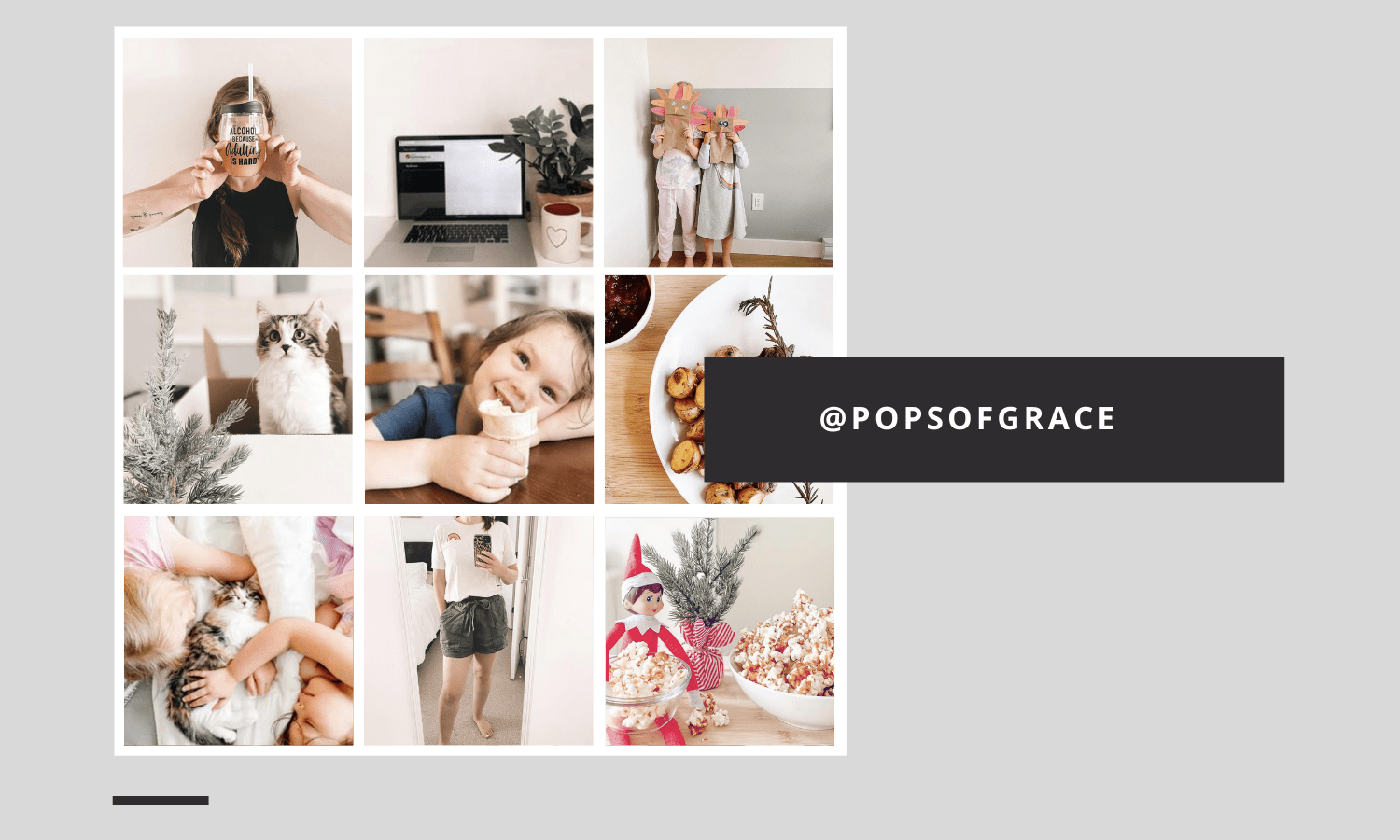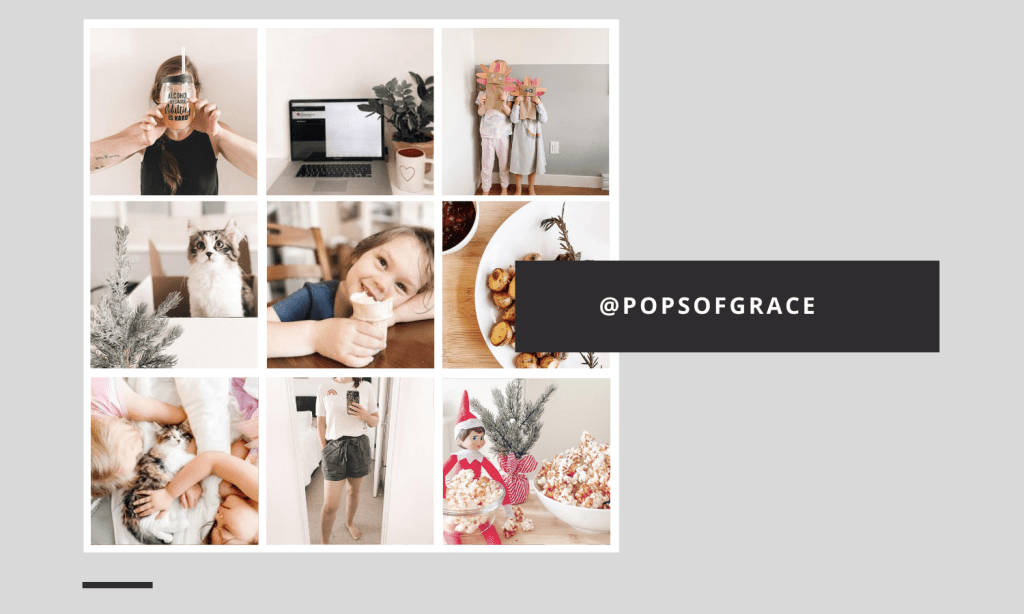 @popsofgrace // 4k followers
 Amy is a Vancouver-based family and lifestyle content creator. Her transparency regarding her personal life makes her stand out from the rest. Her Instagram consists of various images, ranging from adorable moments with her children to more serious topics and life updates. 
Amy's vast range and diversity of content make her unique. In addition, she makes a point to remain truly authentic to her audience.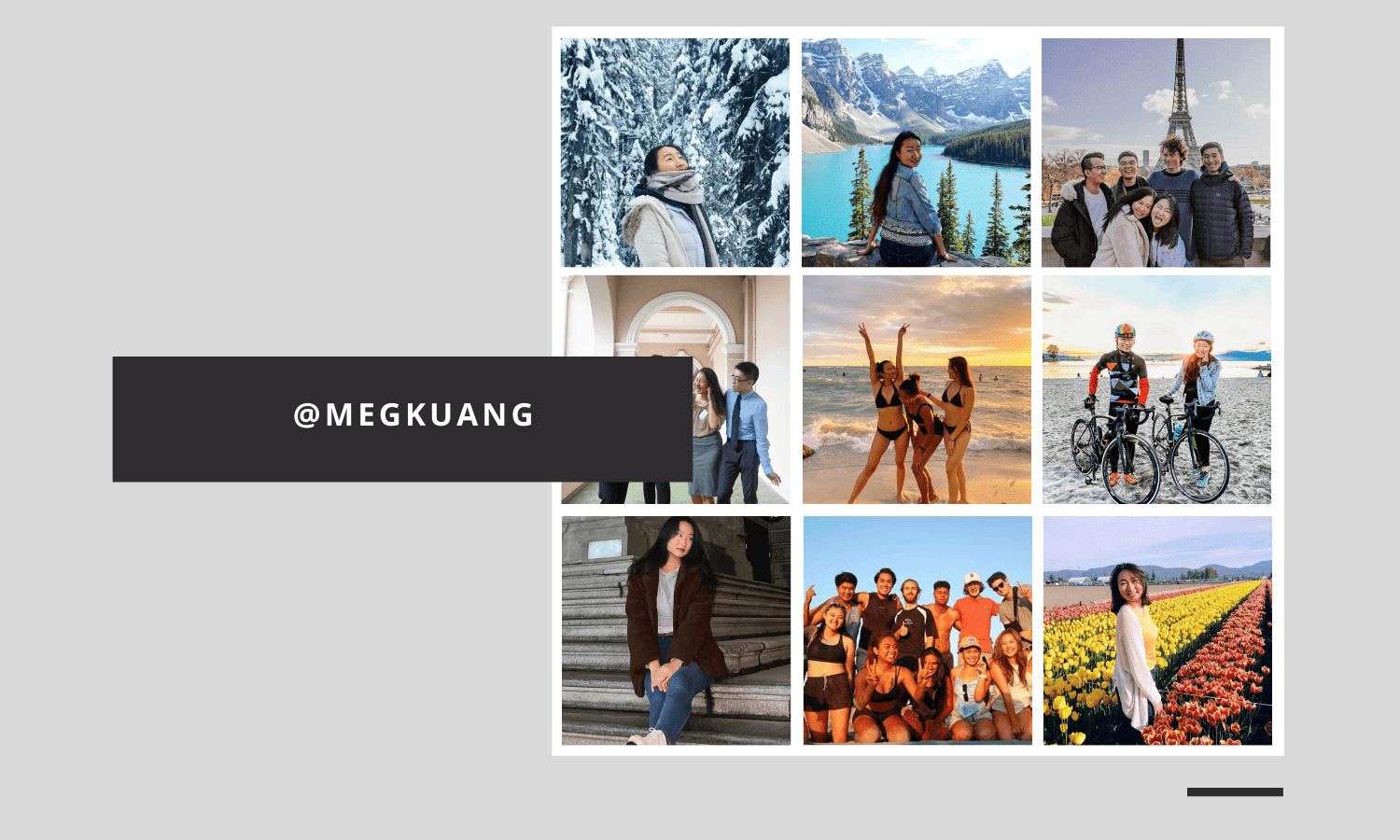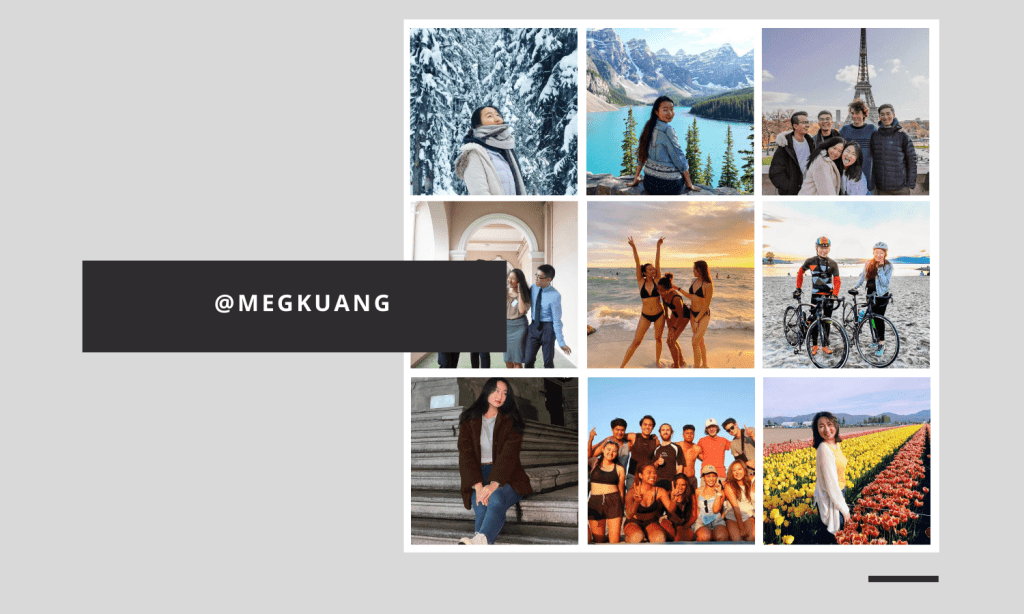 @megkuang // 1.8k followers
Meg is a Vancouver-based creator and a recent UBC graduate. Whether she's traversing Vancouver on her bike or sharing whatever's on her mind, Meg never seizes to keep her followers intrigued.
Outside of creating content on social media, she also hosts a podcast called "in my twenties'! Hardworking, creative, and willing to offer her help to anyone who needs it, Meg is a Vancouver influencer that deserves your attention!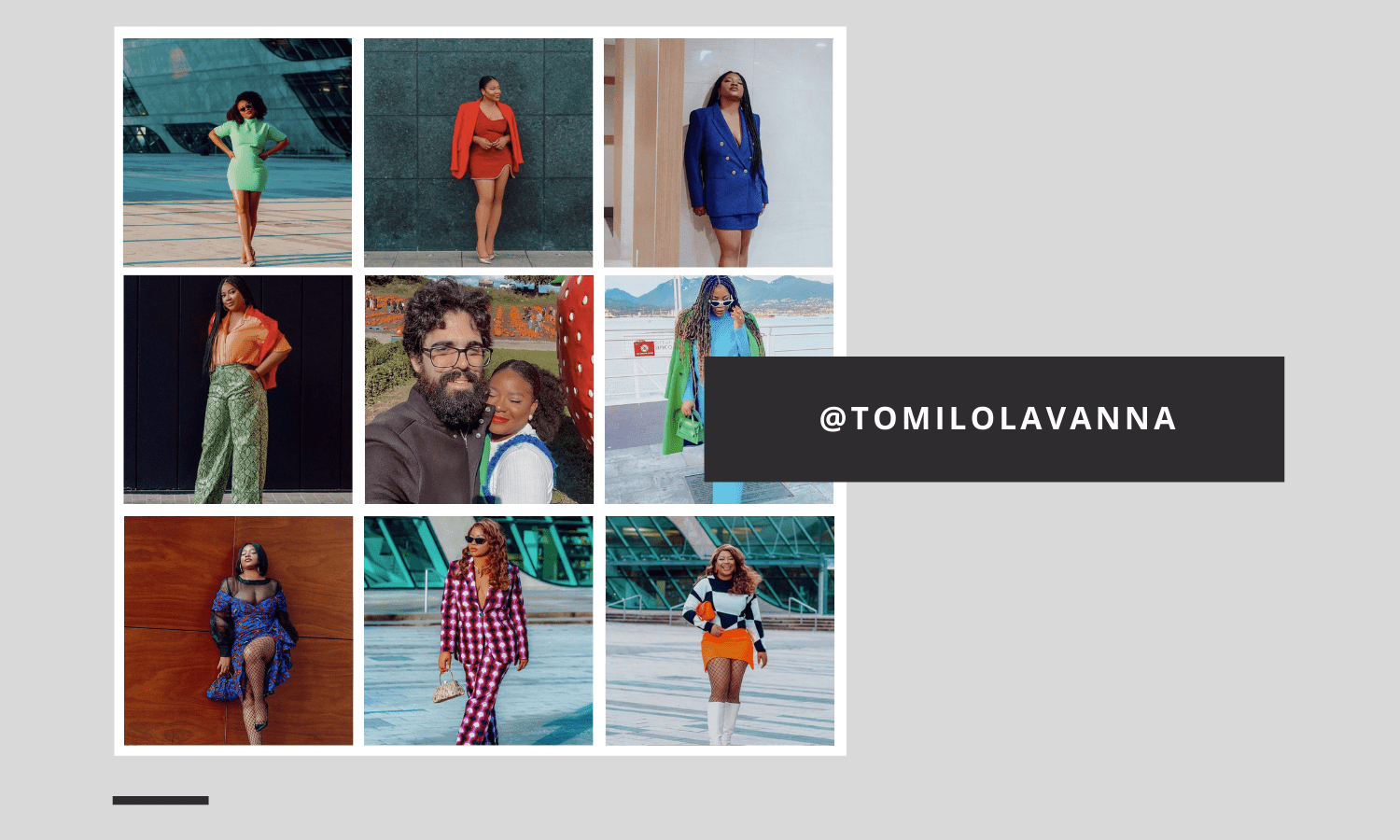 @tomilolavanna // 5.9k followers
Tomilola's feed is a highlight of her captivating outfits on the daily. Along with showcasing her fashion picks, she also creates lifestyle content featuring her husband and their adorable toy poodle, Kabi.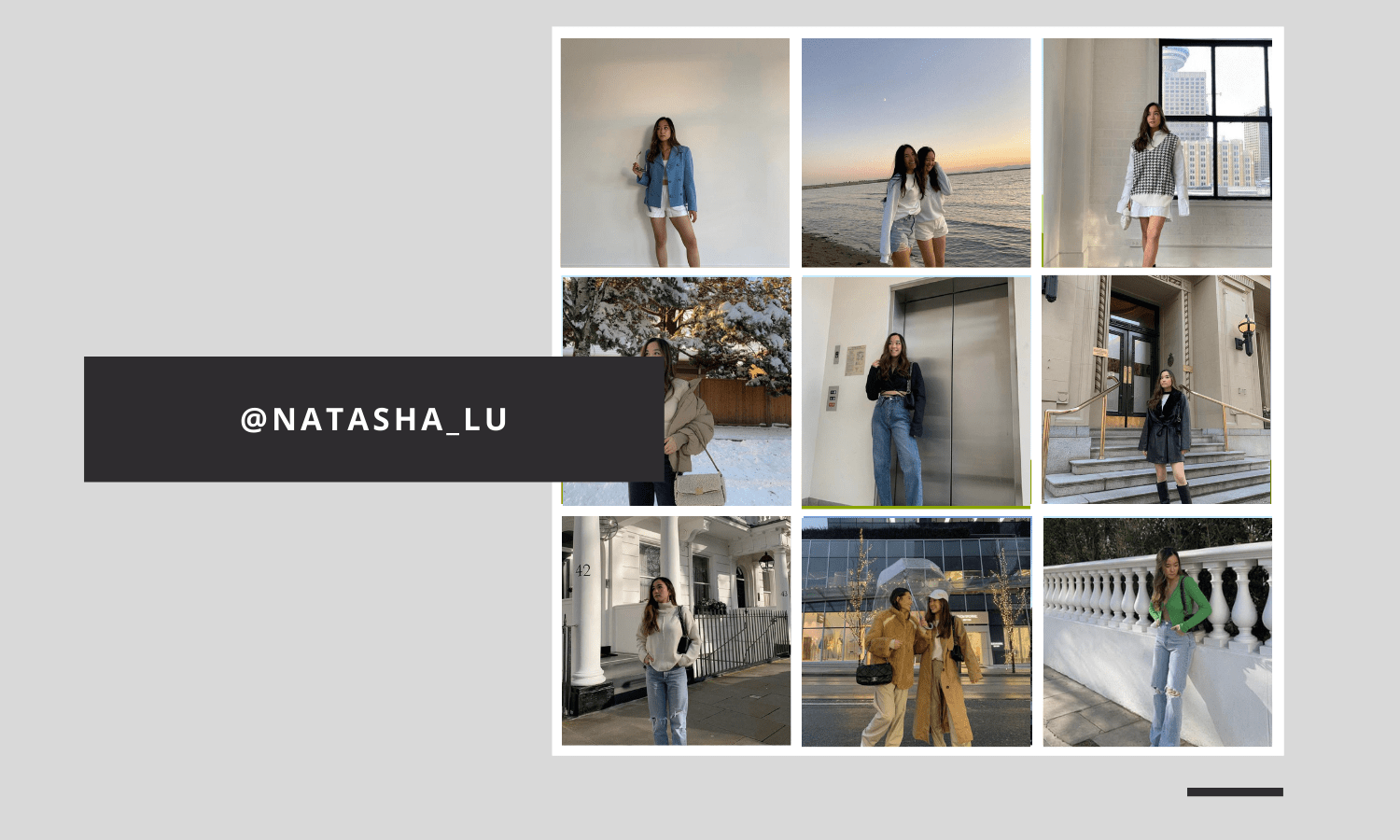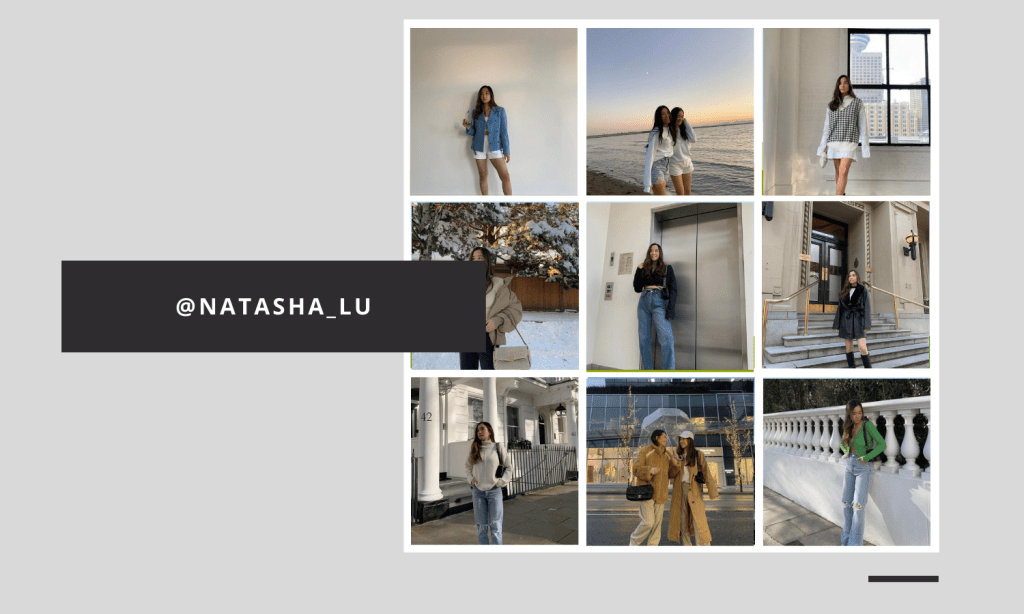 @natasha_lu // 10.9k followers
Looking for fashion, food, or beauty inspo? Be sure to check out Natasha's minimalist aesthetic. 
Natasha's account revolves around fashion, beauty, and lifestyle-related content. Her wardrobe and makeup tips are relatable, and we love her use of neutral tones in the photos she shares.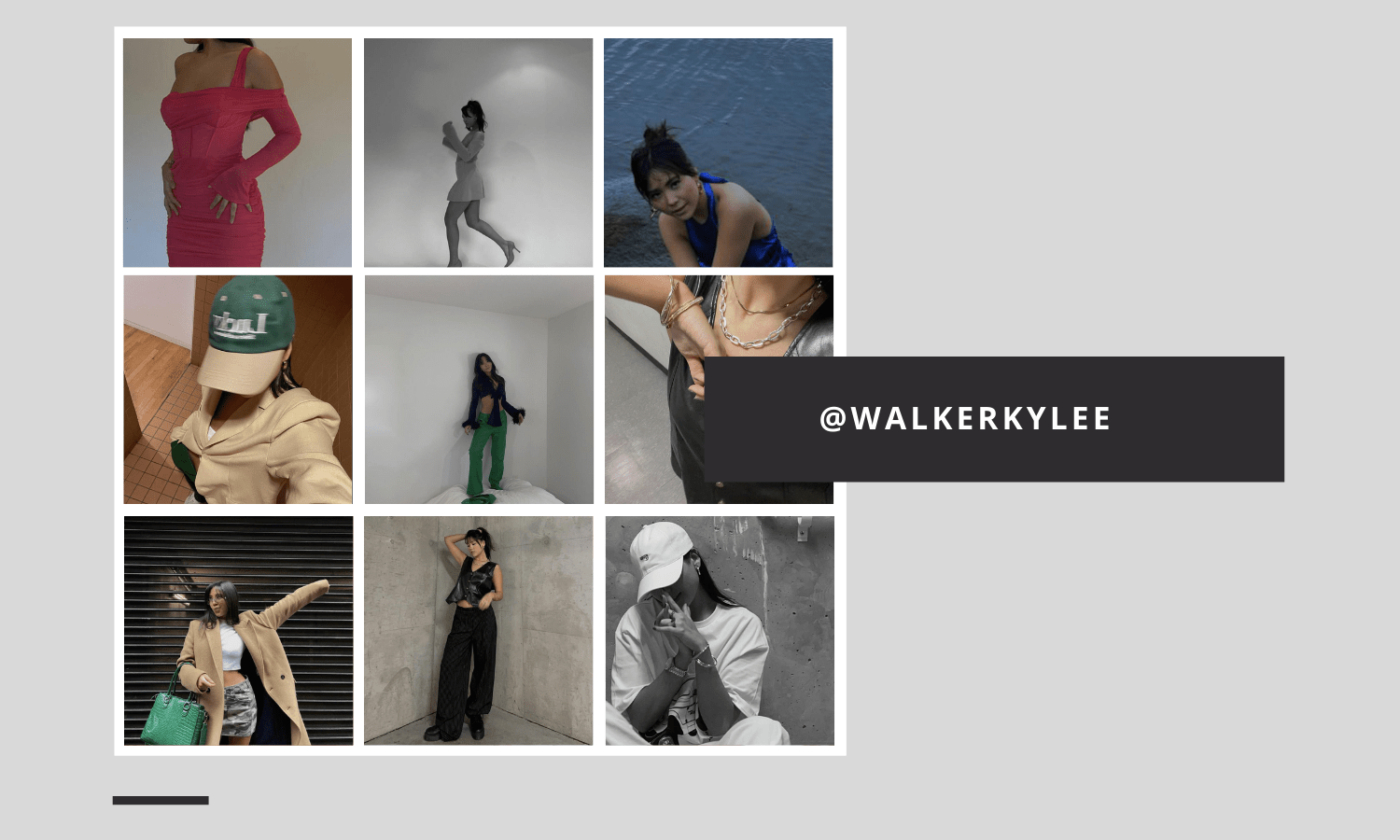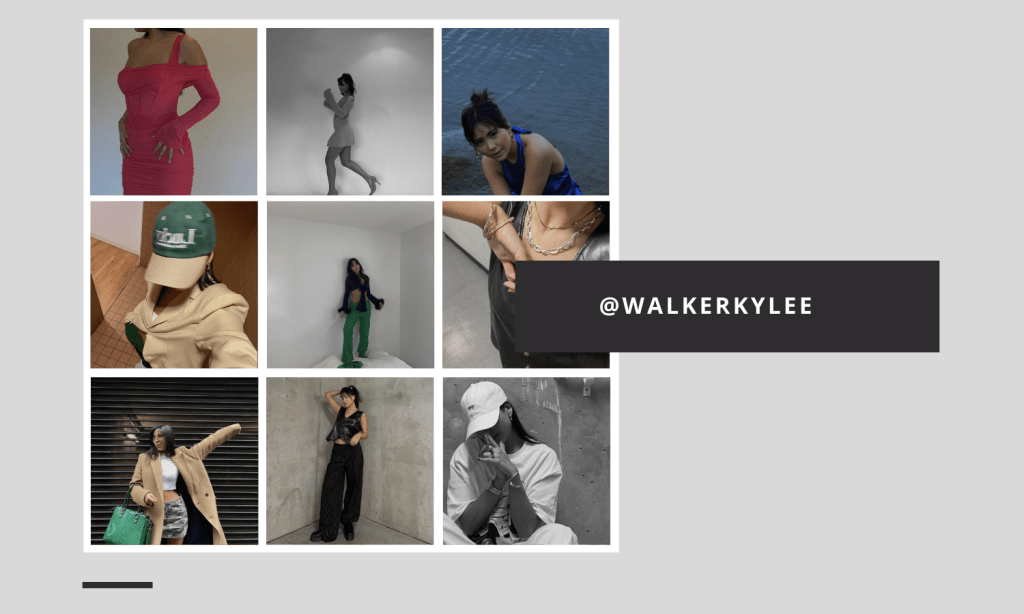 @walkerkylee // 10.3k followers
Kylee pairs various styles together to create a cohesive theme that's authentically hers. Within her content, she also brings us along on her various vacation adventures.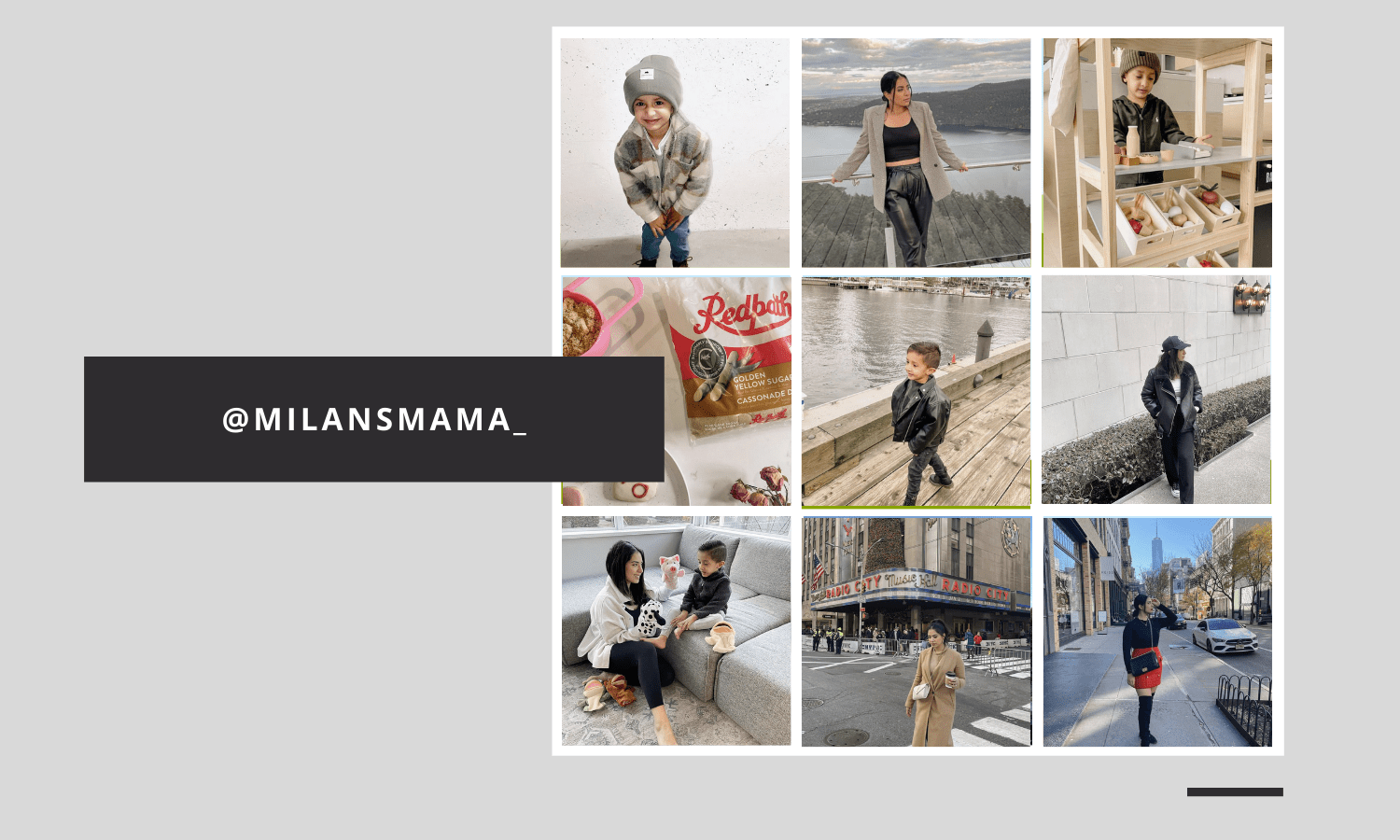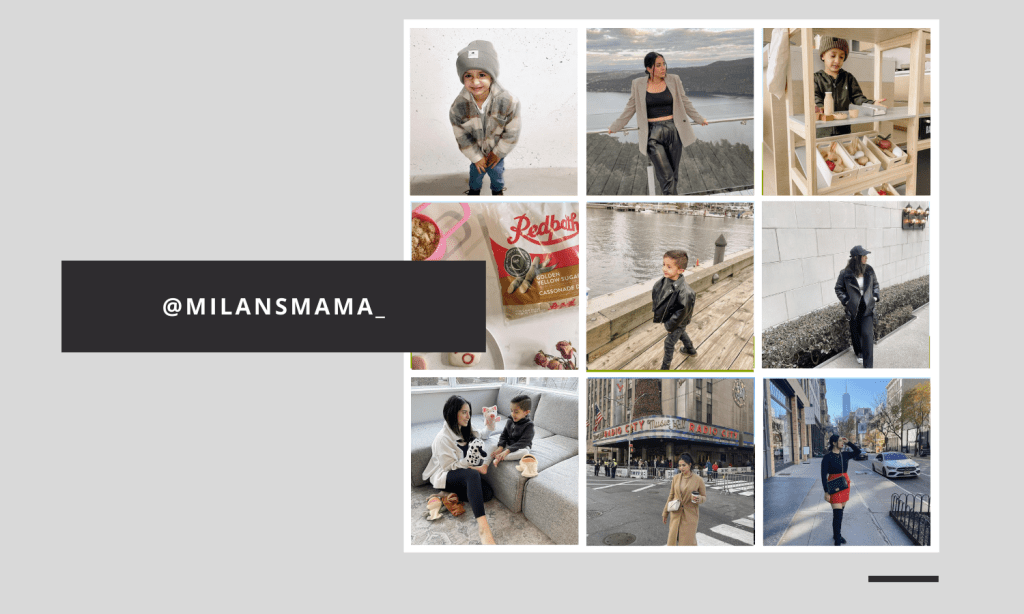 @milansmama_ // 14.5k followers
Aiyna is a food, fashion, lifestyle and travel creator, as well as a mother to her adorable son, Milan! Her content gives her audience a window into her journey as a content creator and mom.
Being a family-oriented page, you can expect to see some healthy and delicious recipes, vacation moments, and fashion tips!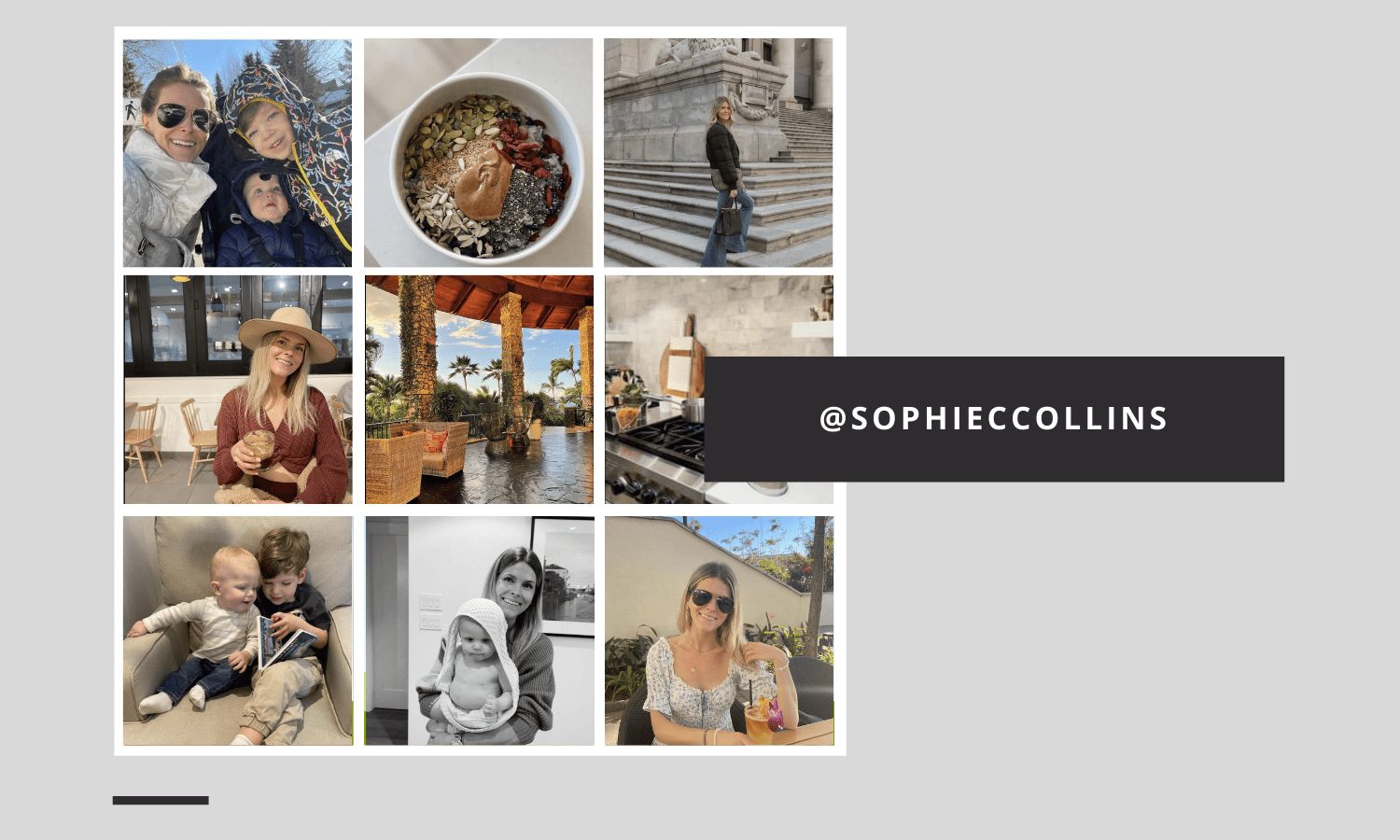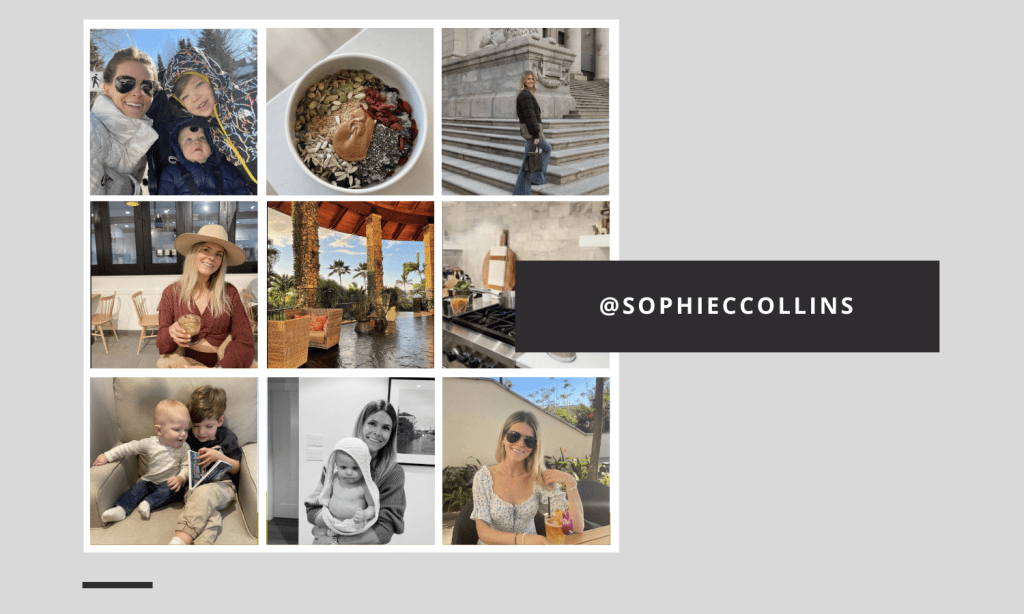 @sophieccollins // 10.3k followers
Sophie page is primarily centered around her family, vacation content + her other interests like health and fitness. She frequently updates her audience on her journey as a mom of two boys and as the co-founder of One Wednesday Shop. 
Sophie's content is inspiring for the working mom, and she does an amazing job of balancing entrepreneurship, motherhood, and her career as a content creator!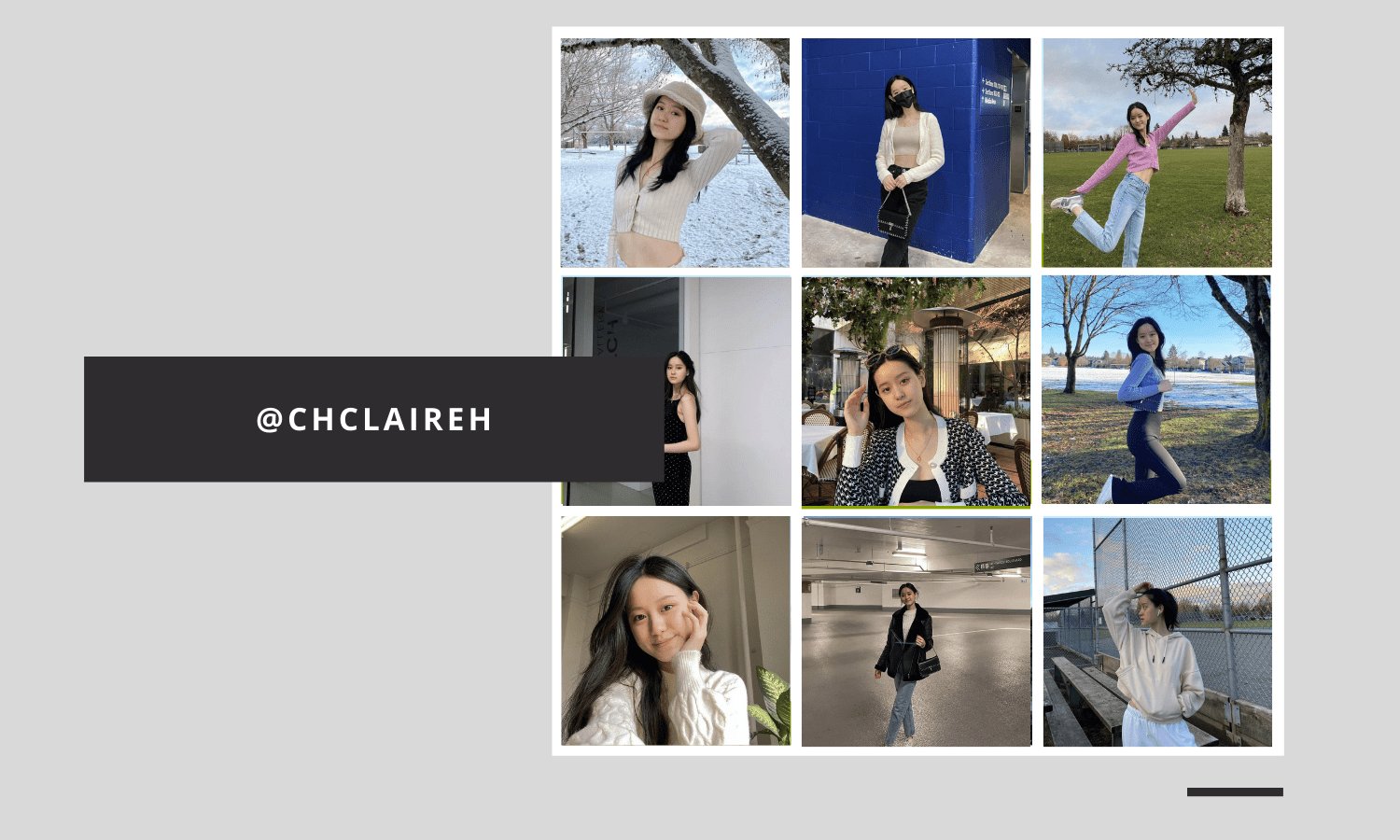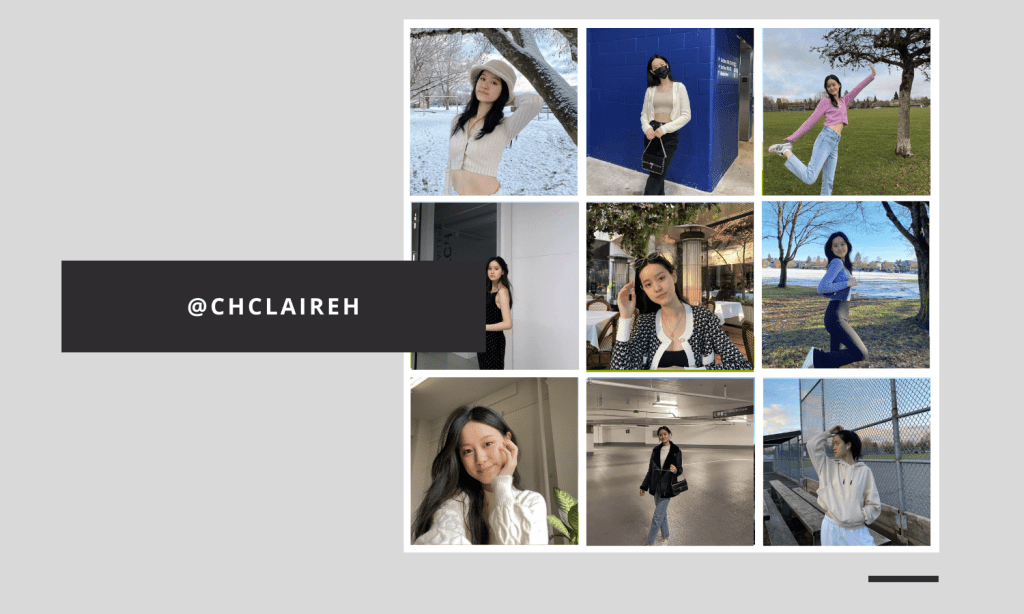 @chclaireh // 2.4k followers
Claire shares a mixture of fashion inspo, fitness and lifestyle content. She also features tons of outdoor scenic spots in the city to check out! 
Claire's passion for fitness does not stop her from sharing the delicious meals she prepares! You can also check out her new YouTube channel, where she frequently uploads vlogs and lifestyle-related videos!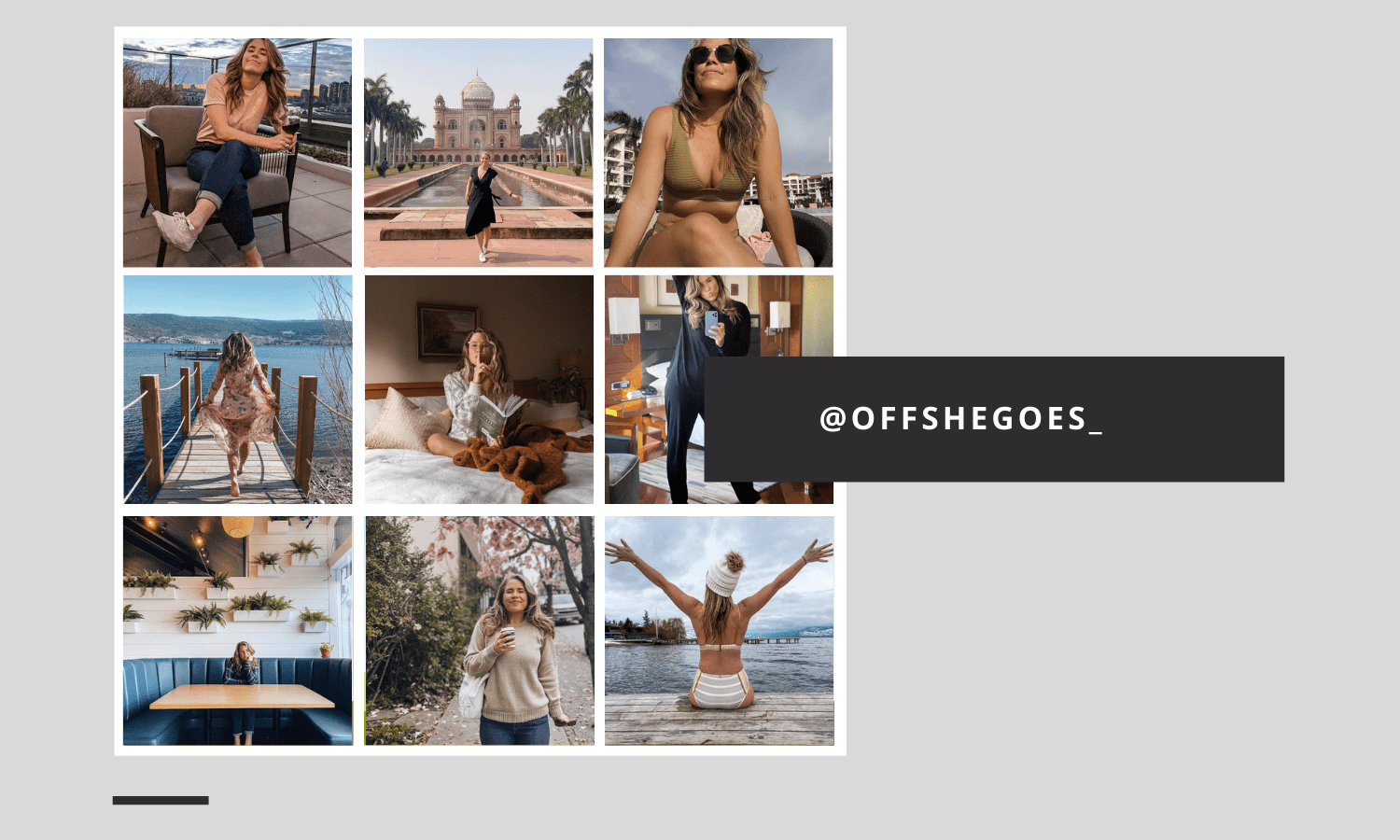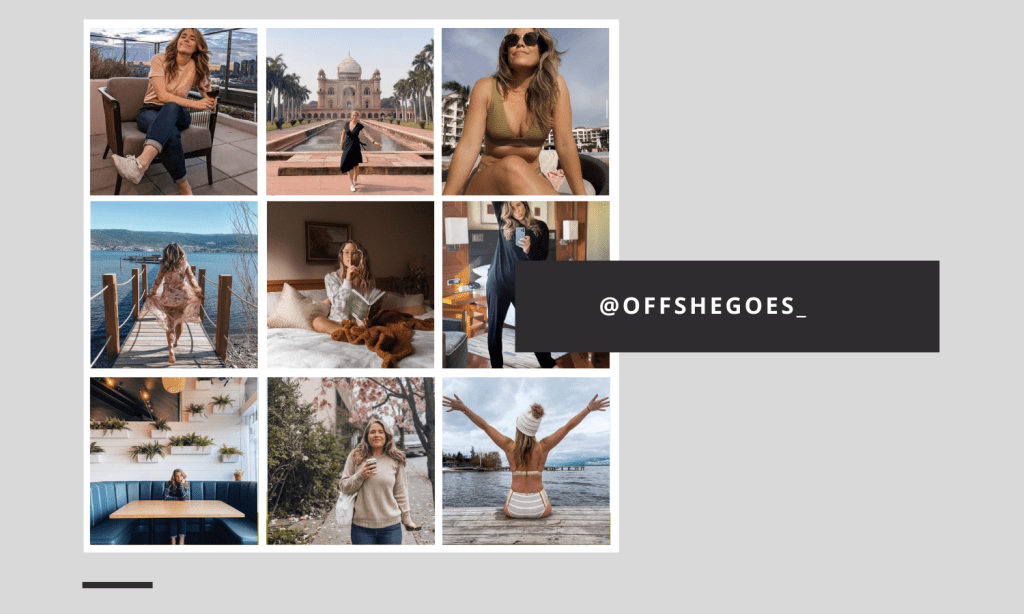 @offshegoes_ // 7.5k followers
Jill's passion for nature and travel, combined with her job as a flight attendant allows her viewers to be in a constant state of adventure! 
Jill's content is warm and comforting but still gives you wanderlust from all of the amazing destinations she visits. Be sure to follow her page for consistent travel recommendations and tips!
Food & Beverage Influencers in Vancouver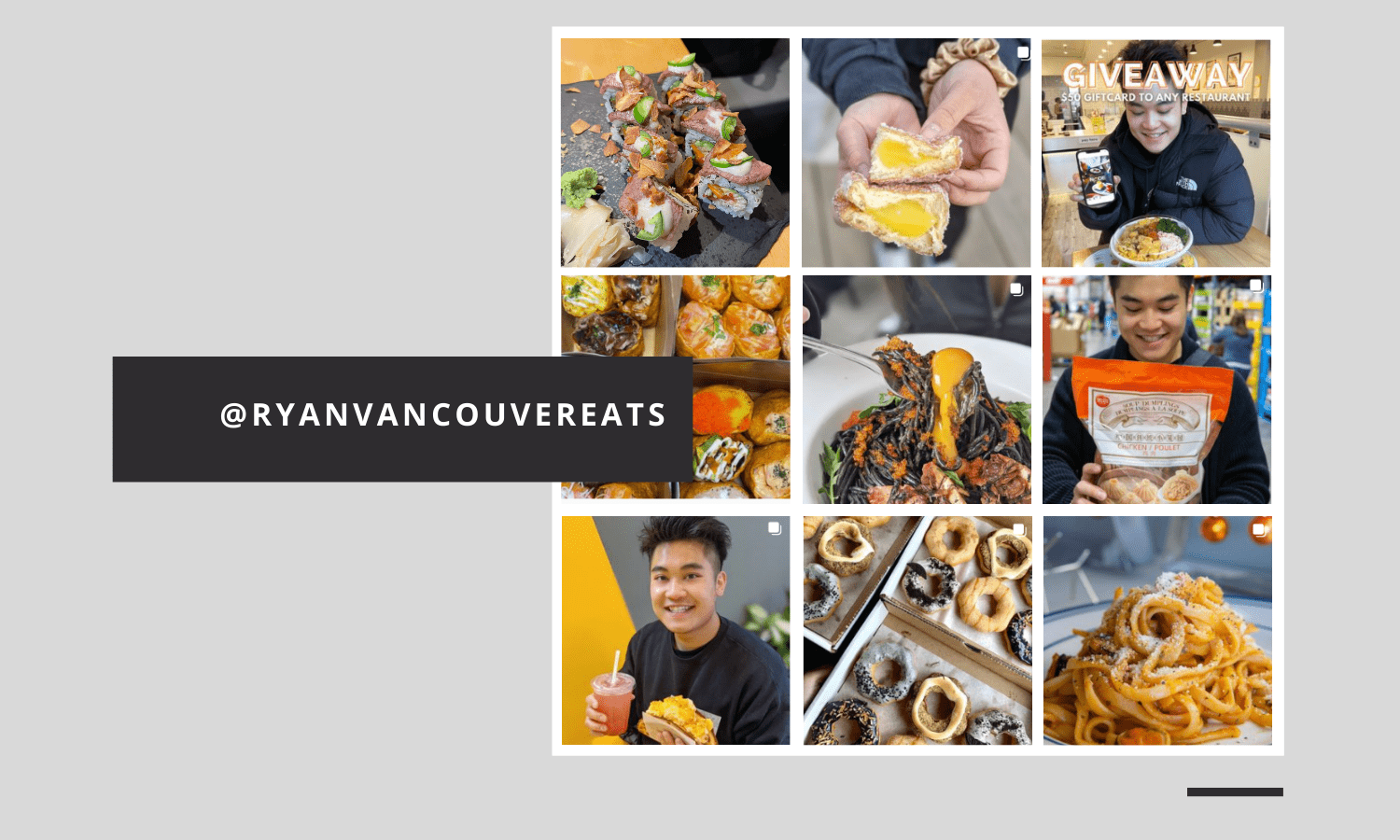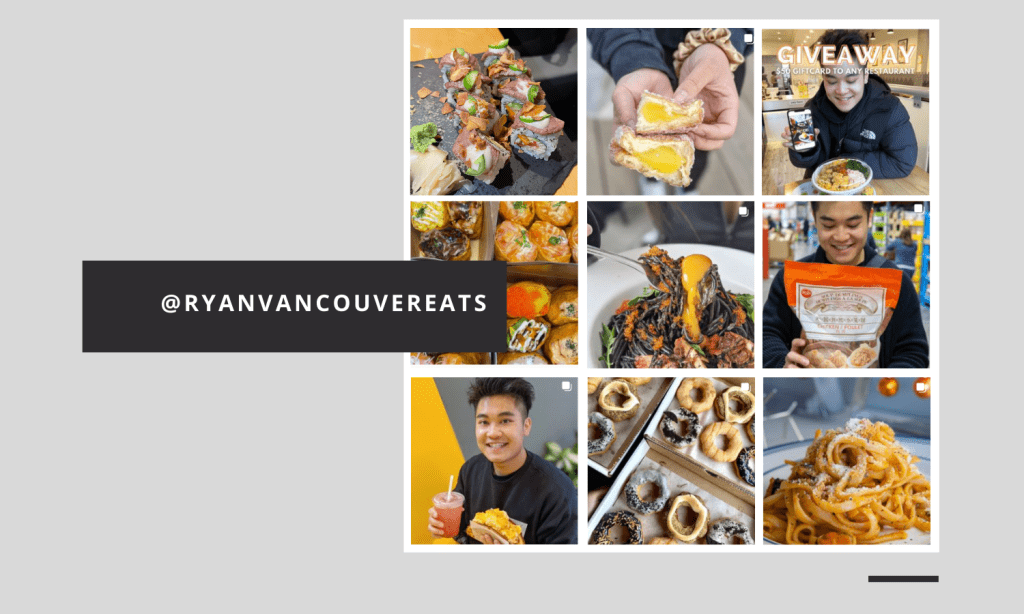 @ryanvancouvereats // 7.2k followers
Outside of balancing school as a university student, Ryan manages his foodie page to highlight his favourite eats! From beautifully captured food to critiqued restaurants, you can practically find Vancouver's best cuisine recommendations from his account. In addition, Ryan's honesty and unbiased take on each meal makes him an authentic and reliable food reviewer.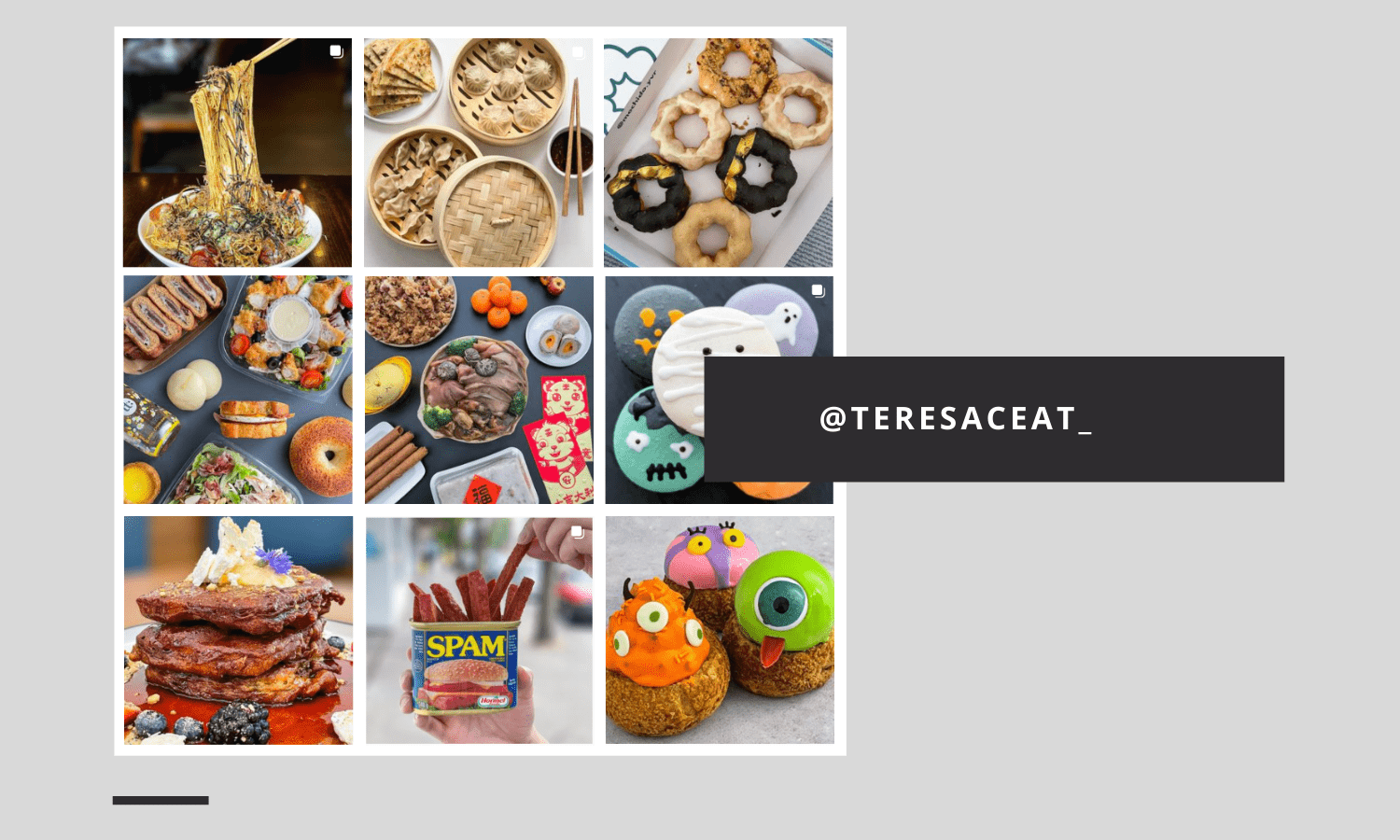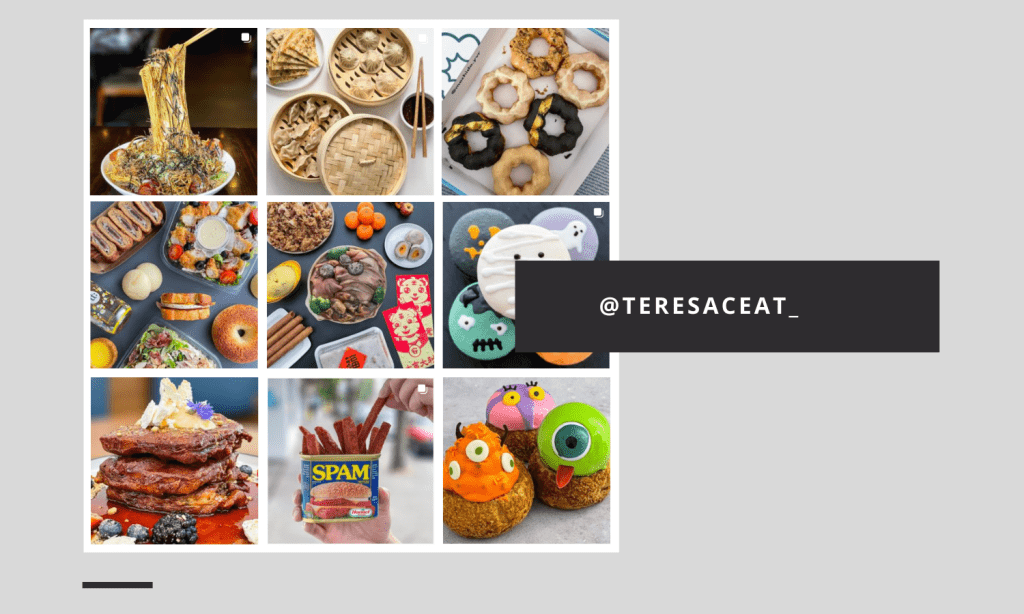 @teresaceat_ // 13.1k followers
Teresa and Canaan's feed is sure to have you craving bubble tea and all sorts of sweet treats! You can find Vancouver's most unique and authentic east Asian desserts on their page. Their in-depth reviews will be sure to convince you to grab a bite of anything they recommend!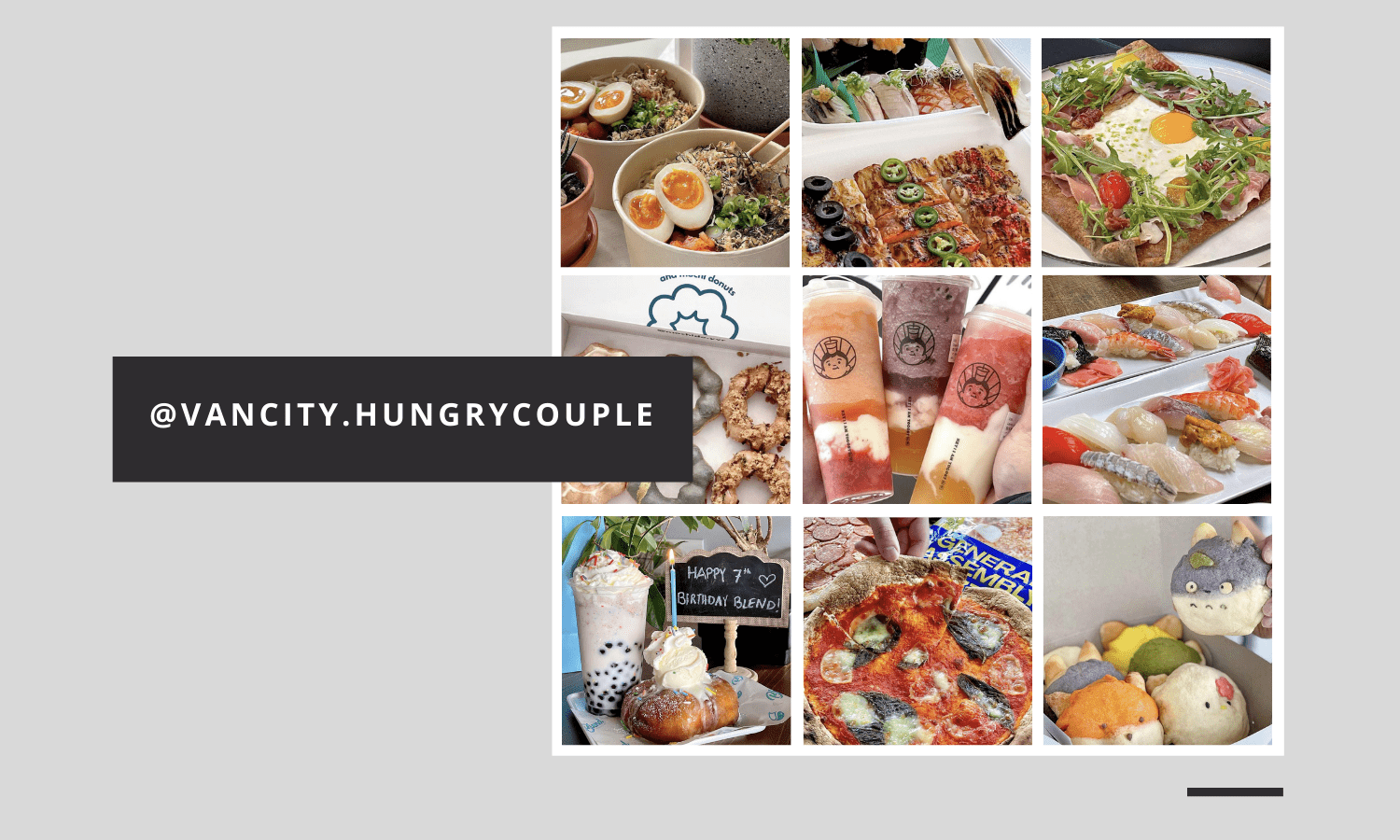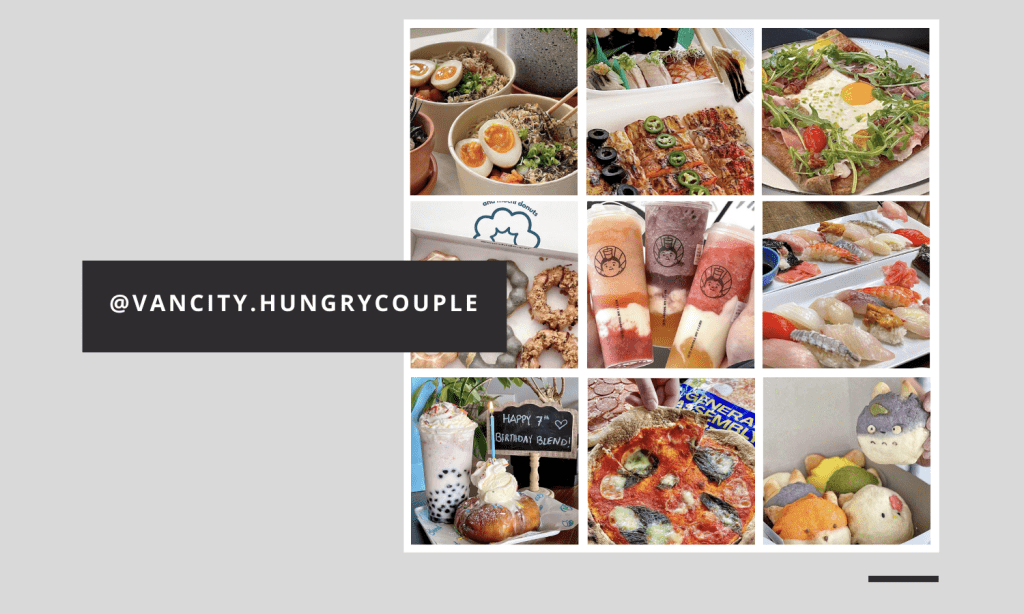 @vancity.hungrycouple // 10.4k followers
Alex and Jen are a couple with a shared passion for food. Their Instagram feed is vibrant and will probably have you craving whatever they've featured on their page. You can expect to find a variety of new eats that will guide you through Vancouver's best restaurants.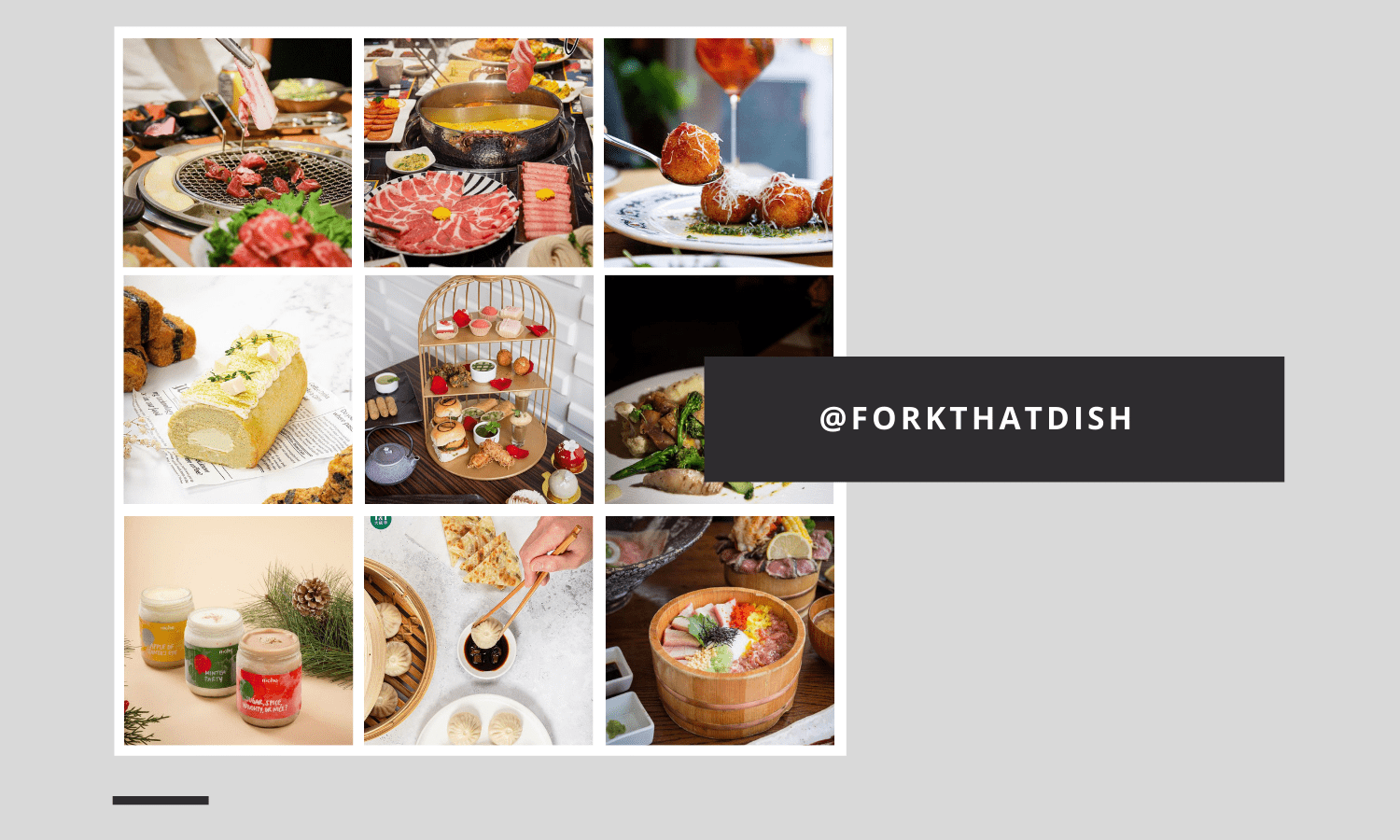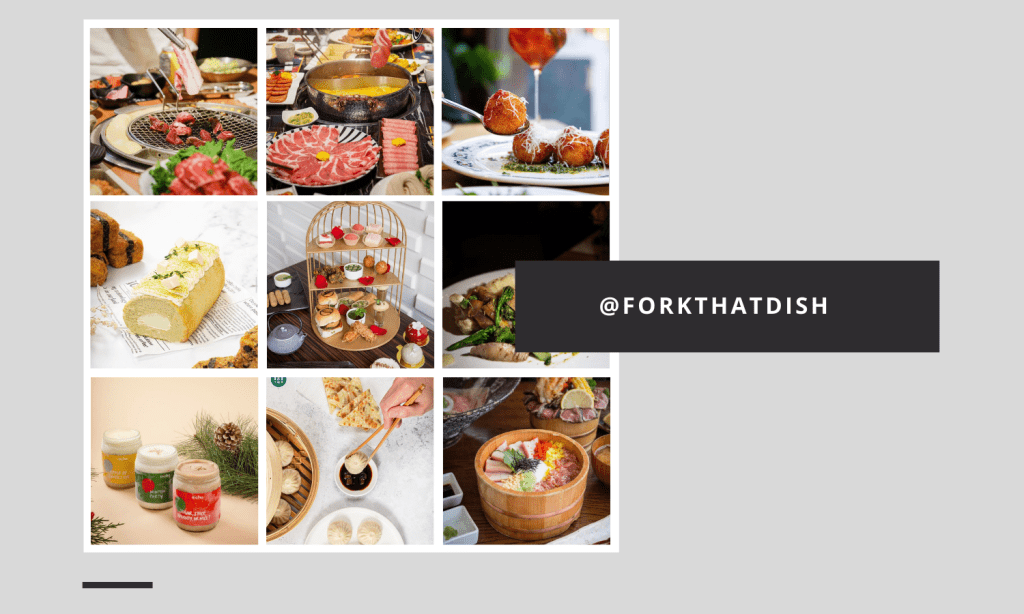 @forkthatdish // 16.2k followers
Nerrisa and Caleb are the masterminds behind Forkthatdish. Their account is a fantastic resource for any Vancouver foodie, especially if you're into Asian food. They review multiple food joints in Vancouver honestly and unbiasedly.
They also host numerous giveaways with restaurants, which is another reason why you should be following them!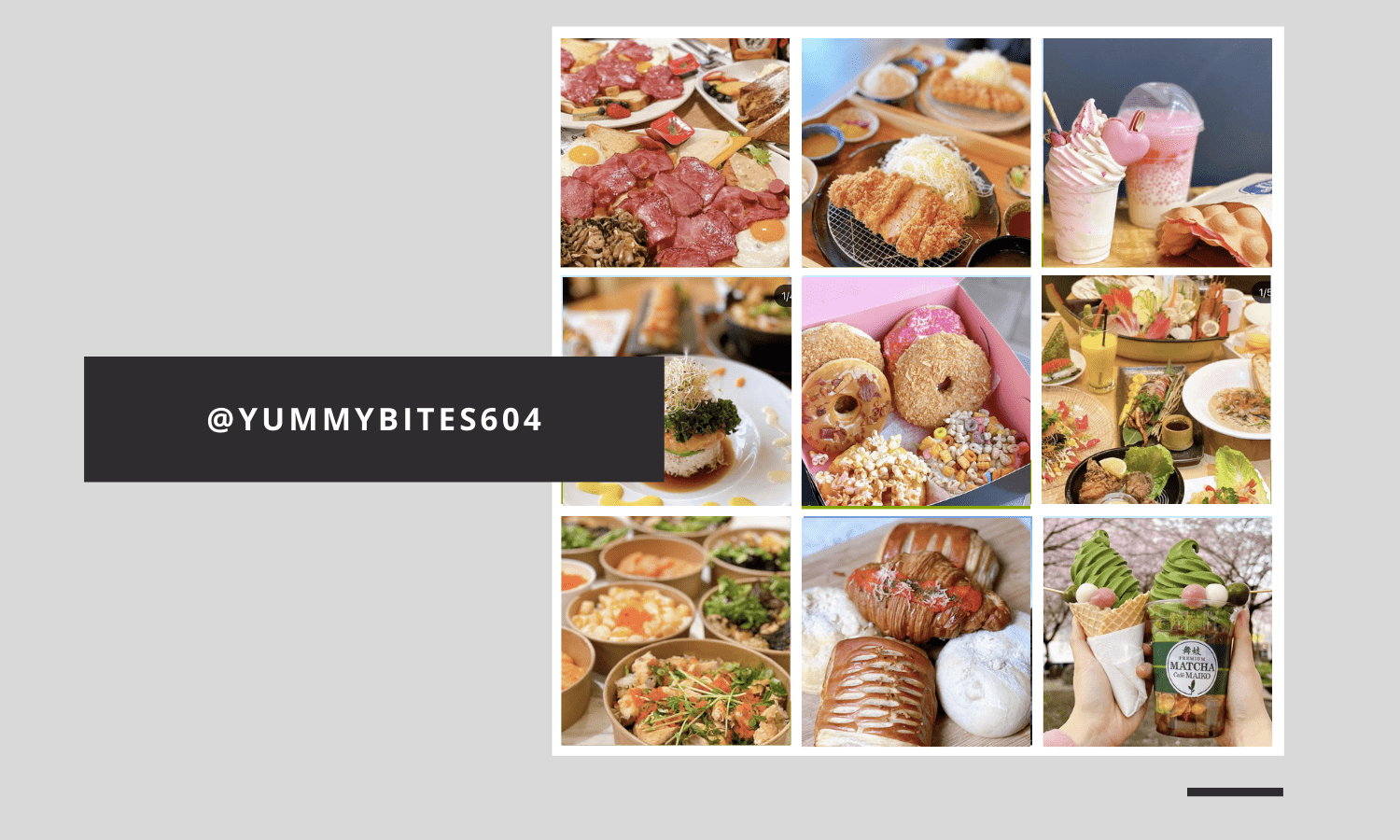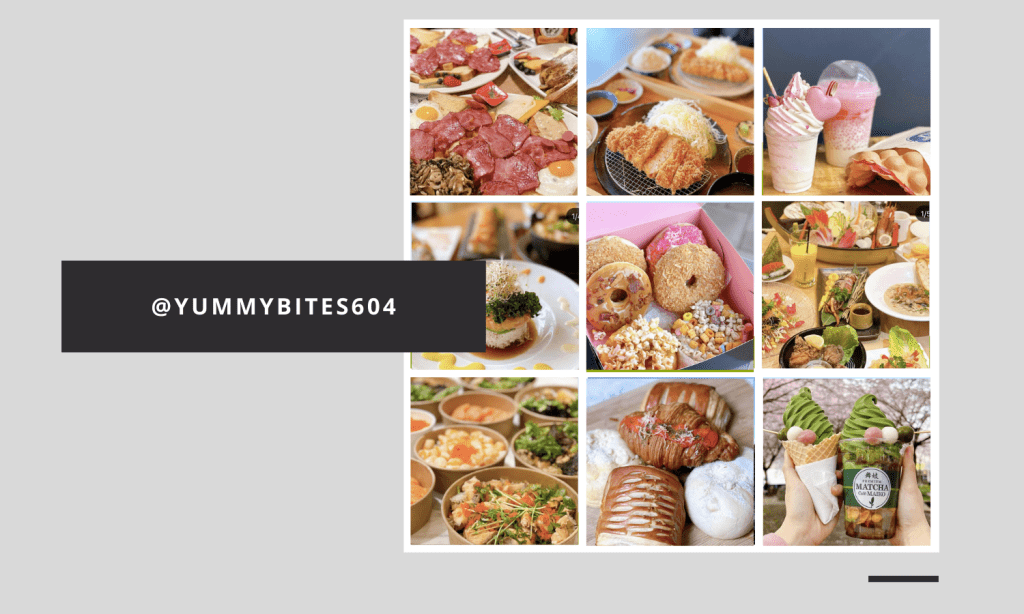 @yummybites604 // 7.4k followers
Stephanie is a food blogger and boba fanatic who knows how to work a camera! Her bubbly captions and ability to capture meals make her an awesome creator for any food brand or restaurant that's looking to partner with influencers!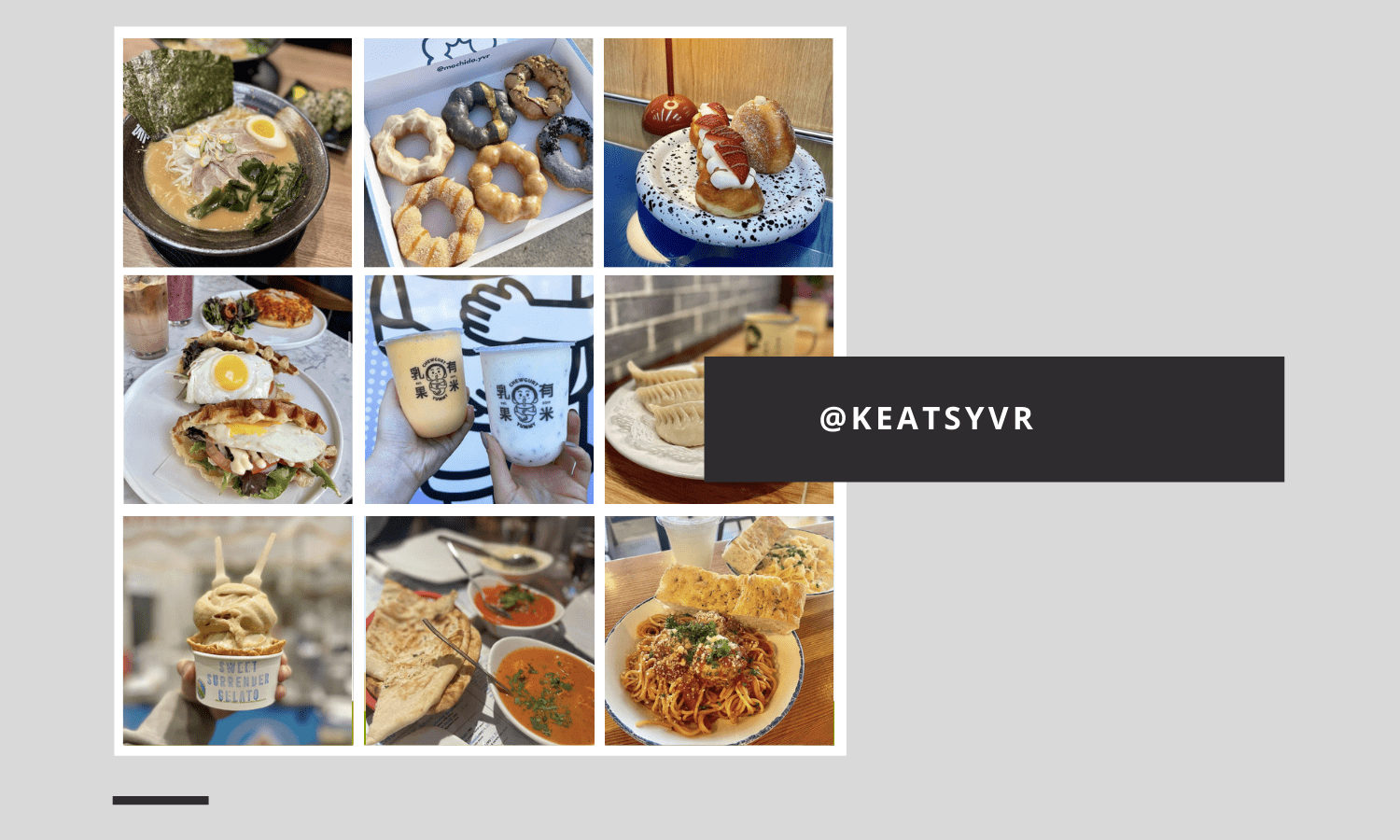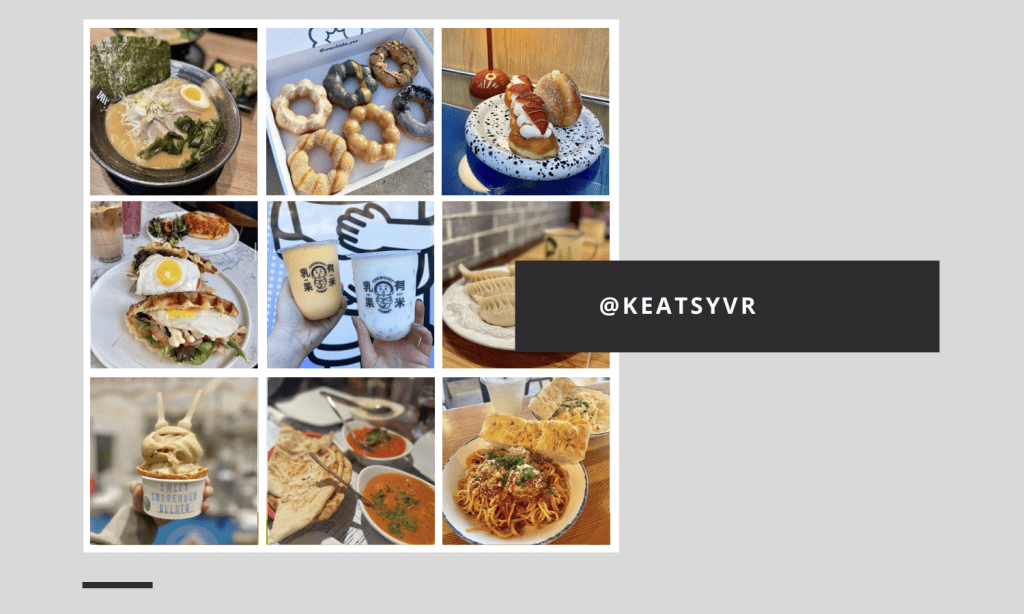 @keatsyvr // 4k followers
Follow Kerry as she uncovers Vancity's newest eats and hidden gems! Her dedication to providing her audience with authentic reviews and recommendations is reflected in her day-to-day posts. We also love the variety of ethnic cuisines showcased on her page.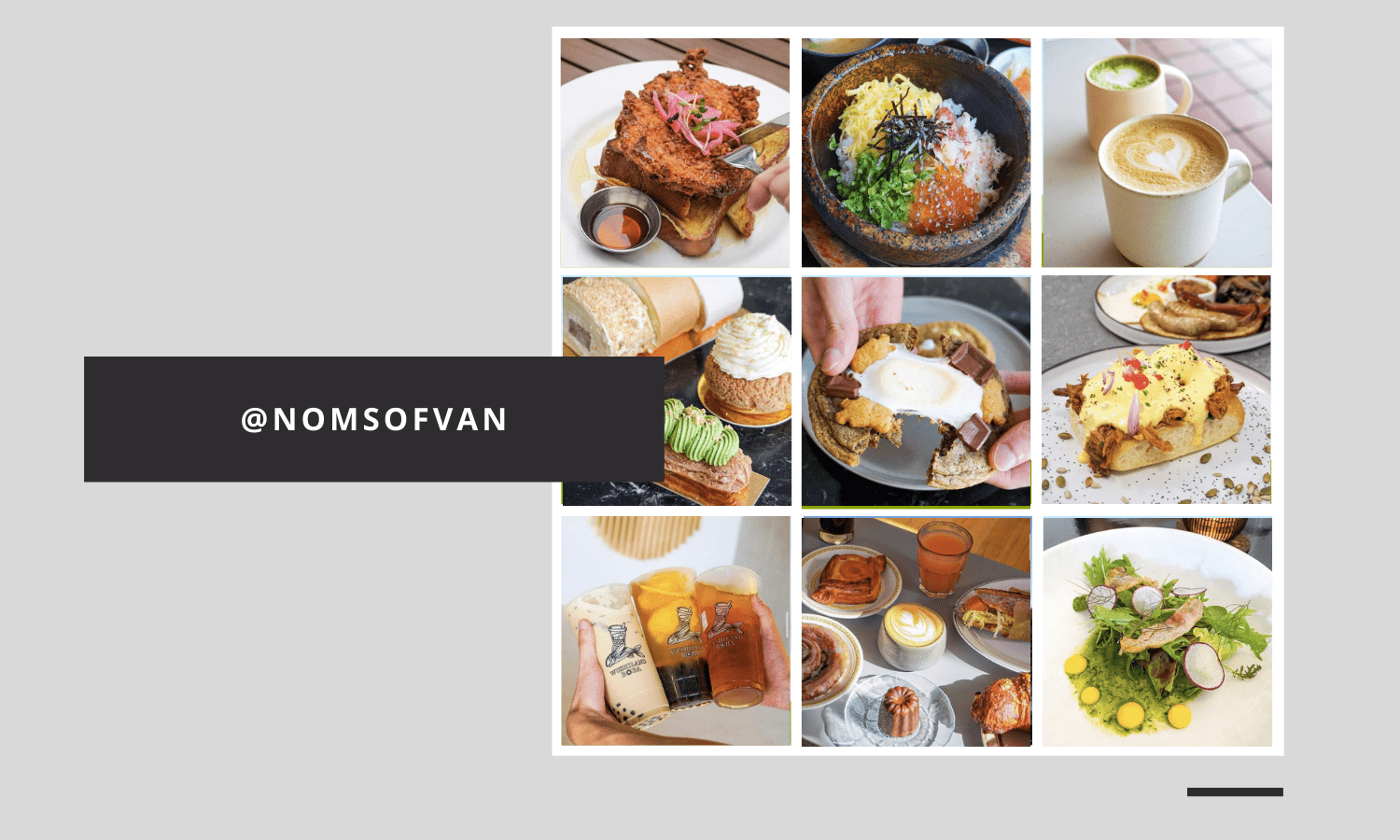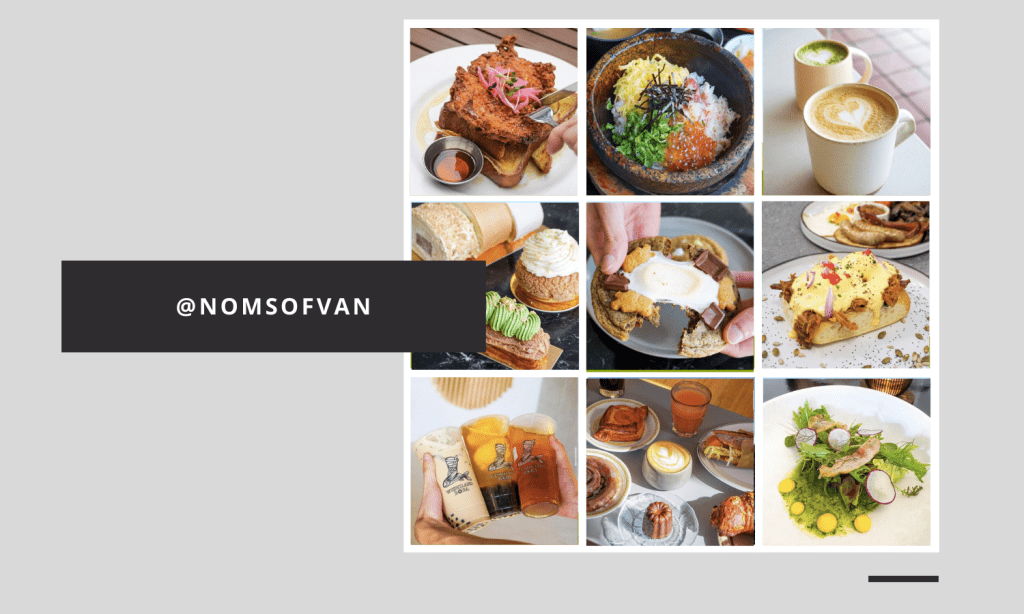 @nomsofvan // 6.2k followers
From street style to authentic East Asian cuisine, you can expect to find a range of delicious food on her account. She's also created detailed guides to enjoying food in different areas of Vancouver!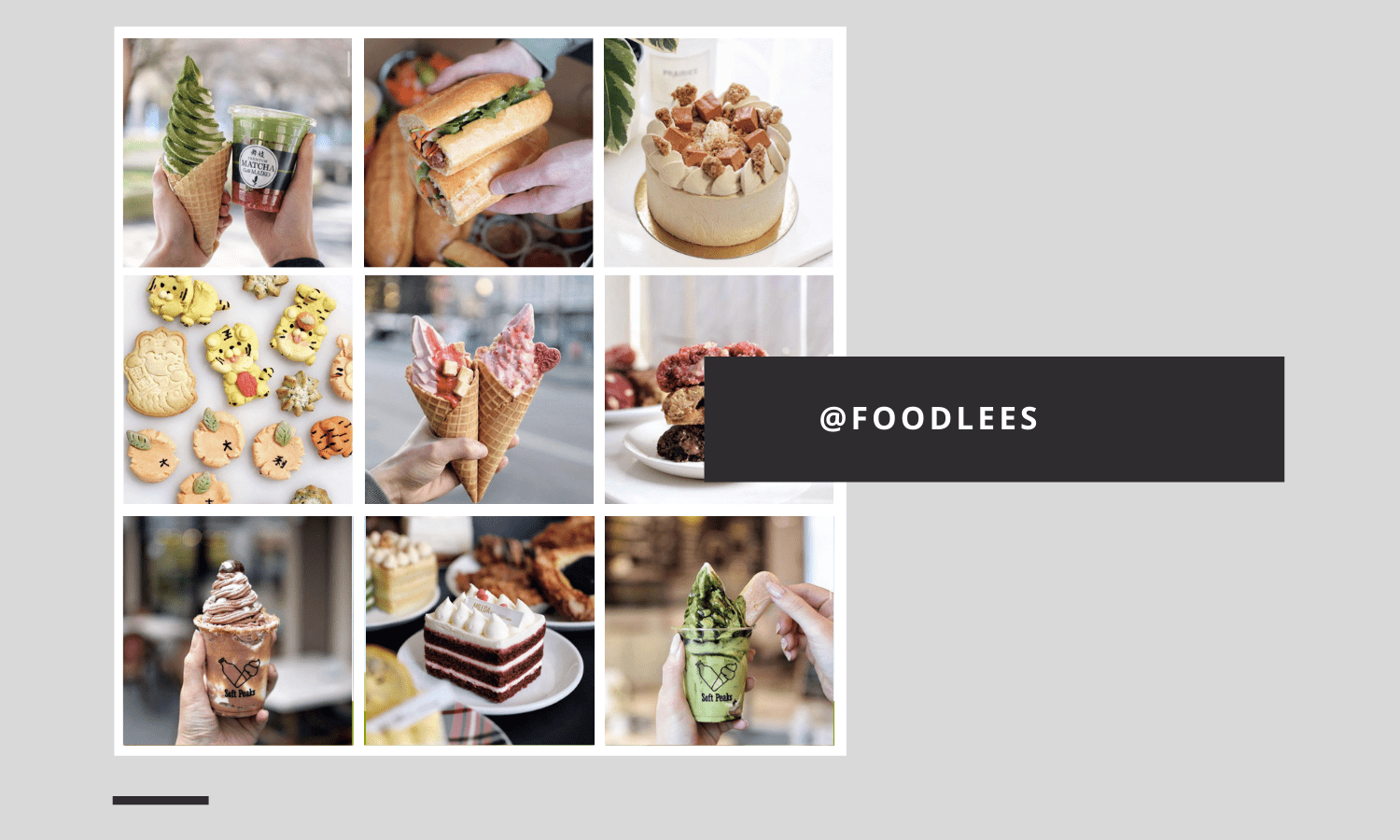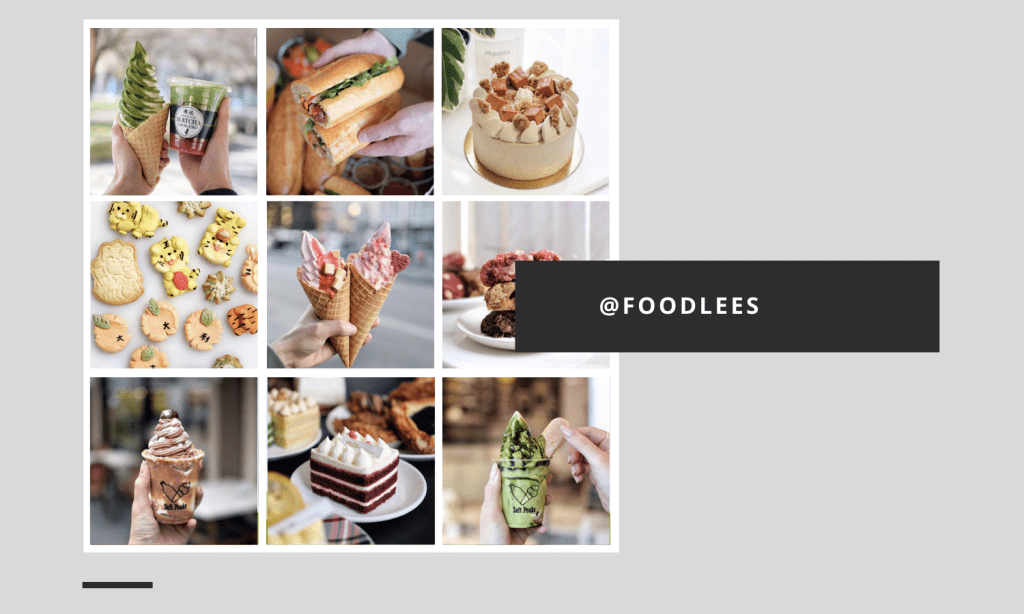 @foodlees // 7k followers
Bonnie is not only an avid food blogger, but she's also a talented photographer! You can find a variety of reviewed meals, restaurants and giveaways being showcased on her Instagram feed! And if you're a dessert lover like we are, you'll be sure to love her content.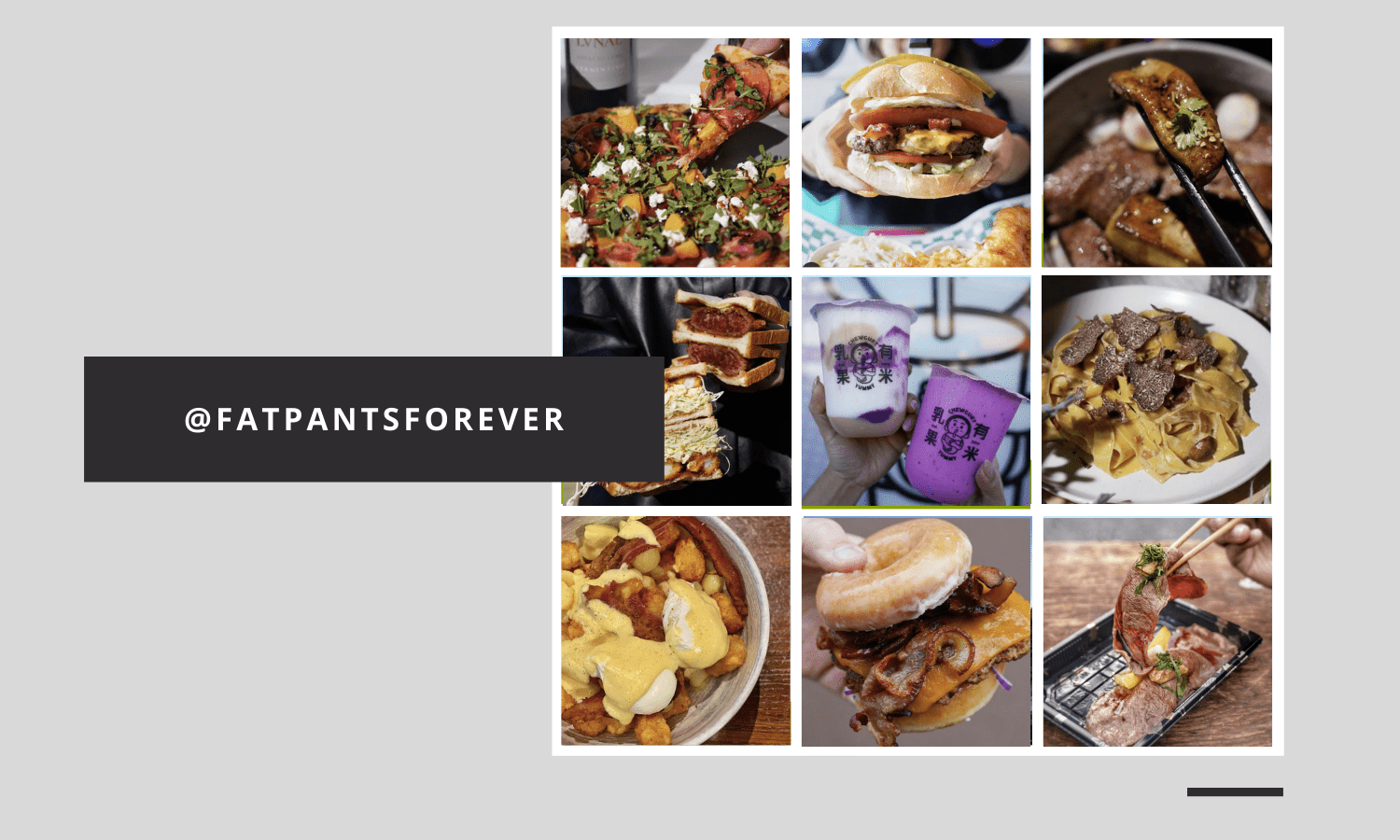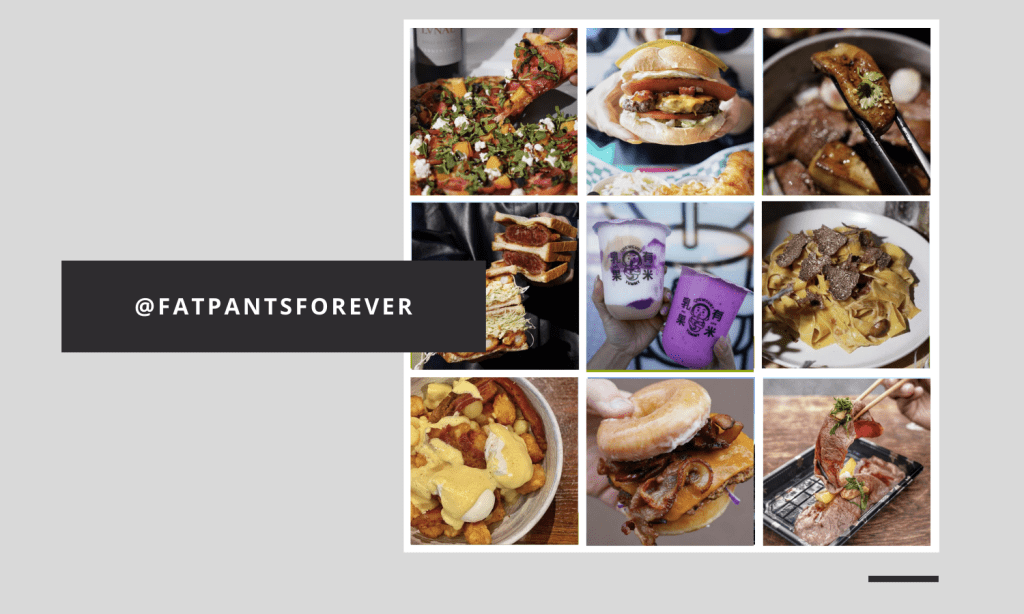 @fatpantsforever // 6.8k followers
Vic and Winnie take us along their adventure with food tasting and reviews! In addition, they frequently travel and incorporate food and drinks from the destinations they visit. We love seeing the mix of foreign foods and local Vancity spots on their page!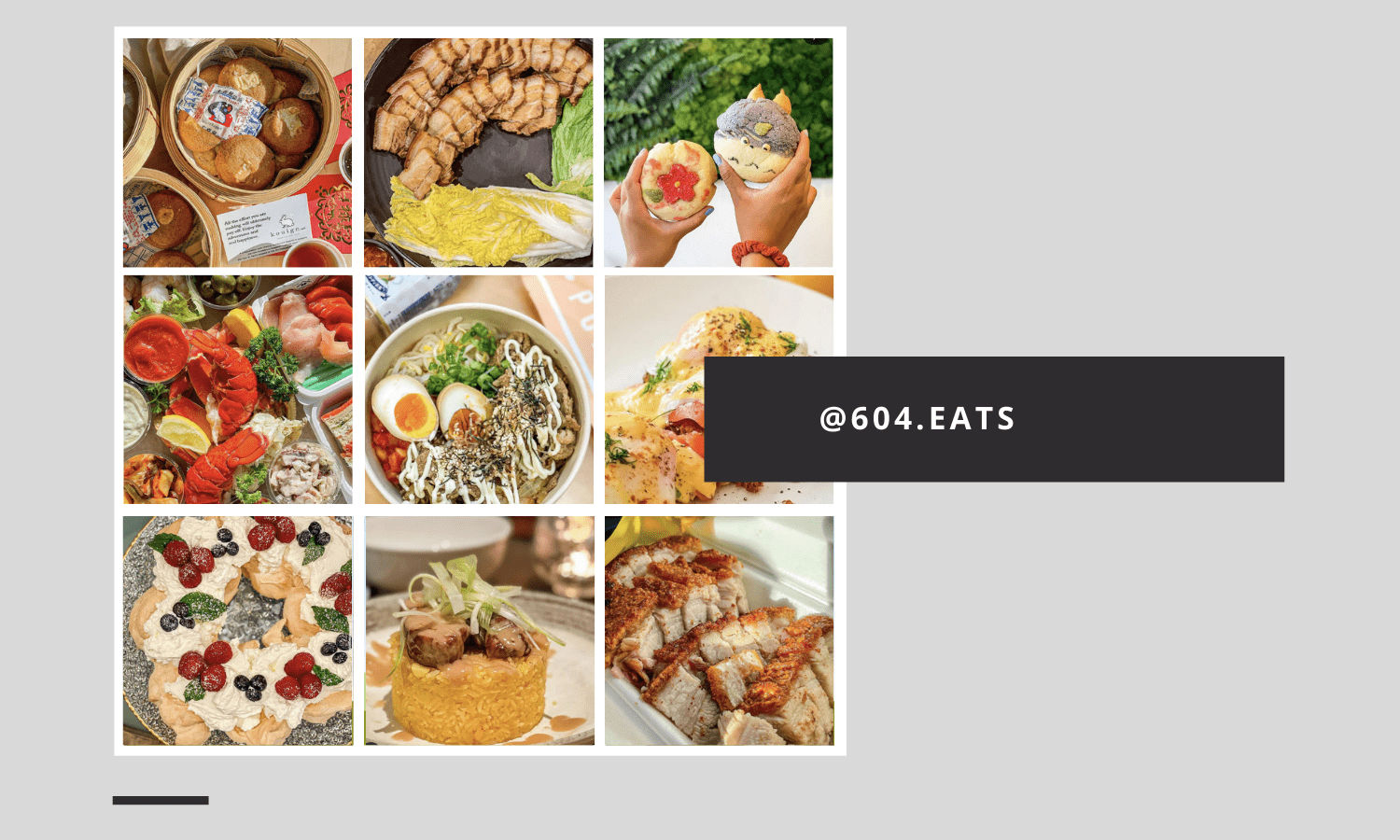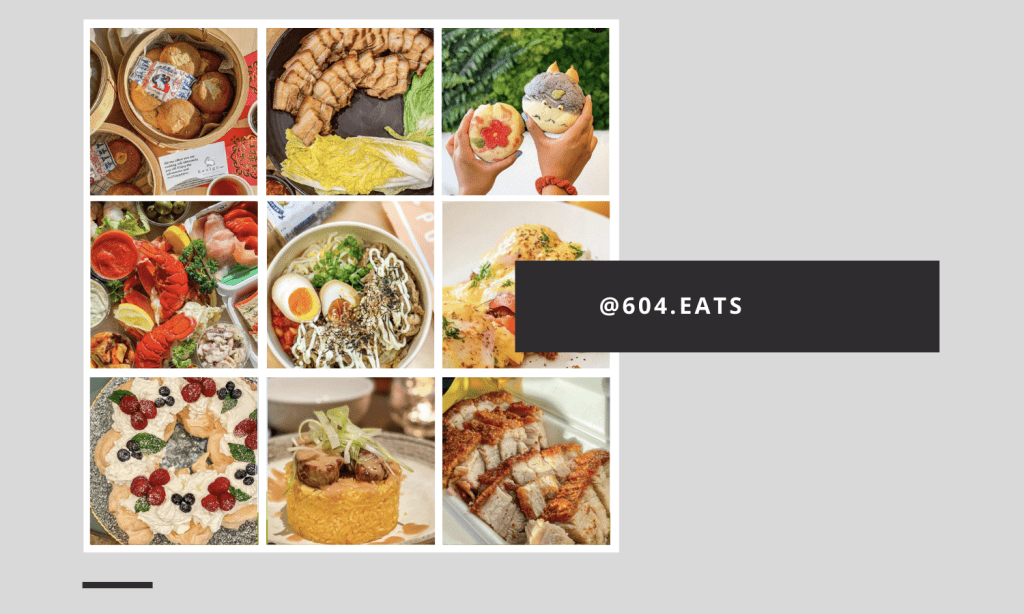 @604.eats// 2.5k followers
There are thousands of restaurants across Vancouver, but Sophie does an awesome job of highlighting the foods you need to be trying! Her detailed reviews make for content that any local foodie can appreciate. 
Final Thoughts
At Node, we're building creator communities in cities across Canada and the United States, and we'll continue to showcase up-and-coming micro-influencers in each region. If you're a creator that's interested in working with more brands and supporting local brands, we encourage you to sign-up for Node.
👉 See our list of the Top 20 Toronto Influencers
How can I find more Vancouver influencers for my business?
You can freely reach out to any of these Vancouver influencers by DMing them on Instagram. Many of them are also members of Node, which you can contact for collaborations through our platform. 
Whether it's through our platform or another, we encourage you to reach out to these micro-influencers for your next brand collaboration!
If you're a business looking to collaborate with these influencers, contact us here.