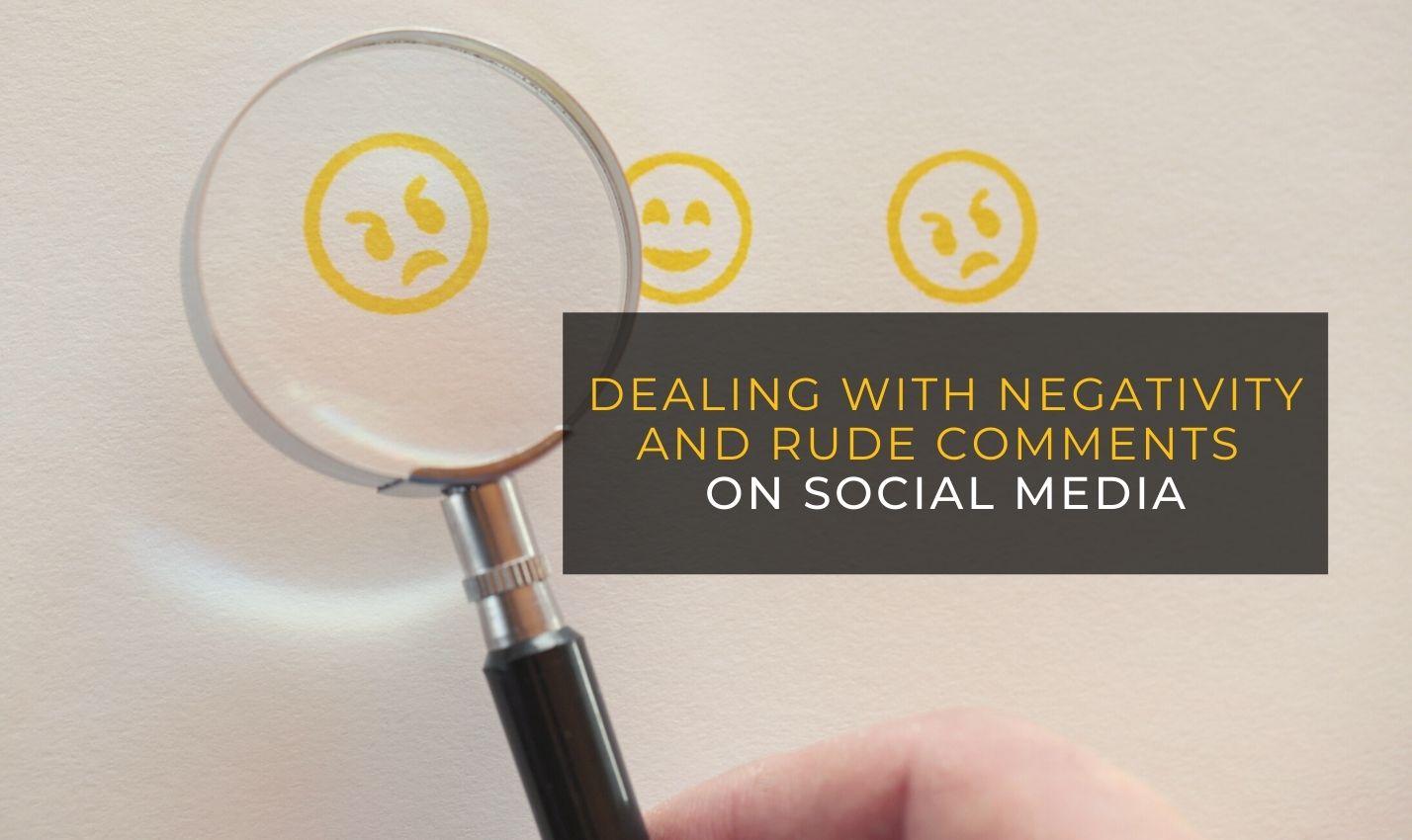 Whether you're online as an individual or as a business, I'm sure you've heard of the dreaded internet troll.
Internet trolls are generally defined as people who deliberately provoke other internet users by leaving rude, inflammatory or negative comments on social media.
These people live to upset others online and make people angry, which means that if your business ever encounters a troll, you might be in for a challenge!
Other times, you may also end up dealing with angry customers or social protesters while advertising and promoting your business on social media.
Therefore, we thought it'd be useful to create the following short guide on dealing with social media negativity.
Keep Your Cool!
Whether you're dealing with an unsatisfied customer or a rogue internet troll, the absolute most critical thing to remember is to keep your cool!
This is especially important if you're dealing with a business's social media account.
Remember that there are always other people watching and reading your social media comments and reviews. There's nothing more of a turn-off to consumers than seeing a brand verbally assaulting or arguing with a customer, even if the customer was out of line in the first place.
Rather than losing your cool, make sure to take some time to cool off, collect your thoughts, and make a plan on how you can confront the situation more gracefully.
Stay Professional
Even if a social media user says the worst things imaginable about your business, you mustn't curse or use foul language when dealing with such negativity.
For instance, if you're dealing with a bad customer review on your business page, the best approach might be contacting the unhappy customer to validate their claims.
Indeed, if you are at fault, it might be beneficial to ask them what you could have done to make their experience more enjoyable.
Regardless, no matter how things unfold, make sure to remain professional at all times!
Offer Solutions
Whenever possible, you should try to propose a solution to the negative issue.
In some cases, you may be able to offer refunds or discounts to appease the situation. Or, other times, you might want to propose a one-on-one phone call where you can discuss the issue further. 
Either way, by taking the initiative to offer a solution, you're showing that your business is proactive and genuinely wants to keep its customers happy. 
Create a Press Release
When we speak of social media negativity, we're mostly talking about minor issues like a bad customer review or a negative comment on one of your posts.
However, there are occasionally more severe PR issues that can be touchier, which may involve harassment, racism, sexism, etc.
In most cases, if you're dealing with a negative customer that's purposefully swearing or offensive, you should report the user or ban them from viewing or commenting on your page.
But other times, if you're dealing with an issue where your brand or business made a mistake, one of the best ways to quell the situation is by taking responsibility, offering apologies, and releasing a public press release to explain the problem in full.
Get Positive Social Proof
One way to combat negative press and internet trolls is to show your brand in a positive light, and one way to do this is to work with influencers.
While you may not be able to change the emotions of internet trolls, you can control how your brand image is perceived by your audience.
Influencers can help you in two ways: they have the potential to generate some positive press and change the perception of your brand, and they can also help you reach audiences that are passionate and interested in your product, making them more receptive to your brand in the future.
At Node, we support hundreds of brands that leverage our influencer community to product content and positive social proof. Best of all it's a free influencer marketing tool that any business can use!
Moving On
Although any type of negativity towards your brand or business can hurt, it's crucial to understand that a single bad review or unhappy customer shouldn't ruin your business or even your social media reputation.
Even if you are at fault and you've made some mistakes, once you've confronted the situation professionally, provided the best solutions possible, and gave apologies where they were due, the only other thing you can do is move on!
Keep creating new content and managing your current customers, hand out your branded business cards and promote your business, and pretty soon, you won't even remember the negativity at all!
How to Deal with Social Media Negativity
For every nice person in the world of social media, at least one or more negative people are likely to cause a problem for your business.
Whether it's an unhappy customer, a social crusader protesting your business, or just a negative comment or review, make sure to keep your cool, remain professional and courteous while confronting the situation, and finally, know when to move on!