Micro-Influencer Marketing
There's no shortage of businesses that have built their brands through social media and the virality of micro-influencer marketing. Micro-influencers on Instagram and TikTok have proven to be extremely effective in building trust and awareness within niche communities.
Influencer marketing campaigns have typically been built around brands paying creators to post content, appear in events and provide endorsements. However, the rapid rate of expansion in the influencer marketing industry has created new challenges for brands.
Tracking ROI from an influencer engagement rate has always been an imperfect science. It's no wonder that 90% of businesses aren't confident about their ability to measure social media return.
To make it more difficult, brands have to factor the cost of their influencer deals against their overall social spend.
How do you maximize your budget and time with the growing list of influencers that are at your disposal?
What is Product Seeding?
Product seeding is when a business sends a free product to an individual without any obligation or ask. It may seem overly optimistic, but this is a highly cost-effective approach that more brands are taking.
Here's a case study from product seeding campaign with Flourish Pancakes
Product seeding also allows you to scale your influencer relationships and identify brand ambassadors in the endless sea of micro influencers.
The idea is to work with creators that are passionate about your product— not just because they're getting paid. Leveraging your product as compensation for influencer content also allows you to scale your campaigns while remaining cost effective.
However, it's not as simple as sending free products to a list of randomly selected influencers. Successfully product seeding influencers requires research and diligence.
Product Seeding & Micro Influencer Campaigns
Typically with influencer collaborations, a brand would pay an influencer for creating sponsored Instagram or blog posts. Pricing can range from hundreds to several thousands of dollars.
This is especially true for macro influencers, which is why product seeding is most effective for working with micro influencers. While it's still possible to work with macro influencers through product seeding, your response rate may take a hit.
Micro-influencers provide higher engagement rates and they're also more open to creating content for brands they genuinely enjoy.
You should aim for influencers that put your brand before their compensation. Having a budget to pay influencers is a great way to build lasting relationships once you find the right group of content creators.
Through a product seeding campaign, you can find content creators and initiate a relationship to make sure they're a fit.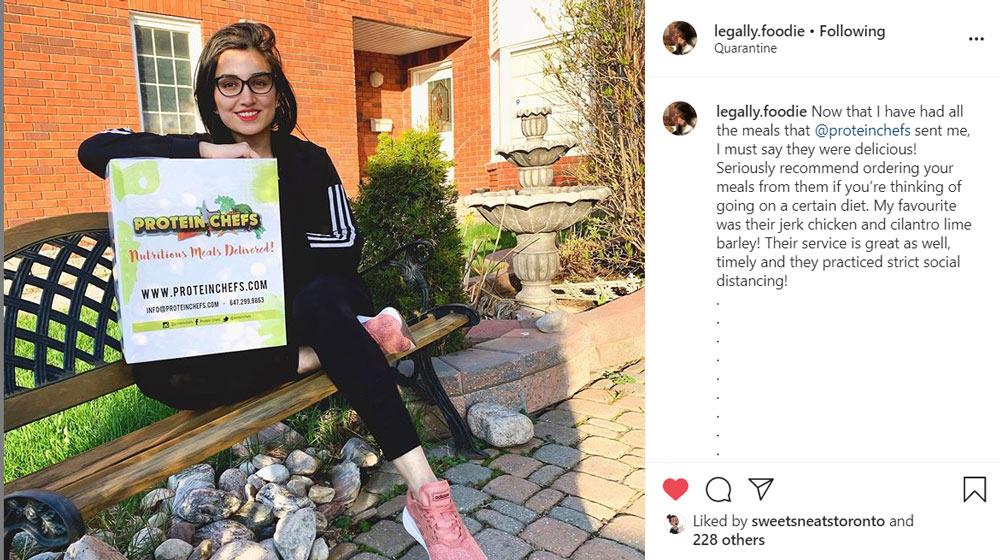 Managing Expectations
If social media influencers are receiving products with no obligation, what can you expect in return from them?
A successful product seeding campaign should achieve at least one of three outcomes: content marketing, new sales or product feedback. If you're not achieving any of these, you're not doing it correctly.
As a digital marketer, you need to find micro influencers that are a natural fit for your products. When you can convert an influencer into a potential customer and receive a shout-out, that's a double-win.
An influencer that's not even willing to share an Instagram story might not be a great fit for your product. However, you can use that as an opportunity to objectively ask the influencer for their opinion and feedback about your product.
Your objective is to offer your product to influencers that could actually be your customer!
What Products Can be Seeded with Influencers?
Product seeding is effective for consumer categories such as food, fashion, cosmetics, and even technology.
It's not exclusive to any particular industry. Brands such as Hello Fresh, NastyGal, and Audible have all built their own network of brand ambassadors through product seeding.
The biggest key is that you select a product that is aesthetically pleasing in photos and social media posts. When shipping your products to influencers make the package appealing and try to personalize as much as you can. A handwritten note is an easy and effective way to show your thanks.
Be aware of the associated product and shipping expenses when sending your products to various micro-influencer. Influencers are only one component of your digital marketing strategy and you can't expect overnight sales.
How do I find micro-influencers to try my product?
Having more followers does not equal a greater return on investment. It's important to find influencers that your target market actually follows. For instance, a children's toy brand would most likely target influencers that are moms. Or if you own a Mexican restaurant you'd want food bloggers that actually eat Latin cuisine.
Keep in mind that social media marketing is always more effective when it's perceived as authentic. Look for influencers that create content around products they actually use. Then evaluate whether their content and style is a fit for your digital media approach.
We have a roster of hundreds of micro influencers who generate content in exchange for free products! Find out how you can collaborate with them here.
Hashtags
Instagram's hashtag search is the most common tool for finding influencers. Browse hashtags that are within your niche, but don't be too broad or specific with your search. You should be seeking microinfluencers with the top posts for hashtags that have 10-100K posts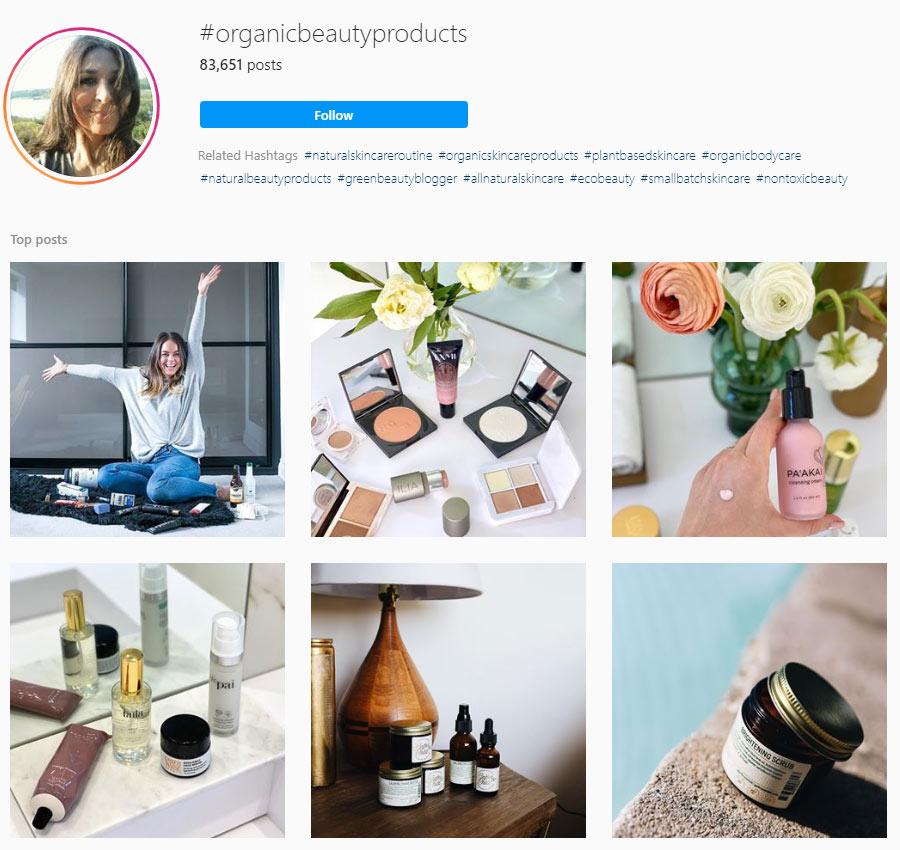 Competitors
Browse the tagged posts on your competitors' Instagram page to see any micro-influencers they are currently working with. They may have already done most of your work for you by finding quality influencers in your niche.
It's totally irrelevant if they are paying those influencers or not— your goal is to find brand ambassadors. If influencers are asking you to bid for their services, they might not have your best interest in mind.
Location
If you're operating a physical business you can still seed influencers. You'll just need to be more specific with your search parameters. Even if you're shipping products, having some geographic boundaries for your influencer search will still save you shipping costs.
A great way to find influencers in specific regions by combining your hashtag search with specific locations. For a broader search, you can also browse by geolocation on Instagram.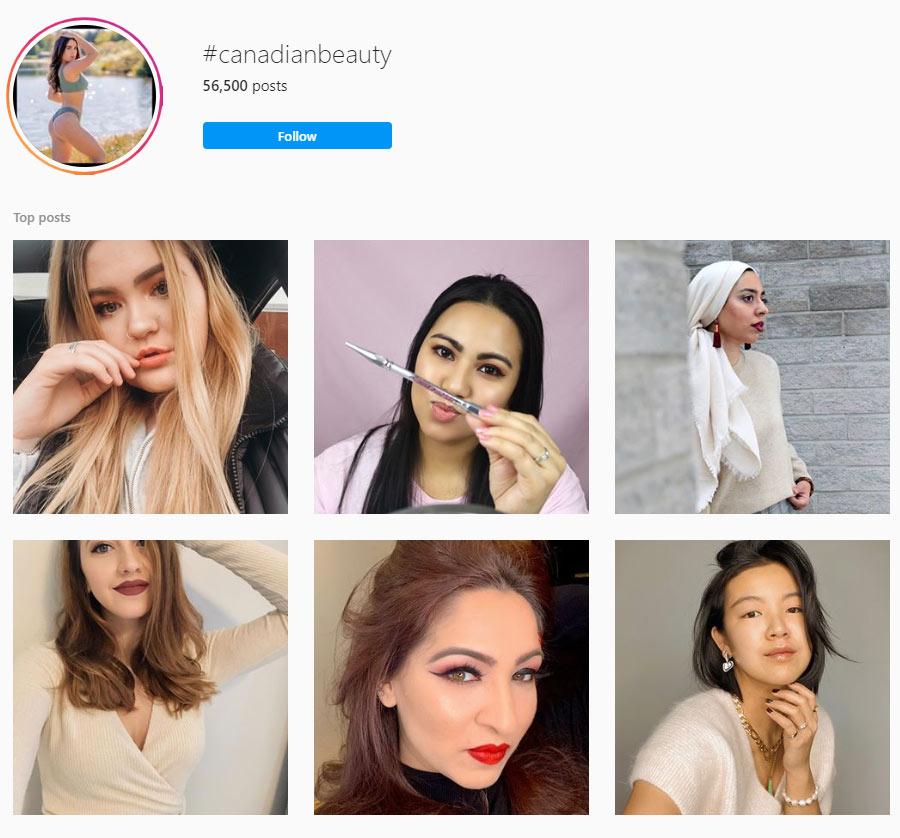 Influencer Discovery Platforms
For marketers, influencer outreach can seem like a daunting task. Oftentimes brands seek influencers because they either don't have the capacity to create the high-quality content that their consumer base has come to expect or they want to build brand awareness
You can also use an influencer discovery platform such as Upfluence or Social Bakers. These tools are great for validating micro-influencer engagement rates but you'll need to analyze each influencer's content yourself.
Sure, there are hundreds of platforms you can use for influencer marketing, but the problem is they are usually either too expensive, too unreliable, or you simply don't have enough time
How Do We Tackle Product Seeding at Node?
At Node, we provide a product-seeding platform for over 500 brands across North America. Brands using Node are able to push their own product seeding campaigns and get matched with hundreds of micro-influencers in minutes.
Feel free to request a demo If you'd like to check it out for yourself.