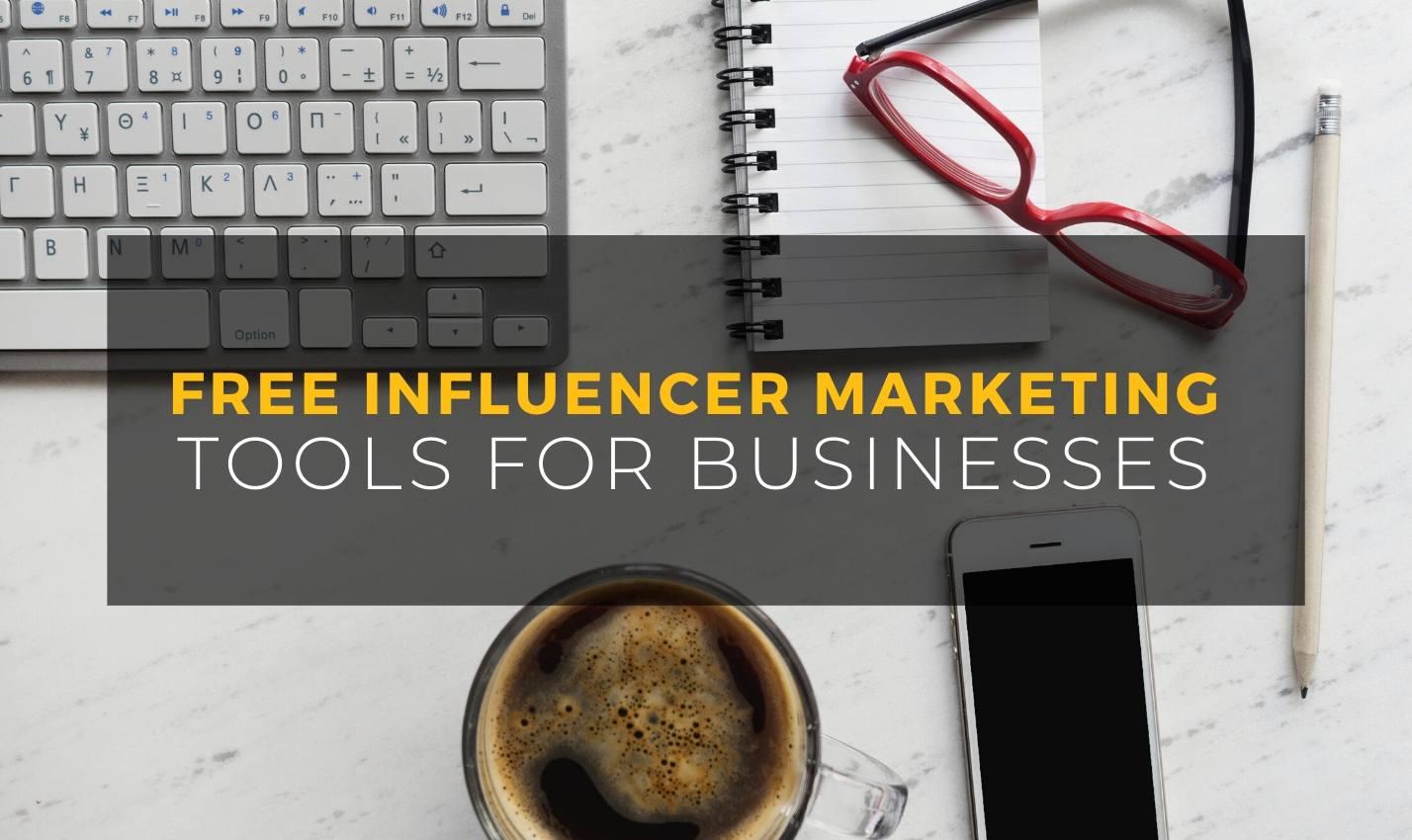 Are you looking for free tools that will help you with your influencer marketing campaigns?
We all know there is an endless amount of premium SaaS tools that you can use for social media and influencer marketing. But when you're just getting started with a new marketing initiative, the last thing you want is some expensive software that you're not even sure about using.
And if you're an experienced marketer that's looking to improve your influencer campaign management, you're not alone.
According to a 2020 study, 32% of marketing professionals rate their management of new content creation as 'fair or poor', and a mere 8% think they're generating optimal returns.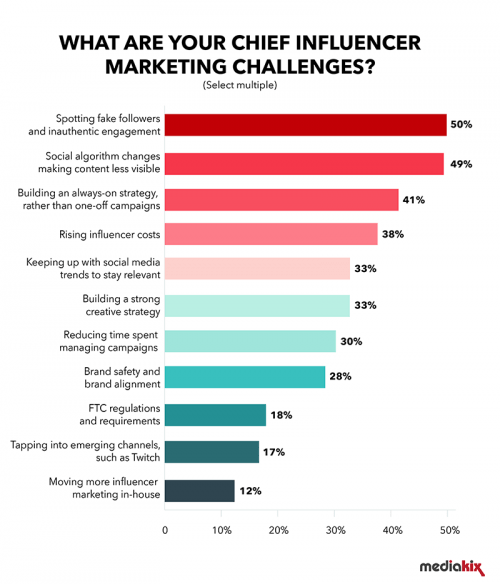 Please note that all of the tools mentioned in this article are products that I am either using right now or have in the past. You may find your own alternatives, but I have only included free products that I can personally vouch for.
Hootsuite
I use Hootsuite to manage our various social media pages from one place. Their free version allows you to set up a limited number of streams to view and interact with your social platforms (Instagram, Facebook, LinkedIn, Twitter, etc).
In addition to tracking posts and staying on top of comments and replies, I use Hootsuite to monitor hashtags and topics that are being shared by potential influencers.
For example, I'm tracking certain hashtags to identify active Instagram influencers in real-time. I also use this for tracking Twitter influencers and trending posts by topic or hashtag.
I was a freemium user of their software for over a year. Since we have several social streams that we try to keep active now, I've upgraded to their $29/month plan.
The paid version also provides some additional analytics features to track performance across our social platforms.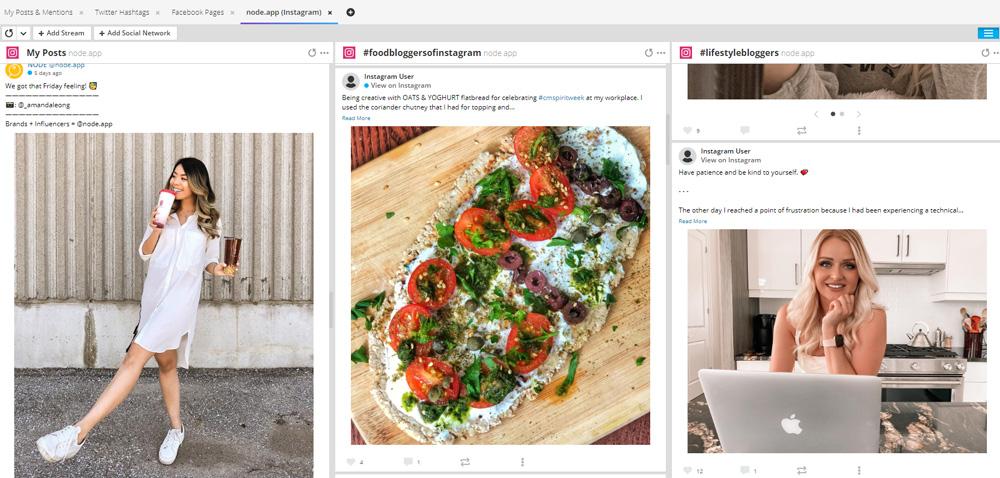 Social Blade
Social Blade allows you to view the engagement rate for any profile on Instagram, Twitter, YouTube and Twitch. Best of all, their social media search and analytics tool come together in their free version.
Their free influencer analytic tool will provide you with a 30-day snapshot of content creators and their change in engagement rate. They also take a data driven approach to scoring each account with a grade— although it's unclear how this algorithm works.
I regularly use Social Blade to double-check the engagement rate for influencers and spot accounts with fake followers.
It is a great tool for vetting creators before collaborating with them. Read about the in-depth process we take here at Node to vet our influencers here.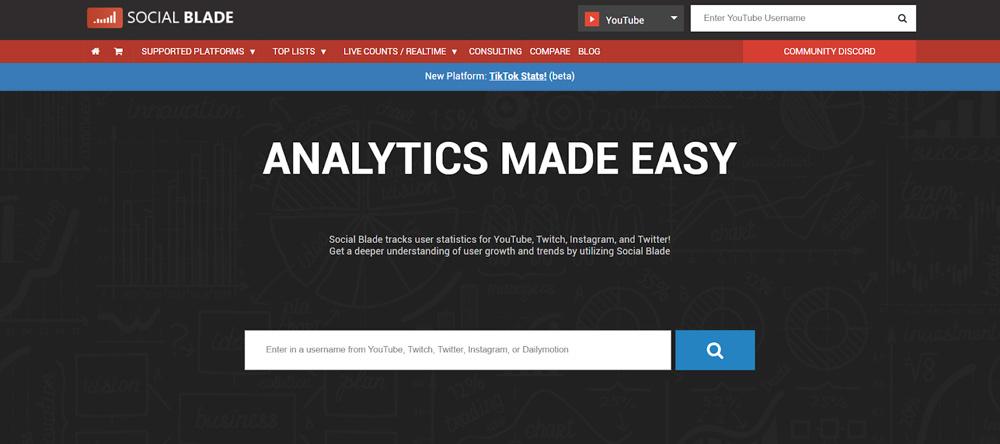 Webstagram
Webstagram was the original influencer analytics tool that I was using back when I managed an agency in 2018. They still offer the same core features but have completely revamped their front-end dashboard.
Webstagram allows you to search for analytics for specific influencers. Their free version is similar to Social Blade, except the interface is more modern-looking. They also provide some additional engagement data on recent posts.
Note: I recommend using an adblocker when you visit Webstagram.org. Since their product is completely free to use, most of their revenue comes from banner ads.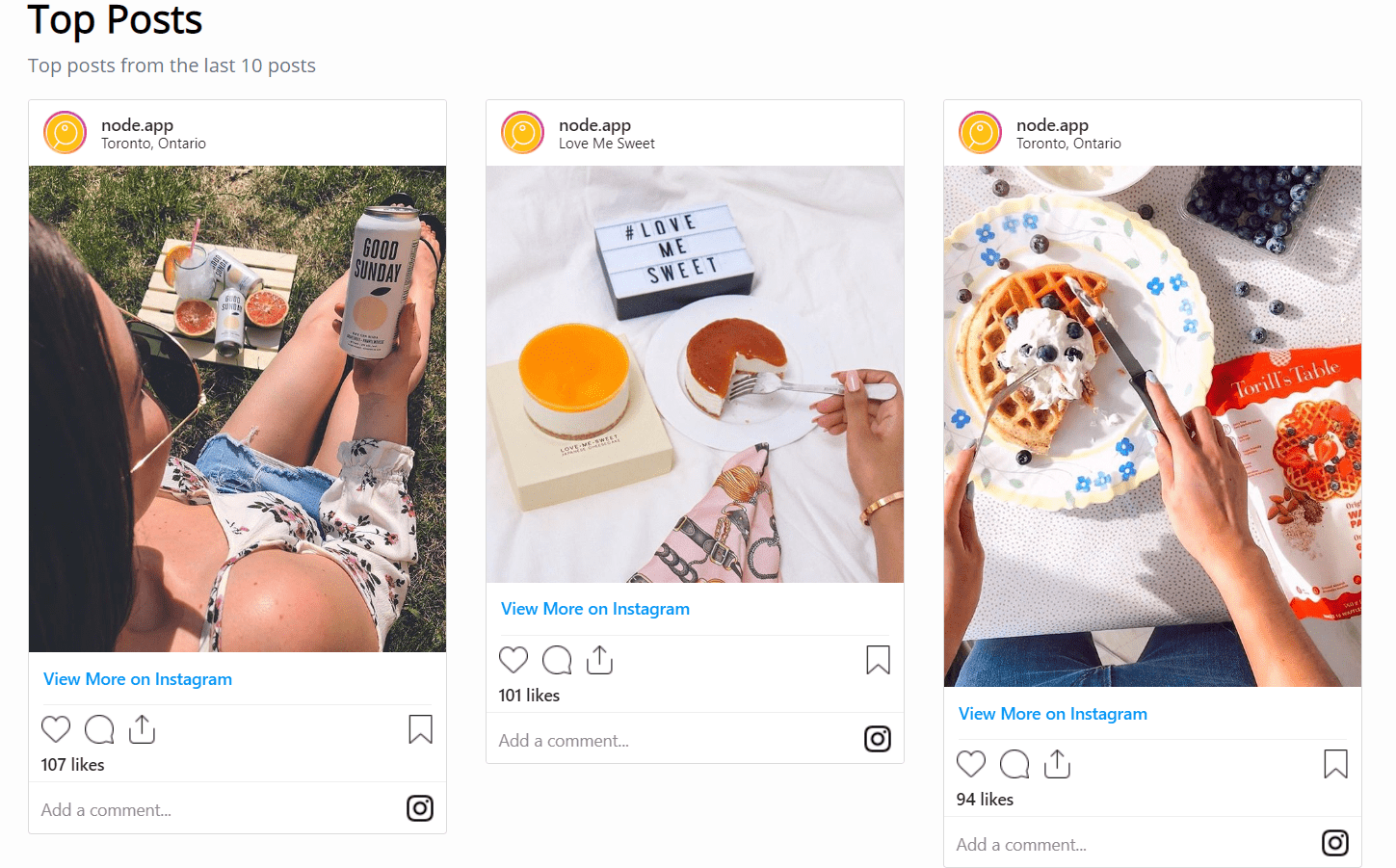 Hunter.Io
Hunter is a tool that's most commonly used for lead generation and sales, as it essentially allows you to find addresses. Using the free version you can make up to 100 searches per month.
Hunter is particularly useful for scraping email addresses from websites and blogs. Sometimes it can be a challenge finding the right contact information when you're reaching out to an influencer.
You can also use hunter to confirm if you have the correct email address for any influencers in your list.
Their free version also offers a chrome extension that allows you to pull accurate email information directly from websites that you are browsing.
Hubspot
Once you find the right influencers, you need a way to manage all of those relationships and track correspondence. This becomes especially difficult when you have multiple team members working to scale your micro influencer marketing campaigns.
Hubspot is one of many free CRM tools you can use to manage and organize your connections with influencers efficiently.
I strongly recommend using a CRM as opposed to Google or Excel spreadsheets to manage your influencer relationships. If you prefer spreadsheets, Hubspot still lets you rearrange and view your contacts tables, as well as export to CSV.
Hubspot's CRM tool provides you with all of the features you need to manage your contacts, track correspondences, and even set custom properties to categorize influencers in your database.
For Gmail users, you can even install their integration to automatically log and track your emails. This means you'll have an accurate record of all of your email conversations without any manual data entry.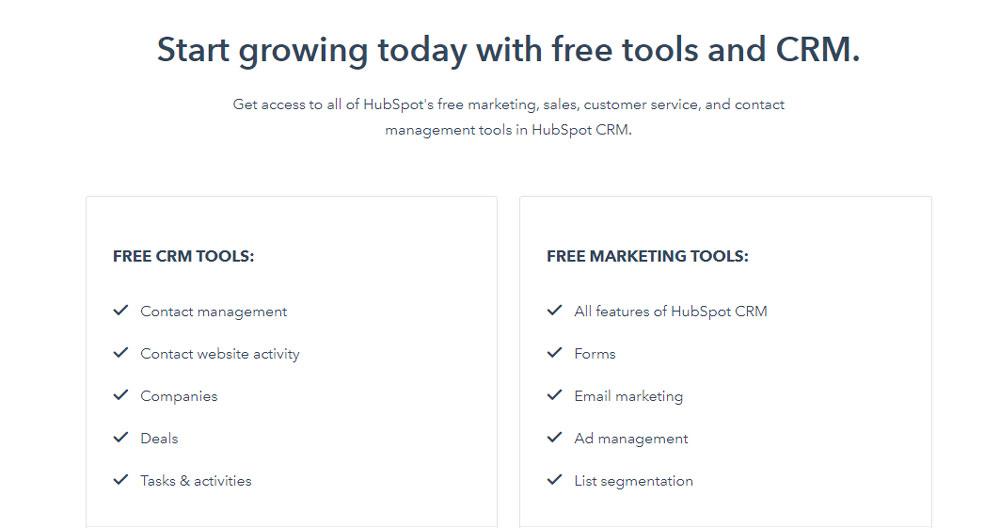 What about Influencer Search and Discovery?
Unfortunately, I have yet to find a free influencer marketing platform that is reliable for discovering relevant influencers in your niche. I welcome you to reach me if you know of a free influencer marketing platform that should be mentioned in this list.
Based on my experience, most of the influencer platforms that advertise free trials are teasers that don't offer much up-front value.
There are hundreds of different influencer marketing platforms available, yet 61% of US marketers have reported that it's challenging to identify the right influencers for their brand.
Whether you're a brand or agency, your best outlet to search for influencers is the old fashioned way—by browsing social media and searching within your existing customers.
Read my article on product seeding to learn more about finding micro-influencers for your brand.