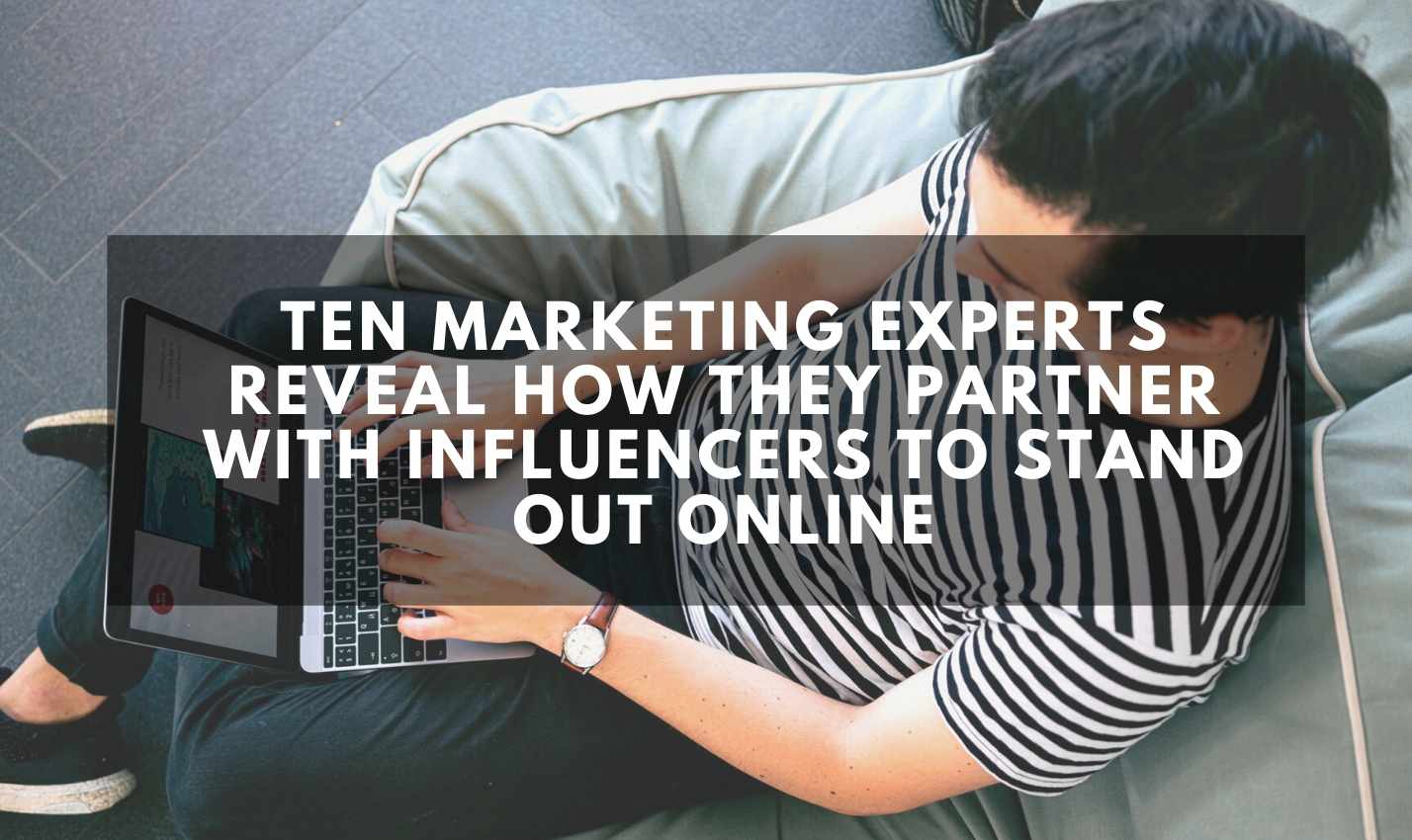 The days of influencer marketing being a niche part of a brand's budget are quickly moving behind us. In industries like fitness, apparel, and cosmetics social media isn't just a part of the marketing strategy; it is the strategy.
Today, finding influencers to collaborate with has become more accessible and scalable than ever using a number of online tools. The flip side is it's become increasingly challenging to stand out from the crowd on Instagram, a platform with 1 billion active users. 
I spoke to these ten experts from brands and marketing agencies to ask them: What can brands do differently in influencer marketing to be heard in a saturated market? 
Read about some of the successful influencer campaigns our Node partners have run here.
Anthony from Ambit – Marketing agency
"Brands have many different options to break through, but there are two approaches to bear the most fruit. And both come with re-imagining what and who influencers are. Traditionally strategies focused on getting that person(s) with a big audience. But those influencers are becoming more expensive and their audiences less responsive to more and more promoted campaigns. So as competition for these big influencers increased, brands have an opportunity to stop thinking about influencers only as as the few with many. And rather expand their view to many with fewer : micro-influencers. This can be executed well via community-driven marketing. Dive into your existing customers who are already highly engaged and turn them into online ambassadors to tell authentic stories."
Maddie from Rude Cosmetics – Cosmetics brand
"An important part of influencer marketing is adding value to the partnership. What can you offer the influencer that will make the exchange easier and more enjoyable? We create personalized packages for each influencer. They get to pick the products they want, and they have the freedom to decide what type of content they produce (picture, video, or tutorial). Everyone we contact has a unique and edgy style, so we trust their creativity."
"Brands need to think beyond the one big Instagram paid post from influencers. They need to develop relationships with experts who have great thought leadership in an effort to work toward great co-created content."
Matt from Attain Design – Digital agency
"Don't just go after the most popular influencers within your industry. Understand your brand's niche and find industry influencers that fit best with your brand's persona. Oftentimes, influencers with a smaller but more targeted audience will not only be more cost effective to work with but also produce better results."
"If you are not providing a tailored solution to the person you are emailing or speaking with, your message will almost certainly be deleted or ignored. Do not pitch someone something they do not need. Instead, find out what they DO need or are actively looking for, and align that with what value you can provide to them."
Ian from THINK – Public relations
"These days consumers are looking for two things – authenticity and diversity. If a brand cannot align with those core beliefs and presents itself as demographically stale, younger generations quickly continue scrolling. Everyone wants to be able to see products that are made for them too – whatever that may look like."
Ashlene from Planit – Marketing agency
"Invest in long-term relationships with influencers that go beyond a prescribed number of posts, tags, Stories, etc. Bring them in for an in-depth brand immersion session that makes them true brand ambassadors. Someone who truly values your brand and understands your messaging will drive more followers, conversions and brand advocates than a person who is just fulfilling the obligations of their contract."
Laina from WTRMLN WTR – Cold-pressed watermelon juice
"The key to making a lot of noise with a small budget/team/etc. is to find people who are already fans of your brand and have an engaged audience (of any size). If they are already advocates (and ideally consumers), the message lands better with their audience. Also, follower count matters less than engagement and people with 500 followers could produce better results than someone with 100K if their audience and brand alignment is on target. It's all about who you engage and how you engage with them versus how much you spend on the activation. "
Nicole from TopCashBack – Financial services
"Brands need to differentiate themselves by integrating into an influencer's content as naturally as possible.  Advertising that is too stiff and doesn't sound organic automatically strikes users as inauthentic and reduces the chance of a successful campaign.  It is important to take the time to thoroughly educate the influencer about the brand and explain how the product can actually add value to their audience and the video that they are creating."
Lynsey from UFIT – Fitness community
"Unfortunately Influencer Marketing is saturated and basically paid brand endorsements so is no different from regular advertising. The only way to create a point of difference is to find someone who will give you genuine reviews that are not exchanged for money. And to secure that requires the same as any worthwhile partnership, hard work and relationship building with a superb product to back it up."
Final Thoughts
Time and time again one word bubbles to the surface in the conversations I have around influencer marketing: authenticity. Authenticity in relationships, promotions, campaigns, product and overall strategy is what keeps consumers coming back for more of what influencer marketing has to offer.  Authenticity is what made influencer marketing work in the first place. Now that the marketing channel has matured sufficiently, there's a greater need than ever to seem genuine in what cynics call a 'fake' world of Instagram hype.
Whether it's working with smaller, more community-based influencers, thinking through promotional posts in different ways or just being a lot more selective and slow with the influencers a brand works with— making sure that campaigns are presented in a way that feels sincere, or even better, not like a campaign, seems to be a fundamental part of keeping influencer marketing alive.
Interested in collaborating with micro influencers? Find out how you can run a campaign through Node here.