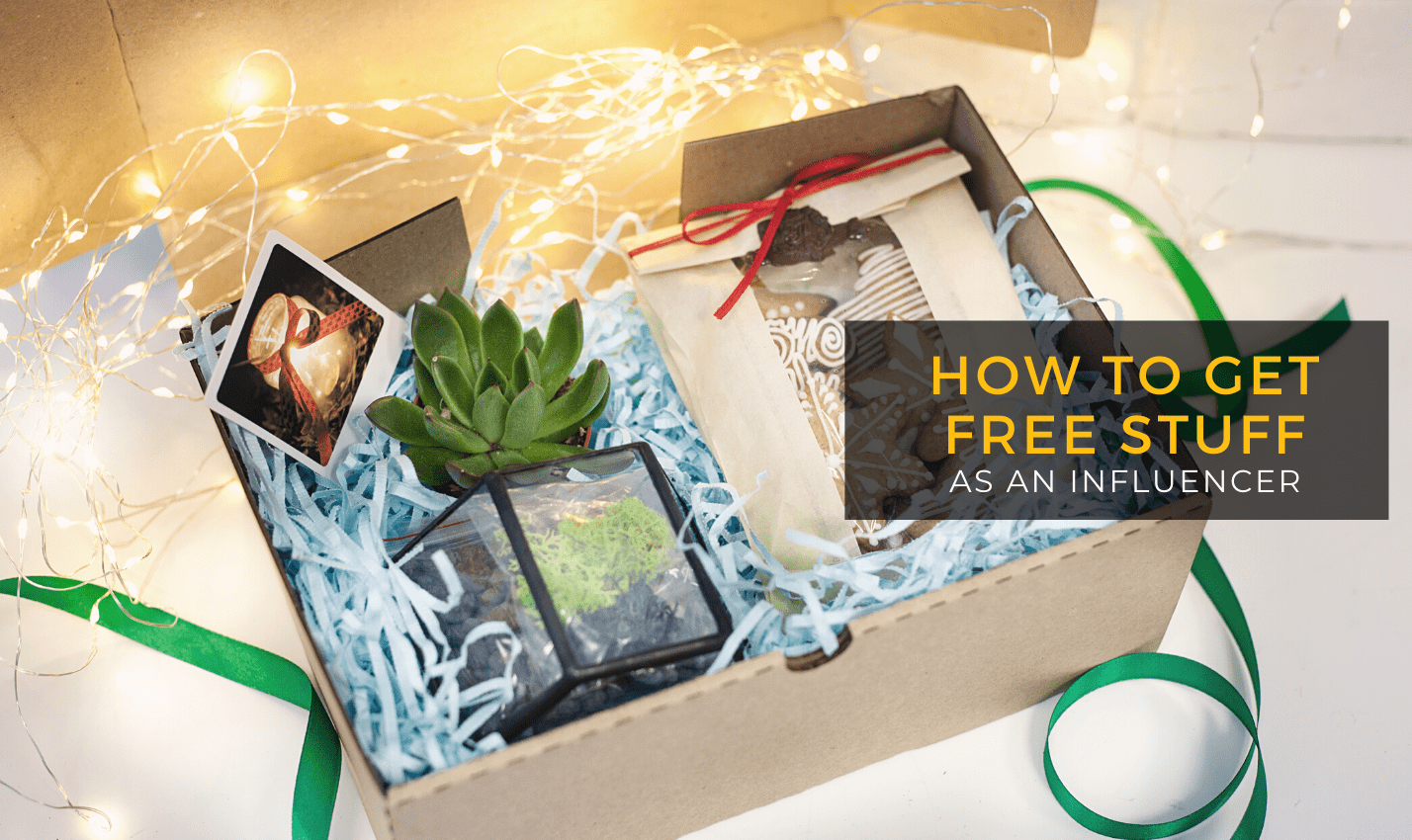 If you think the best things in life are free, you might be surprised to learn just how easy getting free stuff from brands can be.
You don't have to be a celebrity, you don't have to have thousands of followers and you definitely don't have to join any pyramid schemes. You pretty much only need an Instagram account, an authentic presence and good quality content.
Influencers Gifting & Free Products
Influencer gifting has become one of the most popular social media marketing strategies for brands. To put it simply, if you're someone who is interested in receiving free stuff, there are brands out there looking for people like you.
Commonly known as "product seeding," brands send smaller content creators free samples of their products in exchange for a post on your social platform.
When you're just kicking off your career as a content creator, it can be challenging to build rapport with brands and prove yourself as someone who can successfully execute campaigns. Starting our with gifting campaigns is a great way to get samples of your work in order to display your value.
This is the perfect stepping stone to getting paid collabs, and you'll get lots of free products along the way!
Paid Collabs
When it comes to paid collaborations, brands will usually be sending you their product in addition to some type of monetary compensation.
These collabs can require a bit more work on your end. Brands may request certain types of posts such as reels or stories. They also may have content specifications, deadlines or other requirements.
It's best to carefully communicate with the brand to make sure you're both on the same page. These collabs will typically include a contract between yourself and the brand. Contacts can be different from one collab to the next, so it is important that you understand the meaning behind the relevant legal jargon.
Check out this guide to learn more about understanding contracts as an influencer.
How do I contact brands for influencer collaborations?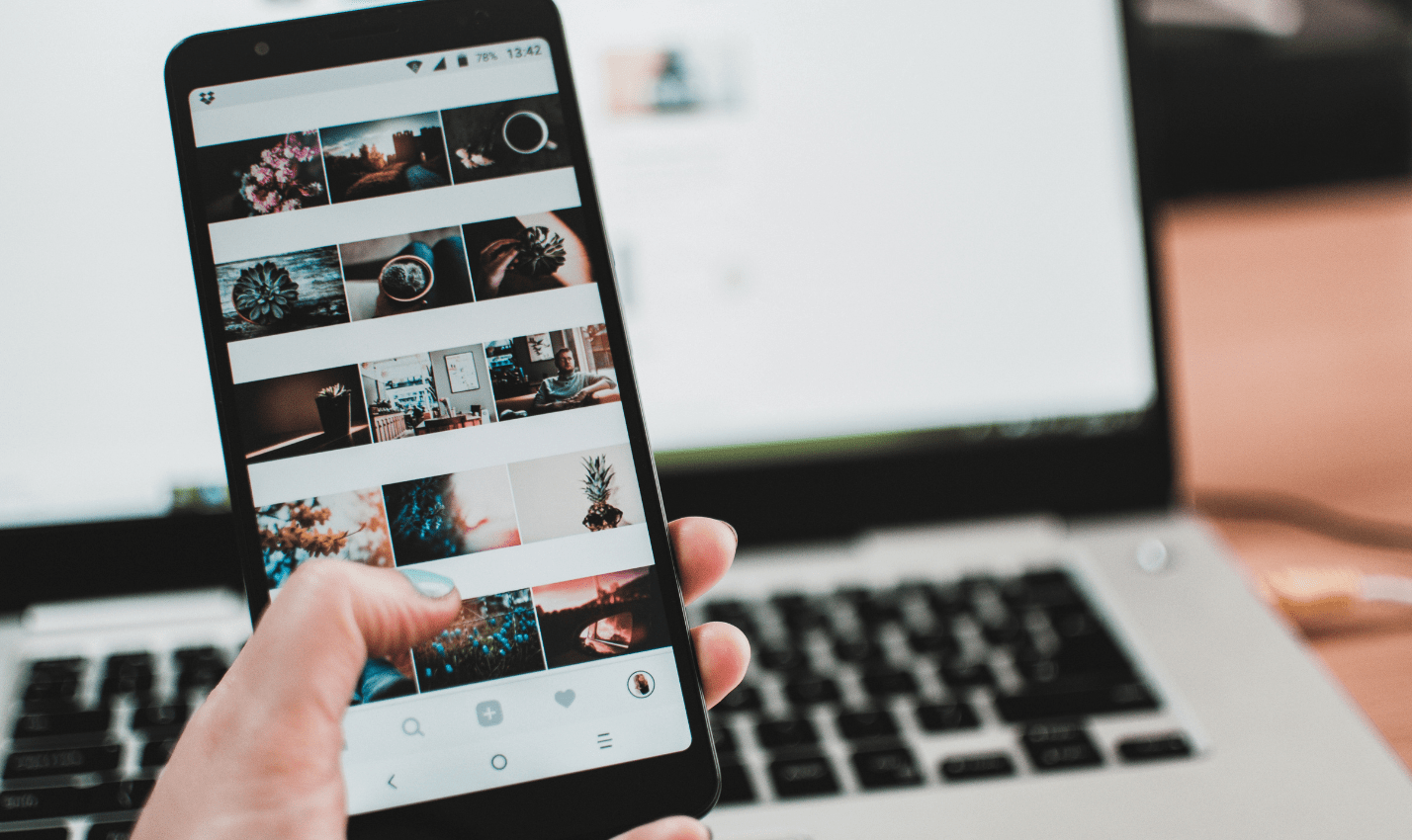 As you break into the influencer scene, it is imperative that you're in the places where brands can find you.
Luckily, there are tons of awesome platforms, communities and social media groups out there to help you out. One of the easiest places for businesses to find you is in their DMs. Reaching out to brands yourself is critical to being successful as an influencer.
Reaching out to brands yourself
Reaching out to brands and pitching yourself for a partnership can be one of the most effective strategies for landing collaborations.
Use a solid template that explains who you are, what you're looking for and what value you'd bring for the brand. Creating a media kit with a breakdown of your audience, samples of your work and any other important details is also beneficial.
DMing Brands on Instagram
Make sure you follow the business prior to sending a DM. This will ensure that your message actually makes it into their inbox. Often, the brands you want to work with will be approached by lots of influencers and their inboxes are buried. To stand out, you need to do something different or amazing. Here are a few ways to stand out.
Turn on Post Notifications
Turn on your post notifications for businesses that you want to work with. Whenever they post, be the first to engage, and make sure to leave a sincere comment. They'll notice you're one of their biggest fans and will be more open to working with you.
Personalize Every DM
Write a personalized message that acknowledges something that you admire about their brand or product. People hate bots and templated emails.
Provide Value
Why should a business want to work with you as an influencer? Is it your audience, your style of content, or something else you have to offer? Be clear about how you can provide value as a creator when you're messaging brands.
If you're unsure what to say when messaging a brand directly, you can use this template for inspiration:
Hey __,

I'm ____ and I'm a creator in the ___area! I'm reaching out because I a really enjoy your _____ and would love to share it with my audience.

I'm open to doing a lifestyle shoot around your product and talking about some of the main benefits. I'm passionate about _______ and like to keep my posts and captions pretty authentic so I can maintain the higher trust I have with my followers.

I'm happy to send over my media kit which has some samples of my previous collaborations and some information about my audience. 

Let me know if there's an email I can reach you at if that works better. Thank you so much!
Instagram DMs are easy and straightforward, but after you've built rapport it's best to move the conversation over to an email f0r discussing specific and contractual details. Instagram messages are difficult to keep track of and your email gives you the freedom to include links and attachments more cleanly.
Emailing Brands on Instagram
It's usually best to go through Instagram DMs since the person managing the Instagram page will likely make the decision on whether they choose to work with you or not. But not all businesses regularly check their Instagram accounts regularly.
If they don't appear to be active on Instagram, visit their website and look for an email you can reach out to. When possible, it is best to find an email address of an employee who works in marketing or PR. If you can't find an employee in one of these departments through the company website, you can try searching "(company name) marketing" or "(company name) public relations" on LinkedIn. If this works, you can message the employee directly through LinkedIn. Not every company will have a marketing or PR department. In these cases, you can find a general contact email or track down the owner.
Facebook Groups
There are plenty of reasons why an influencer would want to join a Facebook group. For one, Facebook groups allows members to find potential brand deals and sponsorships in the future.
The majority of these groups have their own rules and regulations, but for the most part, they allow members to share information about their business or experiences in order to get paid or sponsored, or even get mentioned on that brand's social media page.
The main reason Facebook groups are so powerful is because they allow a forum for influencers to easily connect with brands and vice versa. It basically takes the guess work out of matching influencer marketing opportunities with brands.
There are probably several Facebook groups that are relevant to your niche. Do a search and check out the results.
Below we've also compiled a list of Facebook groups that are dedicated to brands that are looking for influencers to share and promote their products:
Apps & Influencer Platforms
By doing a quick Google search you'll find there are tons of influencer platforms and marketplace. Here at Node, our specialty is getting free products and gifts to micro-influencers. We provide creators with the fastest outlet to work with brands through our matching system that doesn't require you to pitch or negotiate as an influencer.
If you're a creator looking to get free products, #sign up using this link!
Final Thoughts
Hopefully this article provided some helpful tips for getting free products, landing paid collabs and growing as an influencer!
When you want to work with brands, make sure your personal brand comes first and foremost. Always remain authentic and only participate in collabs that align with your niche.
If you have any helpful tips for gifting campaigns, drop them in the comments below!