Jump to any of the steps by clicking the links below.
If you're an existing Node user and having issues with logging in, please see this:
1. Check if your Instagram account is a business or creator profile
Make sure you're not using a Personal account otherwise you will not be able to login to Node.
You can confirm if your profile is a Business or Creator account by going into your profile and tapping the Edit Profile button on your Instagram mobile app. Business Profiles will have a section titled Public Business Information.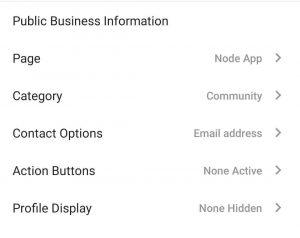 2. How to Convert to A Business or Creator Account
Go to your profile and click the menu icon in the top-right corner
Tap the Settings button
Scroll to the Account button and tap Switch to Professional account

Here you'll have the option to convert your account to either a Creator or a Business account. Click through to the next steps.
It is a requirement to connect your business account to a Facebook Page. You can create a new Facebook page if you don't already have one. We'll never ask you to post or share anything on Facebook. This is simply a requirement for Instagram to integrate with Node.
Select your business category and enter your contact information
Tap Done
3. You must be the Facebook Page admin. Here's how to check
You need the status of Admin to connect an Instagram Business Profile or a Facebook Page to Node. To confirm the same, go to the associated Facebook Page and select Settings. Next, select Page Roles.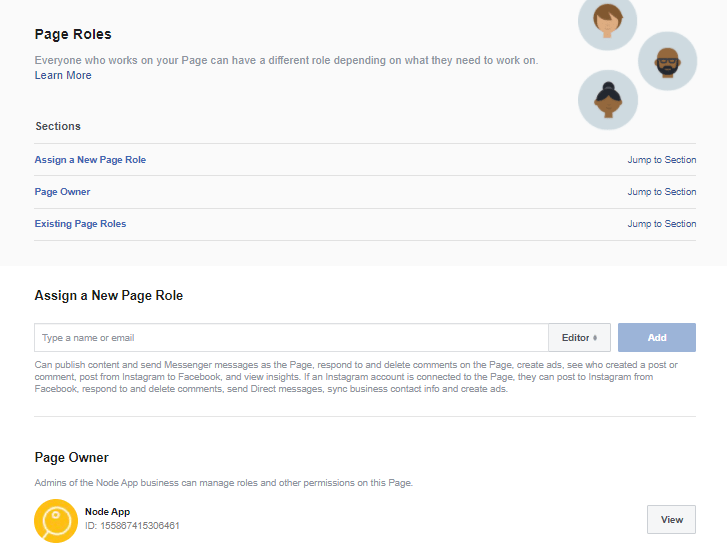 Your role must be displayed as an Admin or Page Owner here.  If you do have admin status on the Page and are still not able to connect your Page to Node.
Note:
If you're using Facebook Business Manager for your Faceebook Page you will need to visit your Business Manager page and confirm that you are an Admin for the page you are using to login to Node
See this if you're still having issues connecting to Node...
Reset Facebook integration with Node
You can check in your Facebook Business Integration settings to see if Node is currently connected to your account.
If you're having issues, we would recommend removing Node from your integrations and signing-in through the app again.
Note:
Don't worry, doing this will not delete or change anything with your Node profile. It would just allow the app the reauthorize your account.
Do not check Also delete all posts, photos, and videos on Facebook that Statusbrew may have published on your behalf  or it may delete your previous and current Nodes.
Once that is complete, head back to the Node mobile app and login again to re-connect your Facebook and Instagram account to your Node profile.
Reset Instagram & Facebook Page Connection 
If you are still having issues connecting to Node you can resolve this issue in 2 steps.
First, you'll have to switch back to a Personal account by going into your Account Setting in your Instagram mobile app.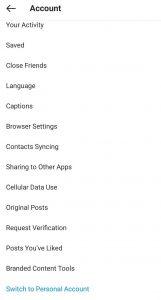 Then switch back to a Business or Creator account and follow the until it prompts you to Connect Your Facebook Page. Select the correct page and the accounts should now be properly linked.
If going through the Instagram app doesn't work, you can try the same through Facebook

Go to your Facebook Page Settings on the Facebook app or website
Tap the Instagram option and select Switch to a Business Profile.
We apologize that we cannot provide a more intuitive process to connect your Facebook and Instagram page to Node.
We are in contact with Facebook and these are the instructions we have been provided until they improve the integration process on their side.