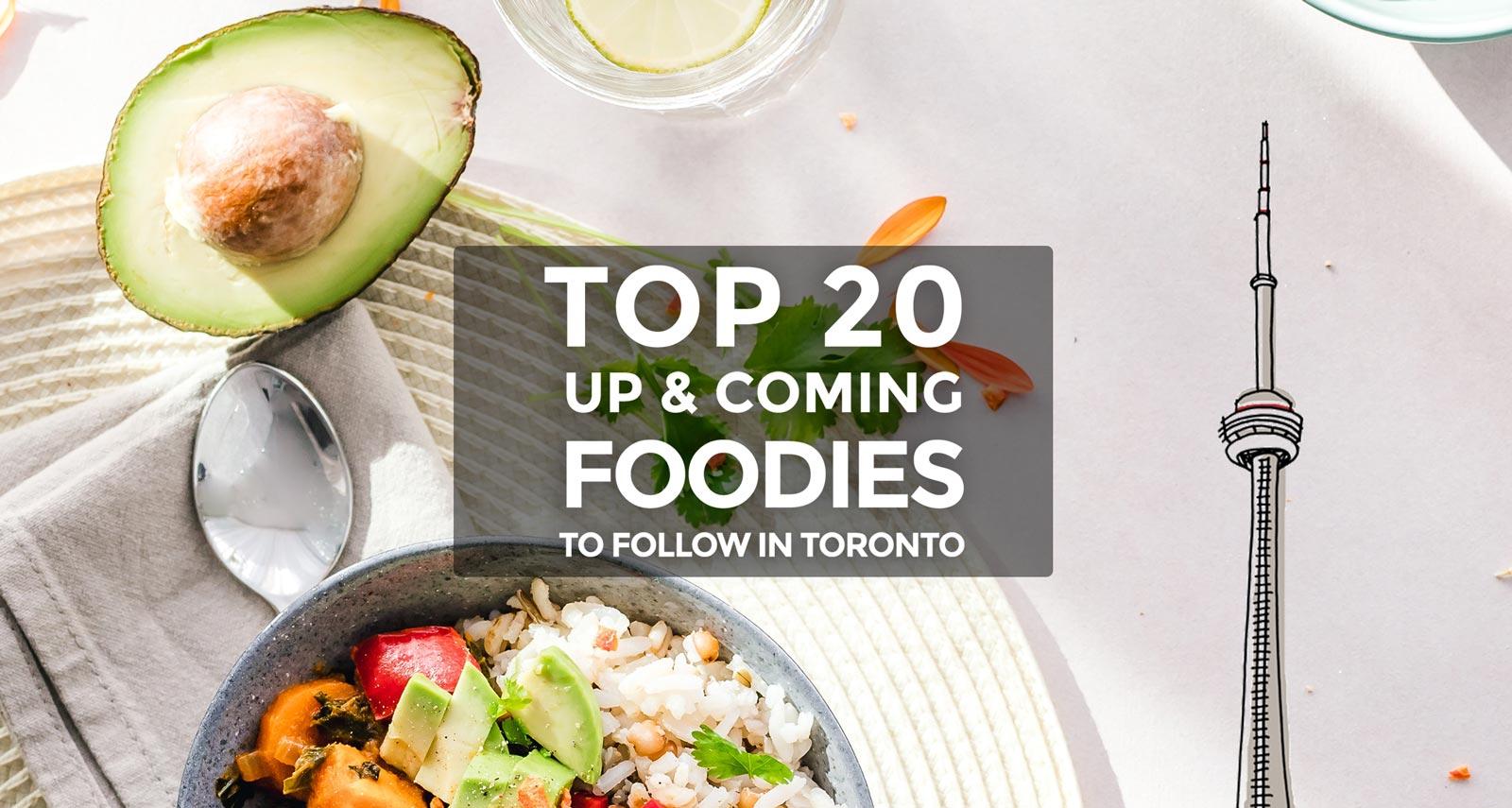 Toronto has become immersed with food bloggers and influencers, and we aren't mad about it! We've rounded up a list of the top 20 of our favorites, and up and coming Toronto foodies that you should definitely check out.
Please note that this not a ranking of any sort. We created this list without any partiular order.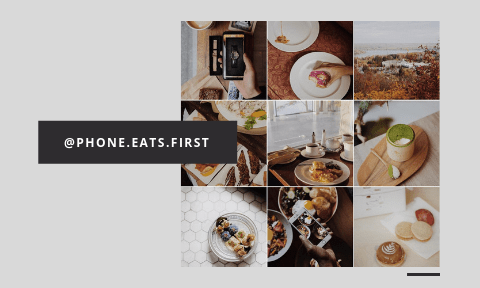 @phone.eats.first // 15.7k followers
An explorer and foodie, Grace has blessed us with her aesthetically pleasing page. Her unique feed looks through a vintage lens that keeps things interesting and wanting more.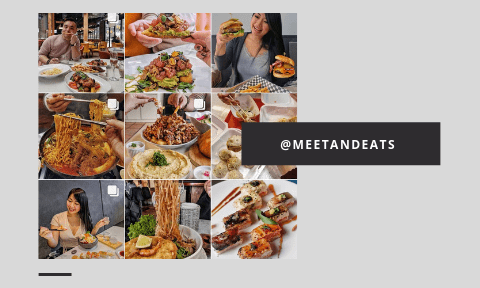 @meetandeats //
25.1k followers
Blogger, food maker and explorer, Alice started her journey in 2012. Not only does Alice capture bold food images that leave your mouth watering, but she also has a website -meetandeats.com that goes more in depth of her food adventures and reviews!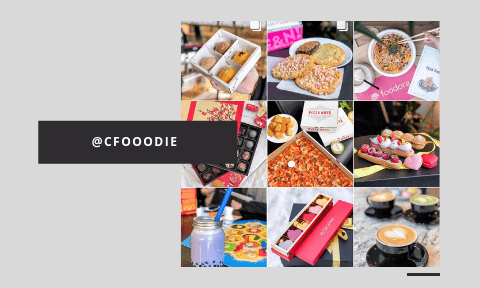 @cfooodie // 23.8k
followers
With a vibrant and mouth-watering feed, Fena never fails to deliver quality content. Are you a bubble tea fanatic? Well Fena's page is the perfect place for you, as she has probably visited and reviewed every bubble tea spot in the GTA!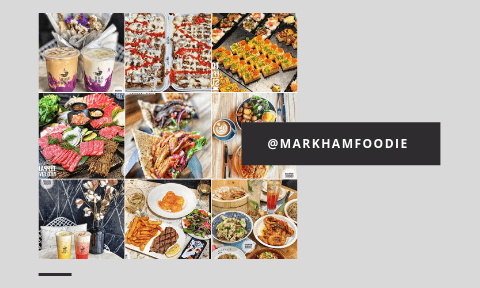 @markhamfoodie //
13.1k followers
Bonnie and Frank are Markham based foodies that spotlight a variety of great eats across the GTA. Their photos are consistent and well-lit. Plus, they actually take the time to write insightful reviews and feedback in their IG captions.
@feedmyphone// 47k followers

Patrick is a

long-time purveyor of Toronto's foodie scene and probably one of the first influencers to organize media events for restaurants in Toronto. Follow him to find good eats and insider-scoop on some of Toronto's new restaurant 

openings!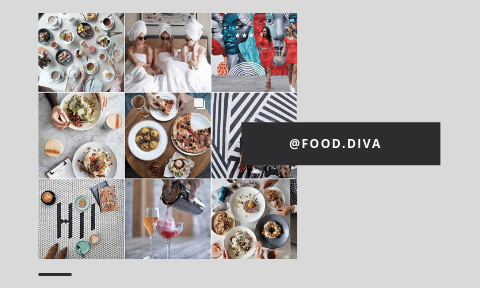 @food.diva// 21.4k followers
Lifestyle and foodie influencer, Anna has a definite eye for detail. Her bright content is amazing, and her flat-lays are a personal favorite of ours!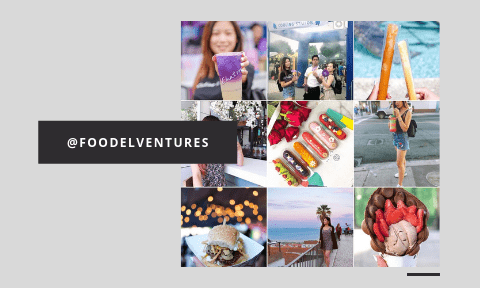 @foodeleventures//
10.9k followers
When it comes to food, Liyan really knows what's up! In addition to running a growing influencer account, she studies Food Sciences at the University of Guelph.  You might run into her at some of the newest openings spreading good vibes and capturing mouth-watering photos.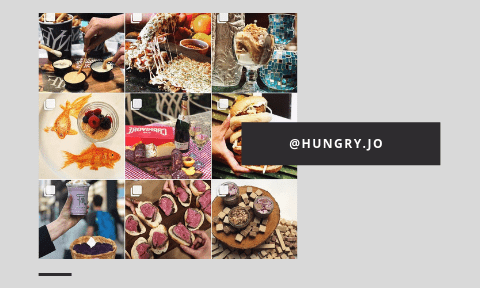 @hungry.jo//
16.2k followers
Jo is a GTA Based foodie and one half of Jo-join Instameets. She's no newcomer to Toronto's food scene and has been working with restaurants to organize media events with influencers since 2017.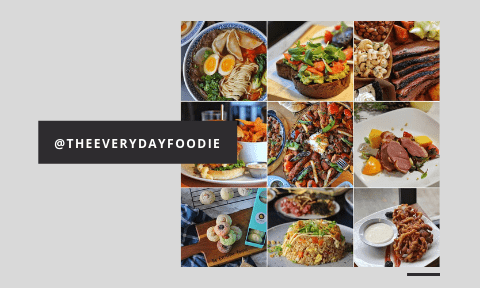 @theeverydayfoodie//
29.1k followers
Theeverydayfoodie never fails to capture amazing high-quality DSLR shots, and has a range of dynamic shots that always leaves us hungry.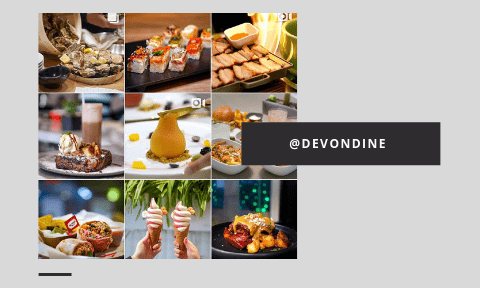 @devondine // 18.2K followers
Devon does not only shoots beautiful out-of-focus food content, but shares his photography tips in each post. He posts his daily tasting on his stories and gives us an experience as if we're right there with him.
@foodie.fob
// 19.9k followers
Whether it's an acrobatic cheese-pull or the perfect syrup pour, Johnny never seizes to amaze us with his food choreography. This account is a must-follow if you're looking to brush-up on your food photography and editing skills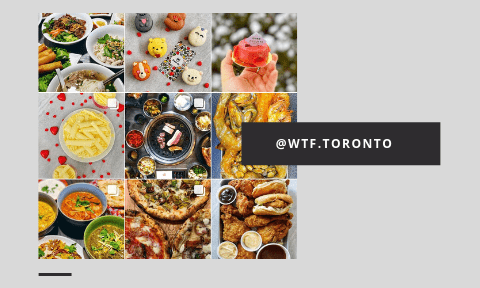 @wtf.toronto// 15.3k followers
Wtf.toronto aka Where's The Food, boasts a vibrant Instagram feed that features a wide variety of restaurants from take-out spots to high-end restaurants. His Instagram story highlights give you a little behind the scenes of his shots and the newest spots he visits.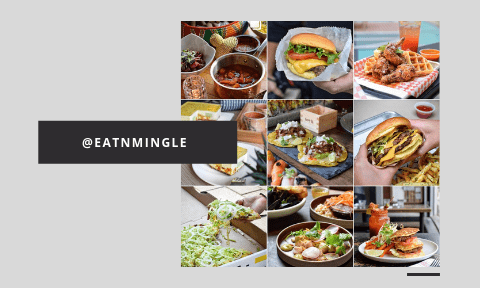 @eatnmingle
// 13.1k followers
Rey is a skillful photographer and food blogger with an eye for detail! From cheese pulls to action shots, Rey never fails to capture a clean and polished photo.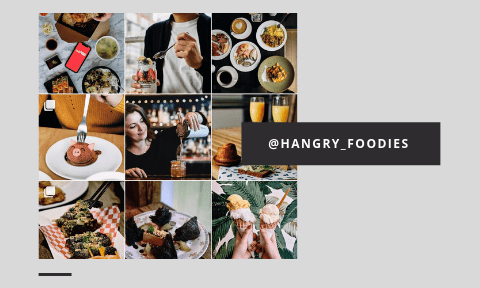 @hangry_foodies
// 13.2k followers
Anh has a keen eye for photography and an obvious sense for delicious tasting food. She often shares multiple high quality captures in a carousel post that gives us a close-up view at every food-filled moment.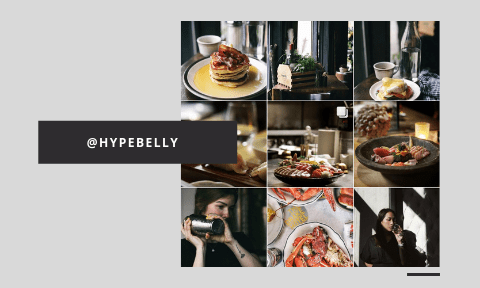 @hypebelly
// 10.3k followers
Hypebelly's use of contrast and shadows offers a new perspective to food photography. This creator's unique style of photography is captivating and keeps us interested every-time!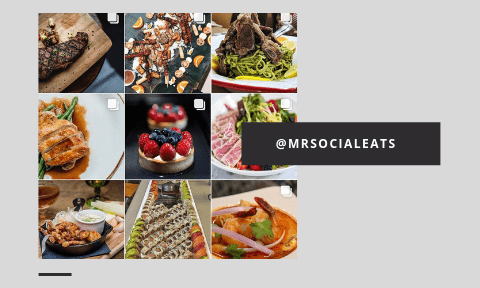 @mrsocialeats //
10.3k followers
Kiefer is a talented photographer
and an advocate of the Brampton/Mississauga restaurant scene. He regularly visits local venues, capturing mouth-watering videos in his Instagram stories. You'll also appreciate the motivational life-tips he occasionally shares in his stories.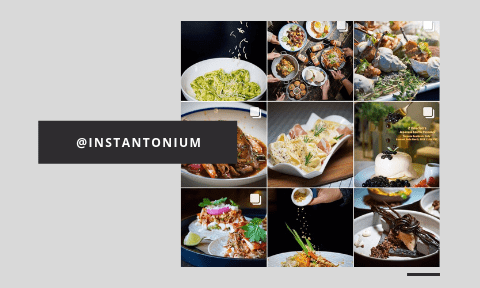 @instantonium //
8.7k followers
Anthony knows how to work the camera, and you can tell from the close-up action shots, he's no amateur. He often showcases a variety of options at each restaurant, while giving us an in-depth review of his personal favorites. We love hearing about the details!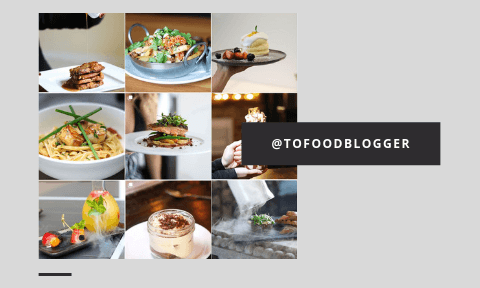 @tofoodblogger// 17.6k followers Getting perfect exposure is the key to capturing a crisp and detailed photo, and Ravi is an expert at capturing the perfect angles. His captions are also well-articulated, and often include an in-depth review of the dishes featured in his posts.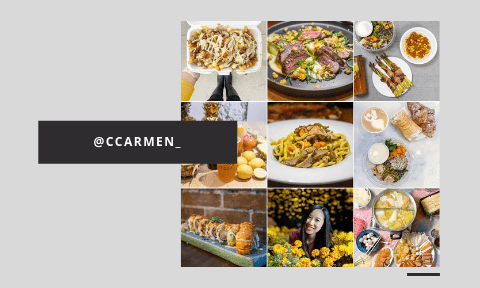 @ccarmen_ // 7.9k followers

Carmen's vibrant page covers all things food and travel, and her smile is sure to brighten your day!

If there's a new Toronto spot you want to check out, Carmen's page is the place to get an early peek.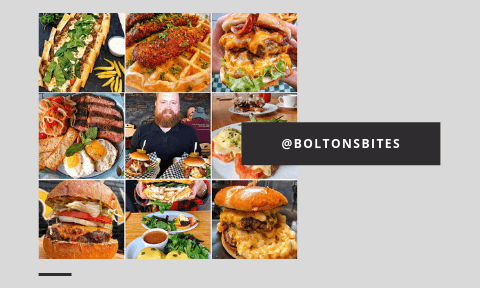 @boltonsbites
// 26.3k followers
Bolton's a true connoisseur of the Toronto's restaurant scene, and he's probably been to every Pho spot in the city. His Instagram photos are nothing short of mouth-watering, and you'll never get bored browsing through his hilarious mukbang videos.