Toronto is a vibrant city with many talented bloggers, social media personalities and influencers who can help you get the best results possible. There are thousands of different creators and agencies to choose from so it can be difficult to work out the right ones for your specific needs. That's why we've compiled this list of some exceptional Toronto-based micro-influencers who have proven themselves as authentic creators, nailing any brand collaboration that comes their way!
See Part 1 for the extended list of Toronto micro-influencers
Please note that this list is not a ranking of any sort. All influencers mentioned are listed in no particular order. 
We've also separated the creators in two categories— lifestyle and food/beverage. However you'll find many creators have content that overlaps multiple categories, and we encourage you to explore their social feeds for yourself.

Lifestyle Influencers & Creators in Toronto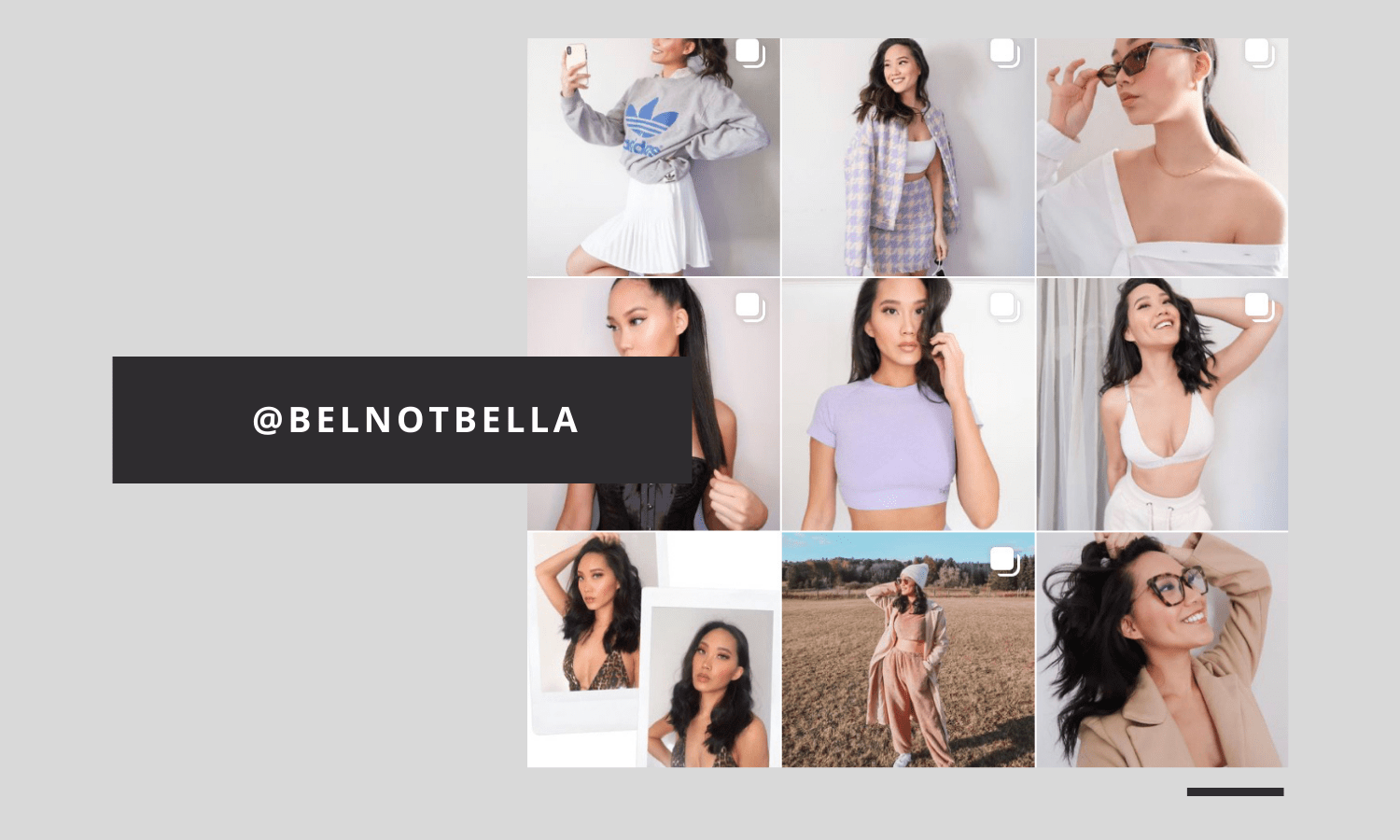 @belnotbella // 7.4k followers
 Specializing in lifestyle and fashion, Isabel showcases beautifully styled outfits and always makes a point to show her followers where she found her pieces. With a feed filled with trendy looks, she makes herself to be a fantastic creator to work with for fashion and lifestyle brands. She's grown a large following through her unique sense of taste that lends itself to her captivating personal style.
You can also listen to Isabel on her podcast, Breaking Bel, where she shares funny and intimate stories from her own experiences as a 20 something-year-old creator.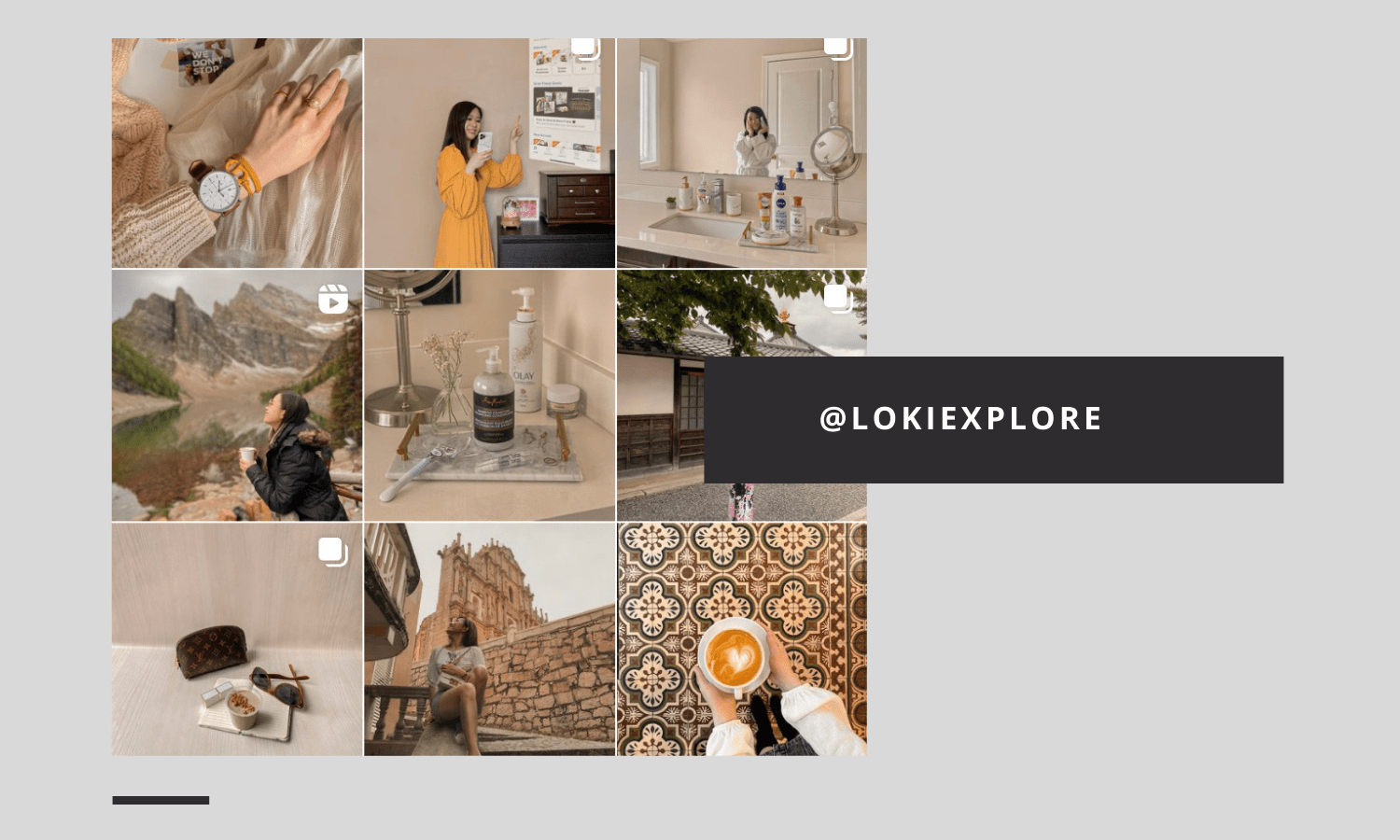 @lokiexplore // 10.5k followers
 With a uniquely curated and color-coordinated feed, Loki's attention to detail is always reflected in her content. She shares a diverse range of content that includes lifestyle, travel, fashion and food.
Loki's followers look up to her as a creator and photo editing expert, and she even offers image presets to help others edit their photos to perfection. She is perfect for luxury brands across a wide variety of industries and her content quality will exceed your expectations.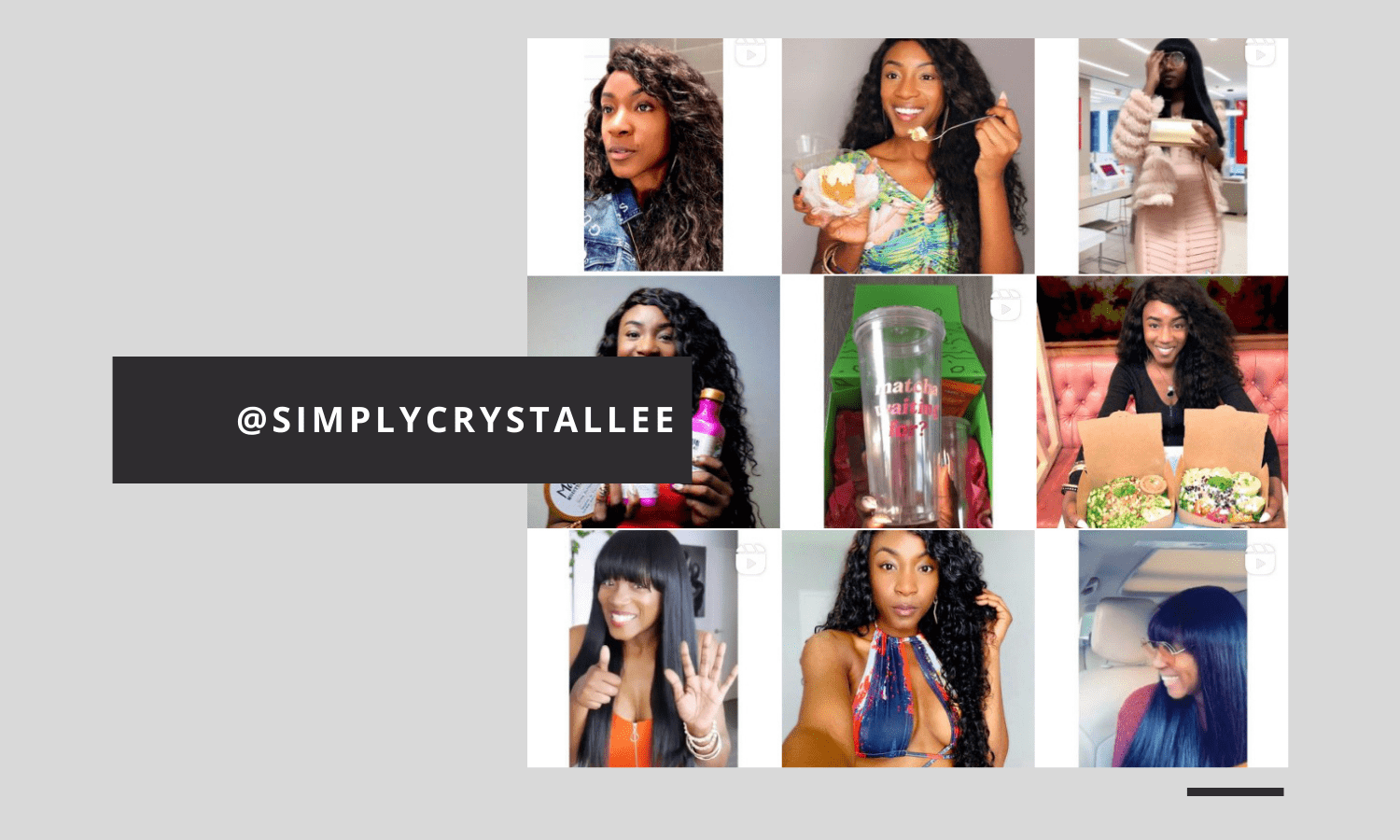 @simplycrystallee // 11.8k followers
Crystal focuses on style and fashion, making sure to inspire her audience through her outfits— but this doesn't stop her from also sharing the occasional food or beauty brand! As an entrepreneur herself, Crystal runs a women's apparel clothing store, so she understands what fashion brands are looking for when it comes to miro-influencer collaborations.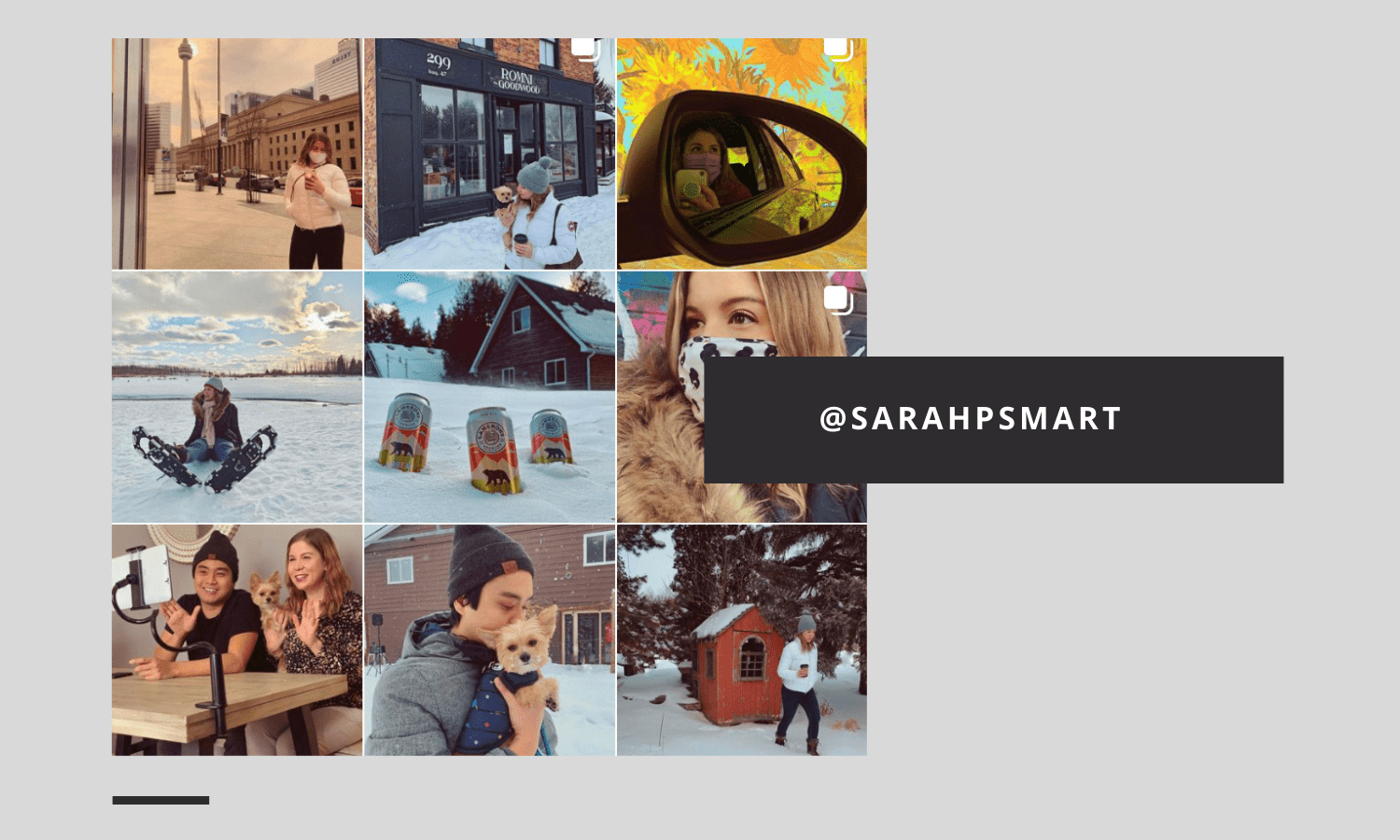 @sarahpsmart // 4.8k followers
 As a travel influencer, Sarah shares experiences from various hotels and destinations. Trusted for her recommendations, she shares interesting tidbits about each destination she visits— giving everyone the travel bug! Sarah is an obvious choice for brands in the travel and hospitality space, although her content also lends itself well to collaborations in the food, beauty, and health sector.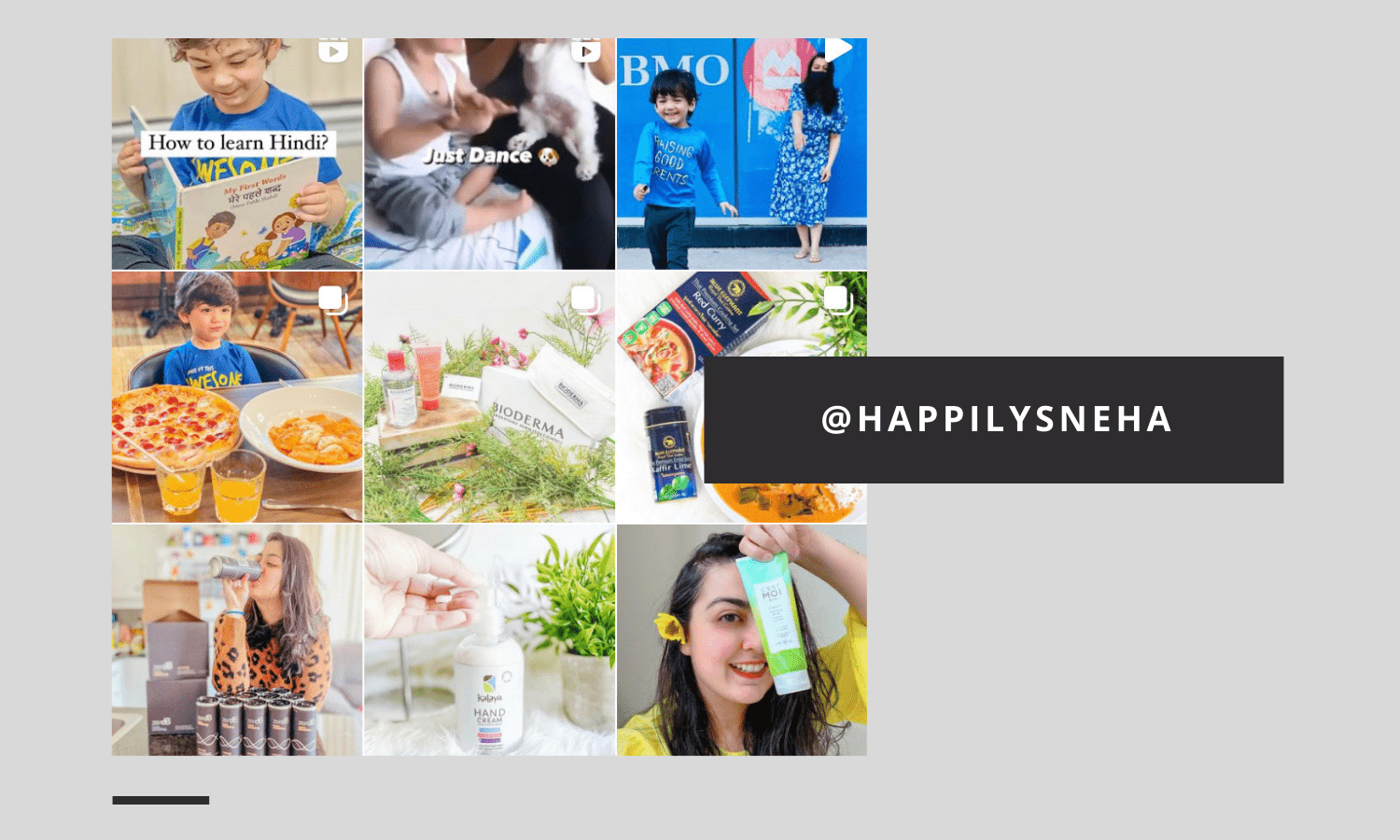 @happilysneha // 34.8k followers
As the founder of Suga Holic Bake Shop, Sneha is an entrepreneur and influencer who shares amazing food, lifestyle and parenting content. Sneha's brand collaborations are authentic and creative, often involving her adorable son. Her feed is diverse and engaging, perfect for food and lifestyle brands that are seeking family-oriented creators.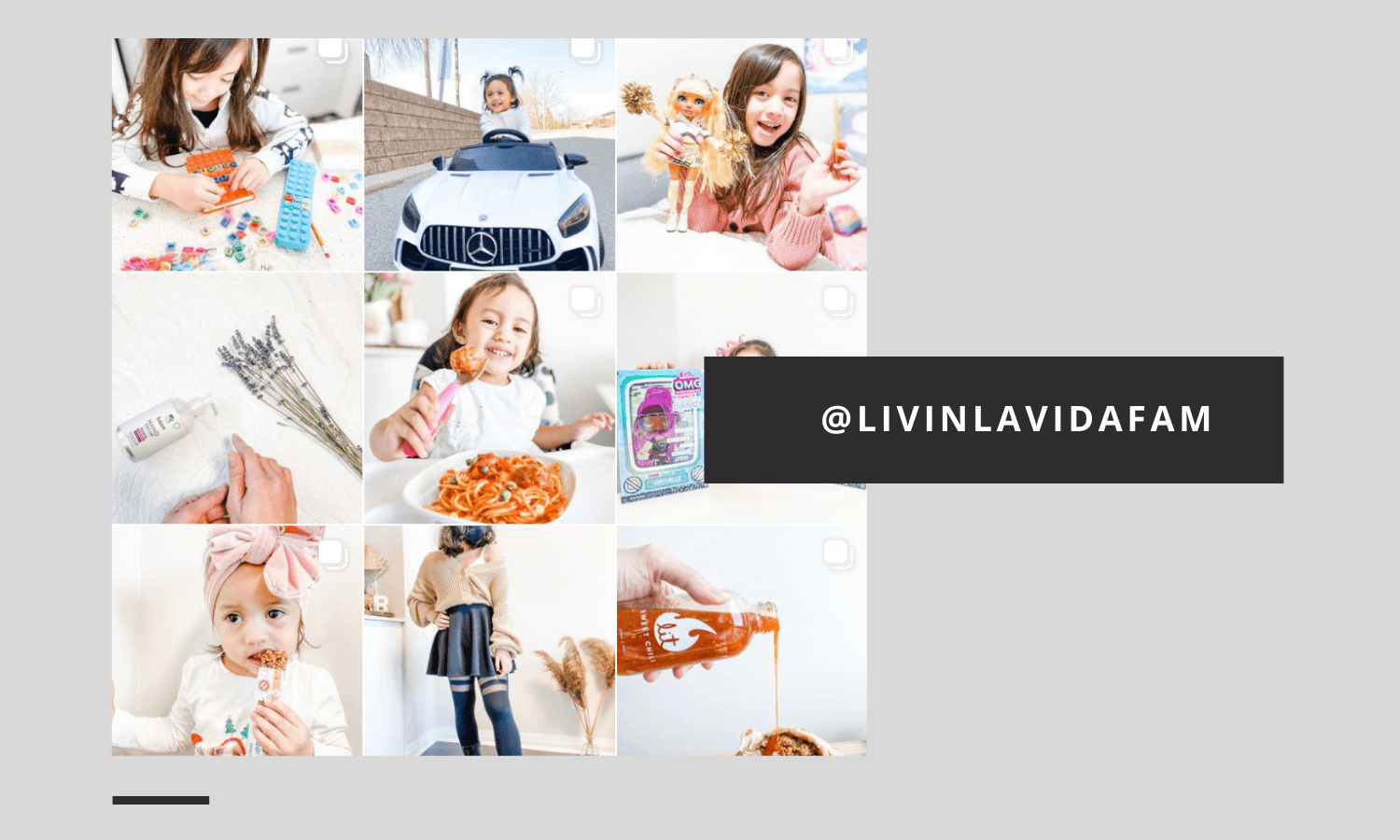 @livinlavidafam // 12.7k followers
Leslie and her 3 daughters will make you smile with their fashion, toys and food content! With a fun-loving and family-focused feed, this creator family is perfect for any brands that are catering to parents with young children. Leslie's also a talented home-cook and her (kid-approved) recipes and meal inspirations look like they're from a magazine!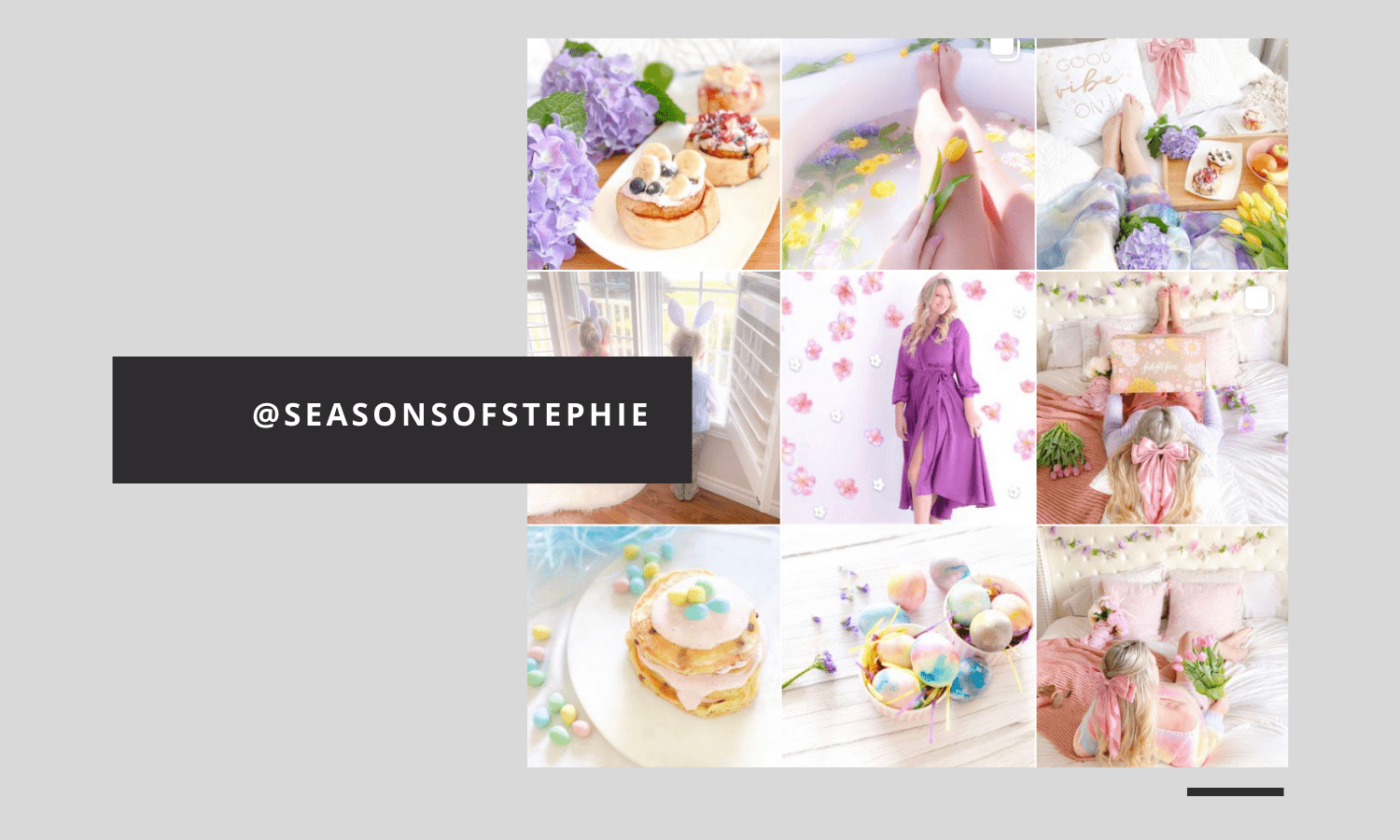 @seasonsofstephie // 11.2k followers
Stephanie's colorful and aesthetic feed showcases delicious recipes, stylish outfits, and her adorable twins! With tons of seasonal content, Stephanie is a fantastic influencer to work with if you're looking to focus your campaign around a specific holiday or time of year. From her gorgeous photos to her engaging reels, Stephanie knows how to truly engage with her audience.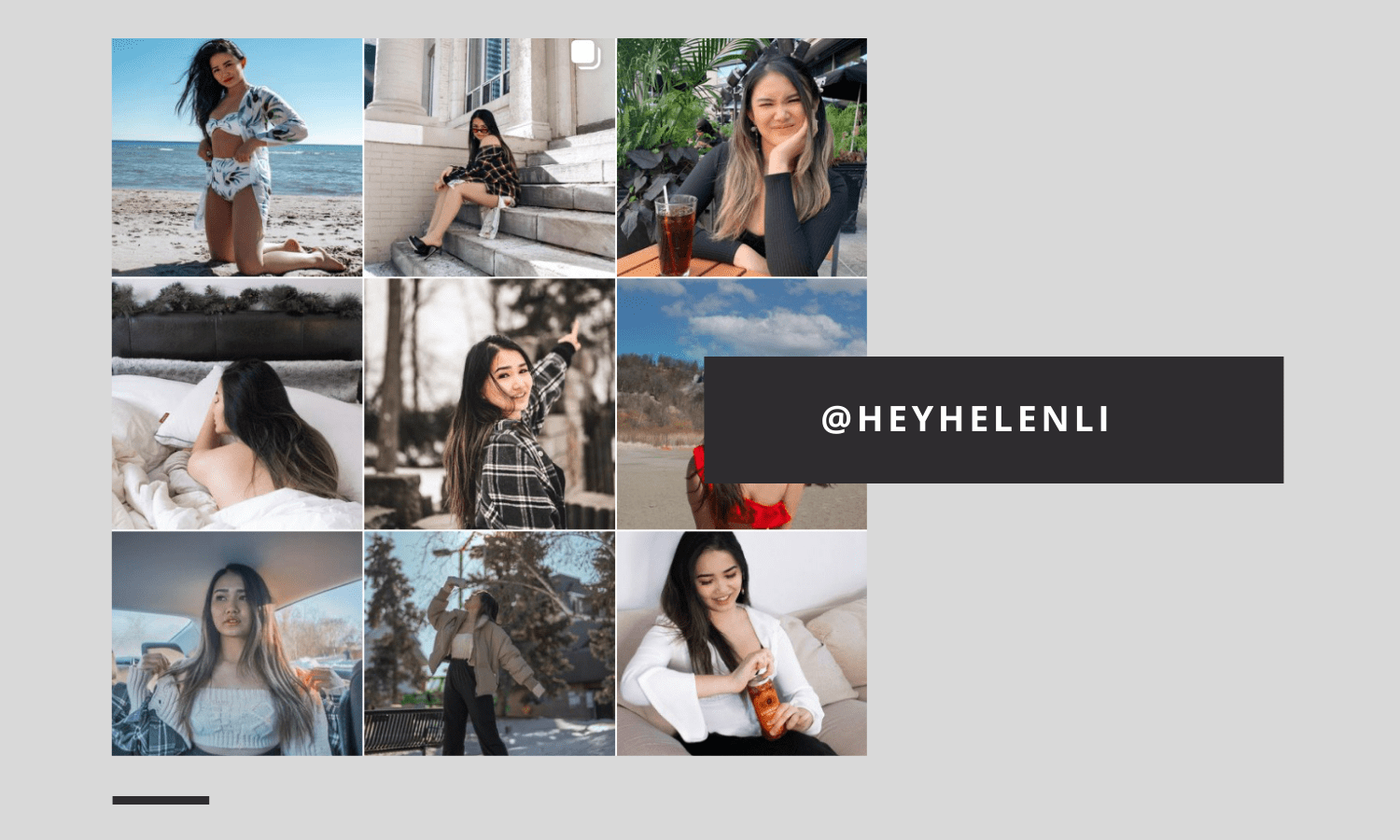 @heyhelenli // 11.5k followers
As a lifestyle and comedy content creator, Helen is not only killing it on Instagram but she's also a TikTok creator (with 600k+ followers and 75M views) and a YouTuber. Hilarious and relatable, she gets super creative with her content and can bring a fun twist to any brand collaboration!
Helen has a wide reach and an awesome following, and that's because she helps others, and she's very genuine in it too — you can easily recognize this in her content and hearing her speak (you can catch Helen on Clubhouse too).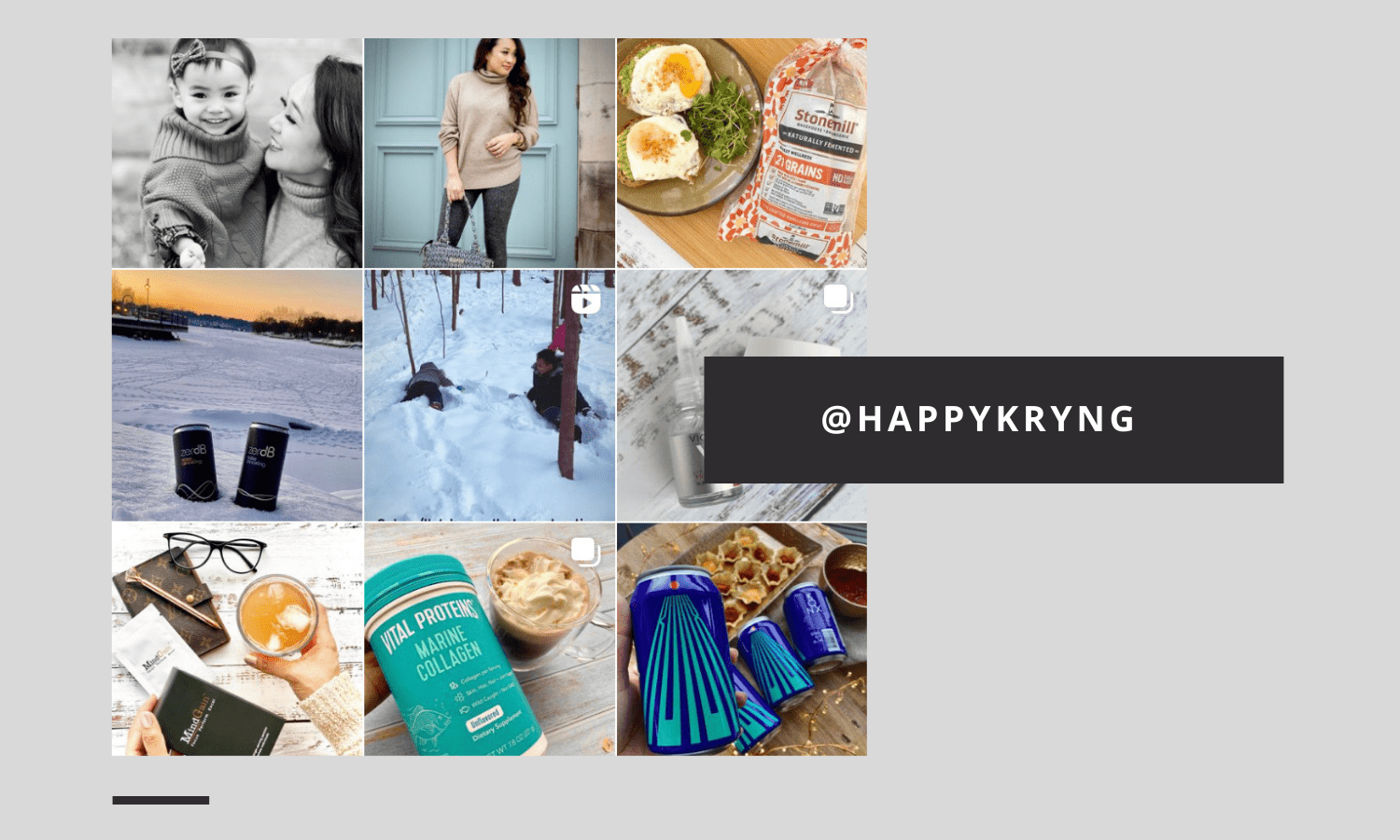 @happykryng // 13.2k followers
As a mom, nurse, and content creator, Yumi really can do it all! Yumi's well-rounded lifestyle is reflected in her feed, with content around food, beauty, health/wellness and her family's adventures. Her content is extremely versatile and is reflected in her style, themes and formats— and she always provides her honest opinions on products to keep it real with her audience.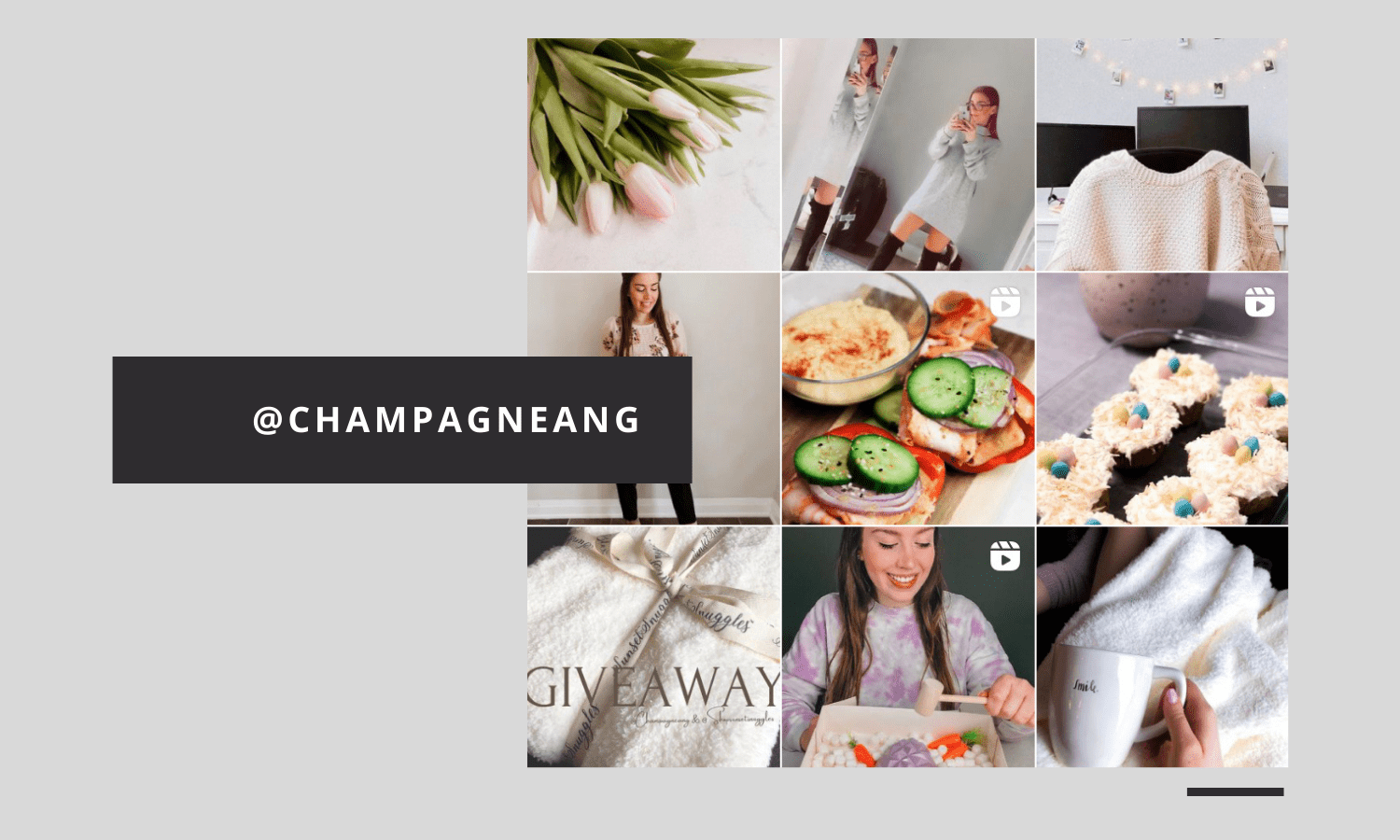 @champagneang // 5.7k followers
As a marketing professional, Ang has an in-depth understanding of brand goals when it comes to micro-influencer collaborations. Her feed focuses on positivity, food, and her lifestyle, which she never fails to capture beautiful images of. Ang is gluten-free, and a passionate advocate for health-driven brands that have GF options. And as her username may suggest, Ang shares content surrounding delicious and bubbly drinks, making her the perfect creator for food and beverage brands.
Food & Beverage Influencers in Toronto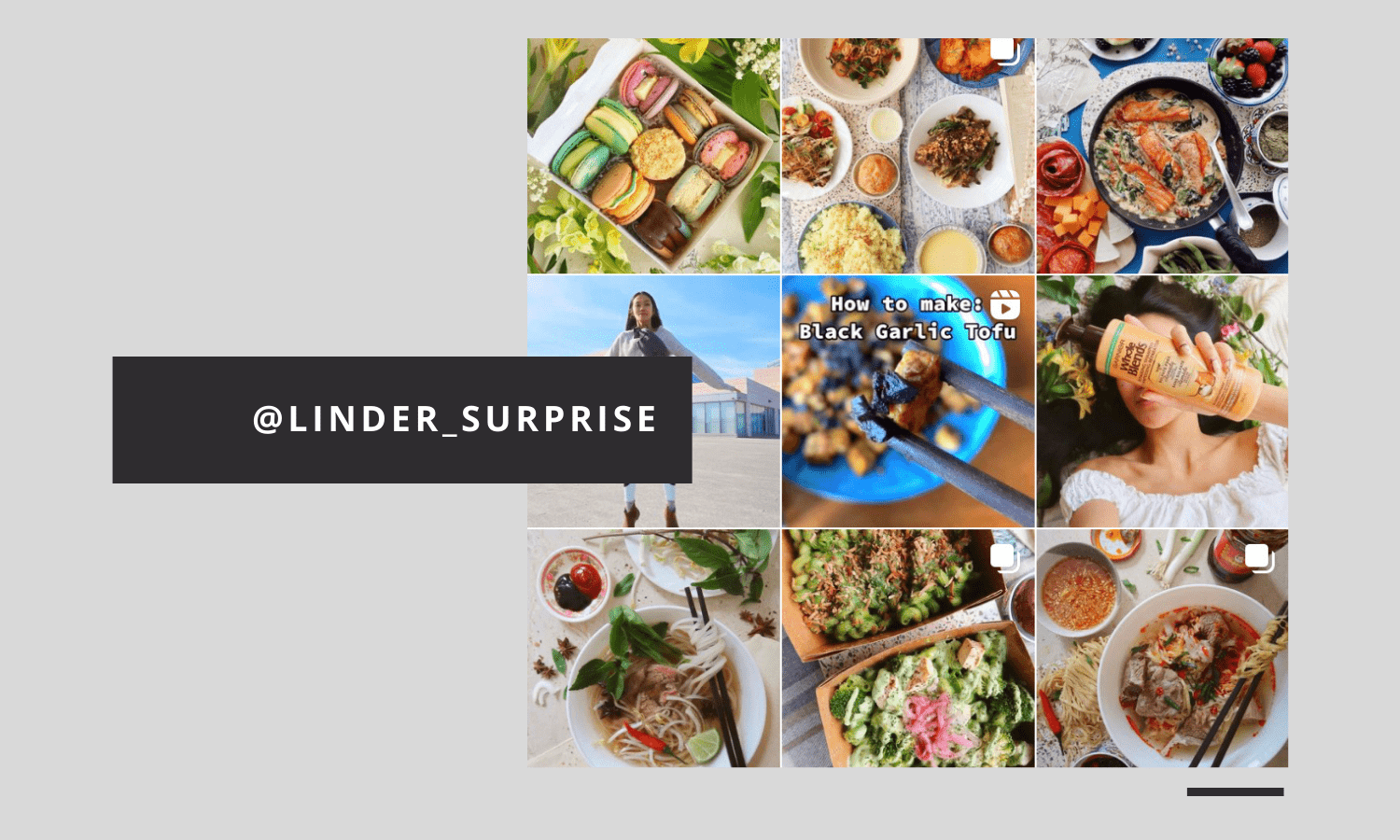 @linder_surprise // 6.9k followers
Bringing you amazing recipes through Reels and TikTok, Linda is a trendsetting and relatable foodie/lifestyle creator who is up-to-date on the latest social media content strategies. Linda also co-hosts Diary of an Asian Millennial podcast and has a presence of over 35k followers on TikTok!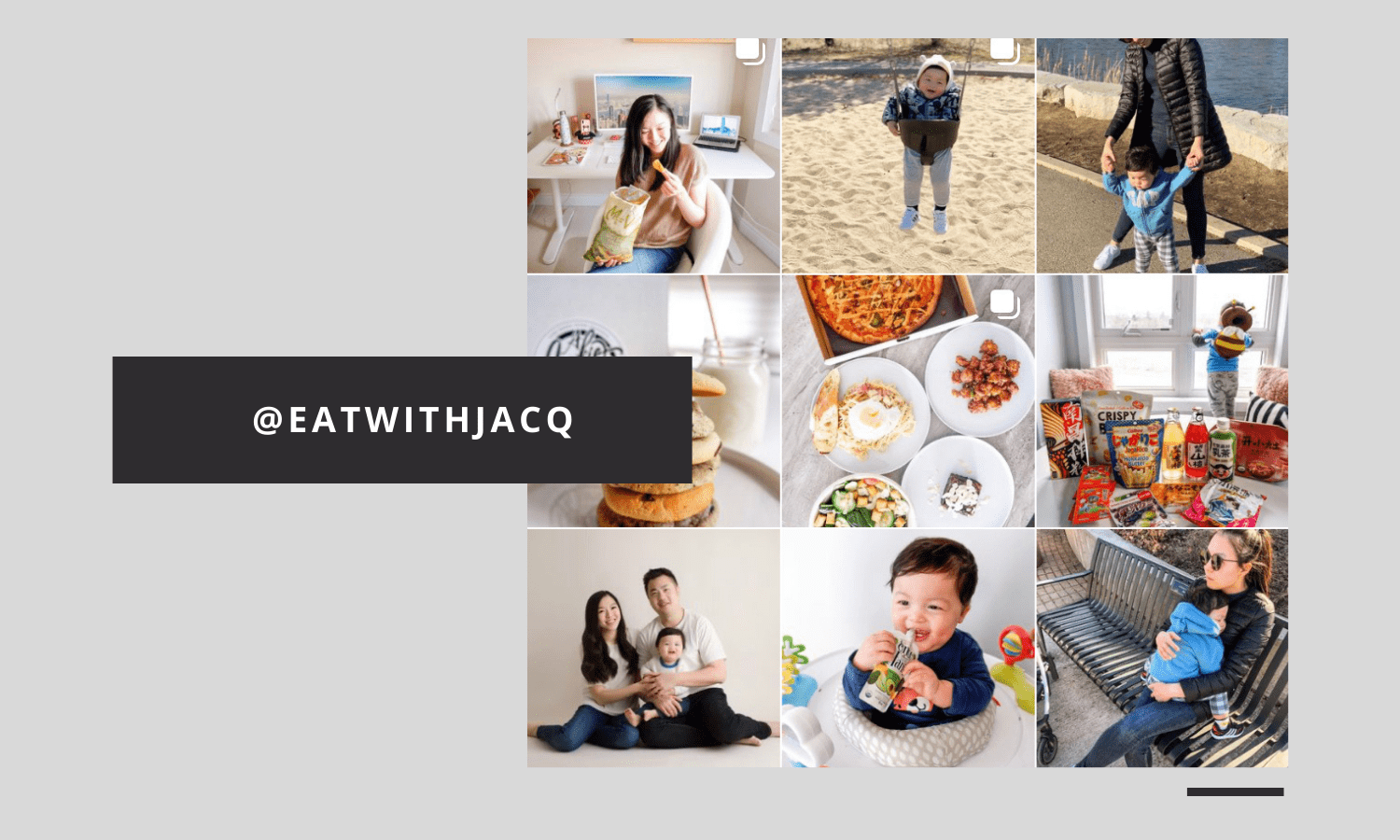 @eatwithjacq // 10.1k followers
As a foodie and a mom, Jacqueline's feed features mouth-watering dishes and snacks as well as her adorable son! Jacqueline's everyday content makes her authentic, genuine, and highly trusted by her followers. Brands looking for content on day-to-day lifestyle products, baby gear, or anything food-related can be sure to count on her for her creative flare.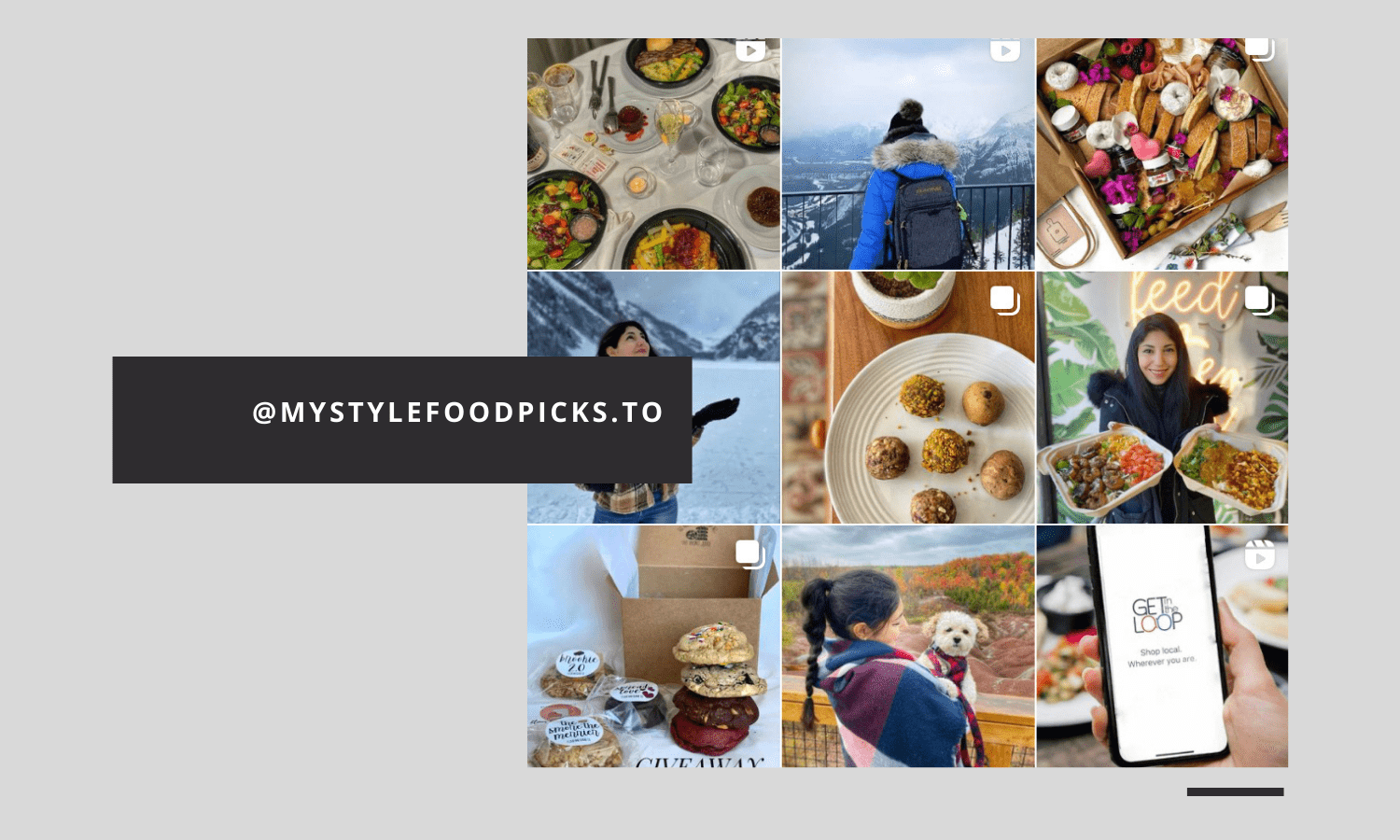 @mystylefoodpicks.to // 13.2k followers
Specializing in food, lifestyle and travel, there's never a dull moment for Asa! Her feed features content from her adventures near and far along with tons of aesthetically pleasing recipes. Asa is not only a micro-influencer on Instagram, but she's also a YouTuber/Vlogger, making her the perfect candidate for a multi-platform collaboration.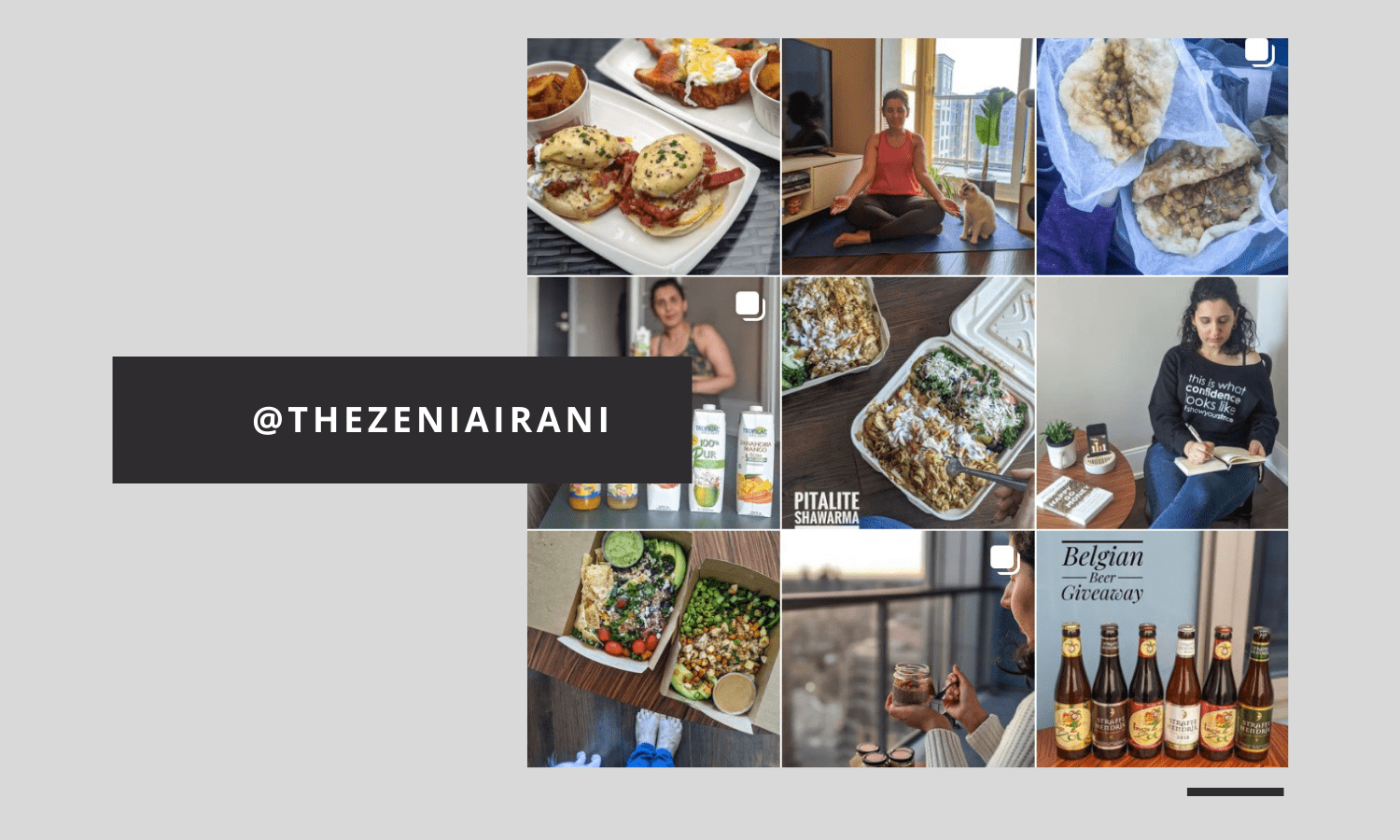 @thezeniairani // 12.8k followers
As a food and lifestyle influencer, Zenia not only shares exceptional content on her Instagram but also has a 2-time award-winning blog. Throughout the COVID-19 pandemic, Zenia has encouraged her followers to support local restaurants that have been hit hard this past year. Zenia captures amazing content of dishes from various cuisines, as well as her (pre-covid) travel experiences!
In addition to her visual content as an Instagram influencer, Zenia's blog provides thought-leadership and relevant info to people living with diabetes, which makes her a true advocate and resource for brands that are catering to this audience.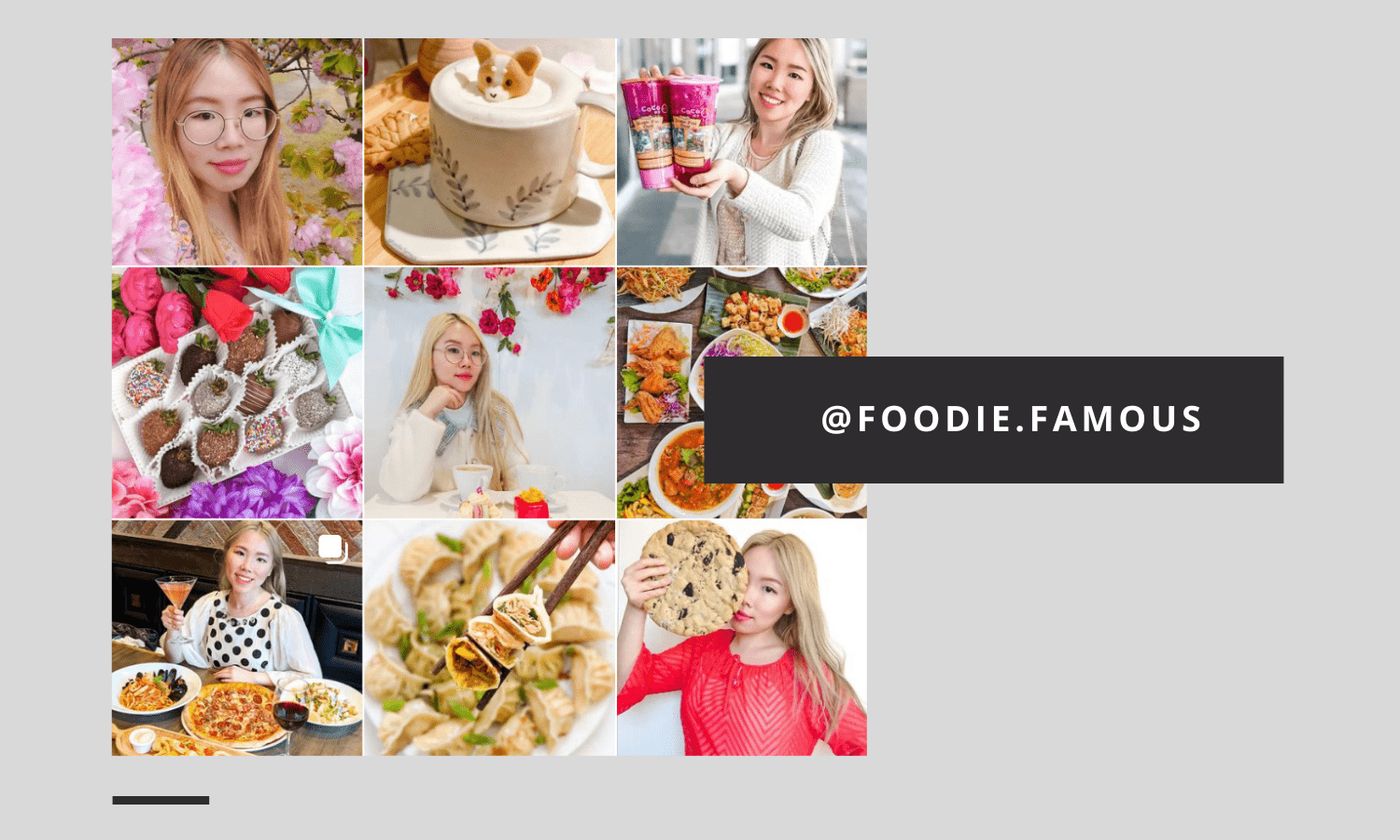 @foodie.famous // 18.8k followers
Linda's colorful and aesthetic feed features a great balance between meals and desserts. Given her extensive attention to detail with her photography, her content is no stranger to going viral. With over 90k followers on TikTok, Linda shows off super satisfying recipe creations and tutorials.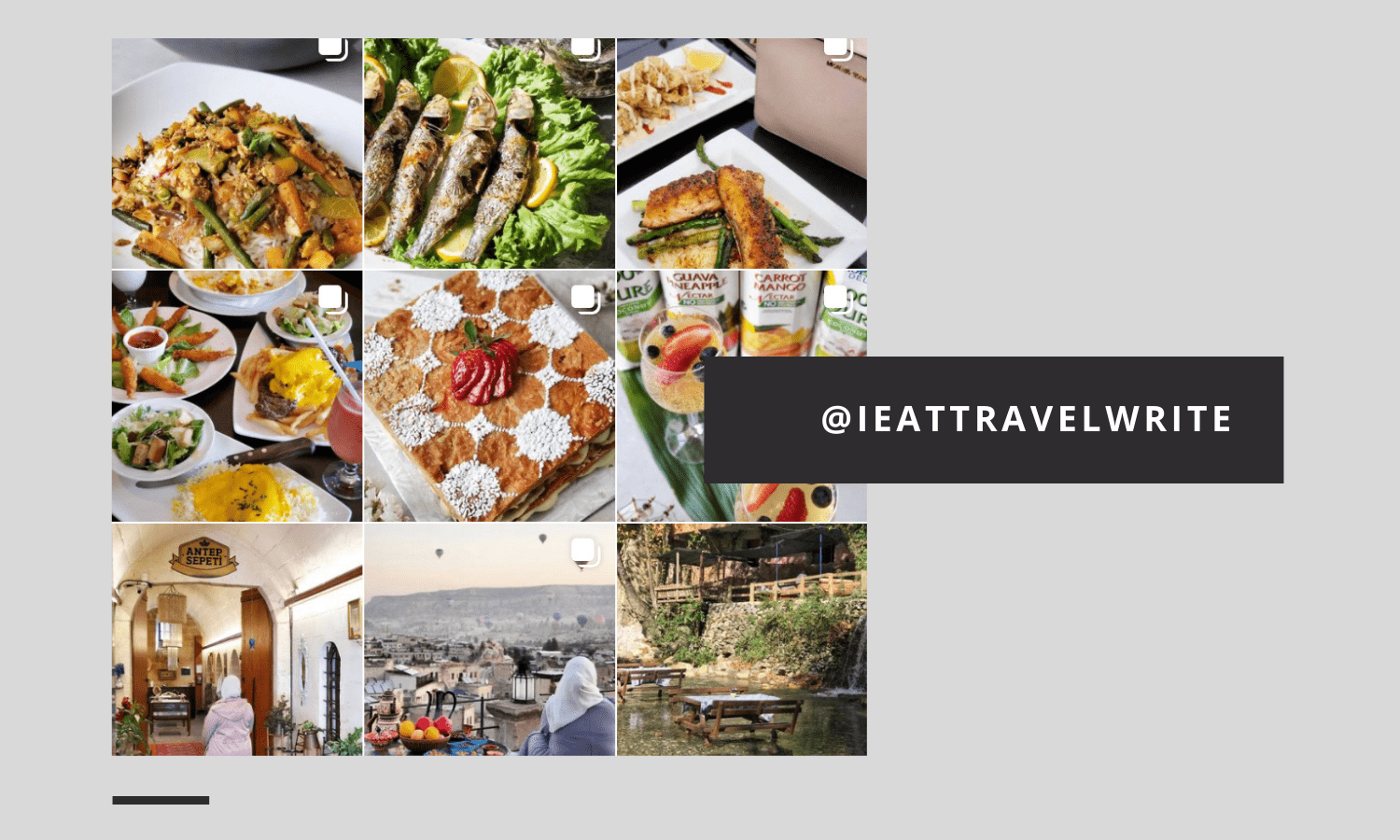 @ieattravelwrite // 4.7k followers
Zak shares incredible travel and food content, with a unique blend of positivity and mindfulness. Zak often prompts followers with questions to respond to, such as "What are your fears, and how do you plan on overcoming them?" Or, "Share one of your dreams below." This creates an intersection of engagement and authenticity, allowing followers to connect with Zak at a deeper level.
Zak not only creates stunning photos but is the perfect influencer to work with for brands that want to emphasize positivity and mindfulness in their marketing efforts.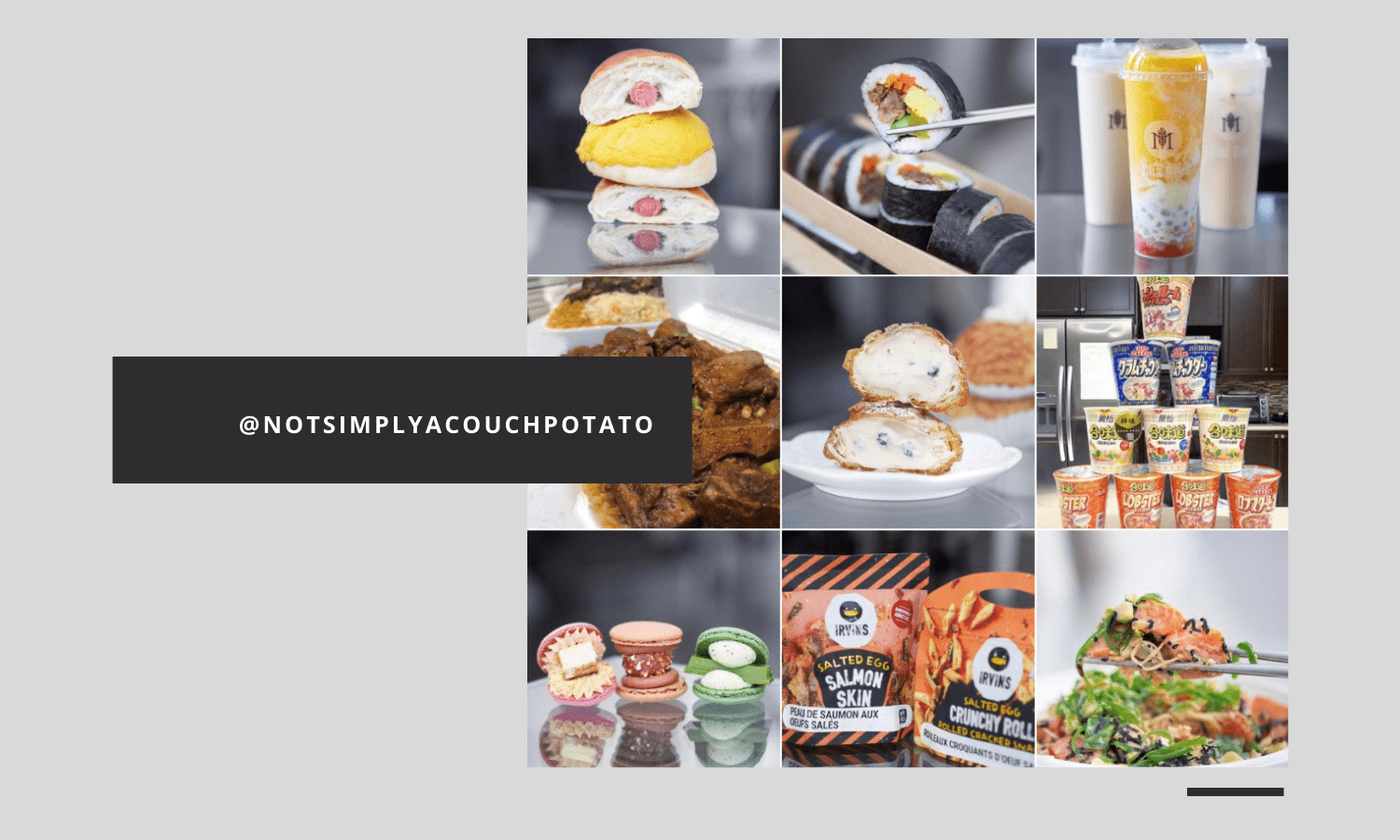 @notsimplyacouchpotato // 5.3k followers
 As her Instagram handle suggests, Ann is always on the go, trying plenty of new foods and sharing spots to recommend to her followers. Ann always maintains full transparency with her experiences (oftentimes going into extensive detail, but it's always so entertaining) making her more relatable and personable to her followers.. it almost feels like you know her in person!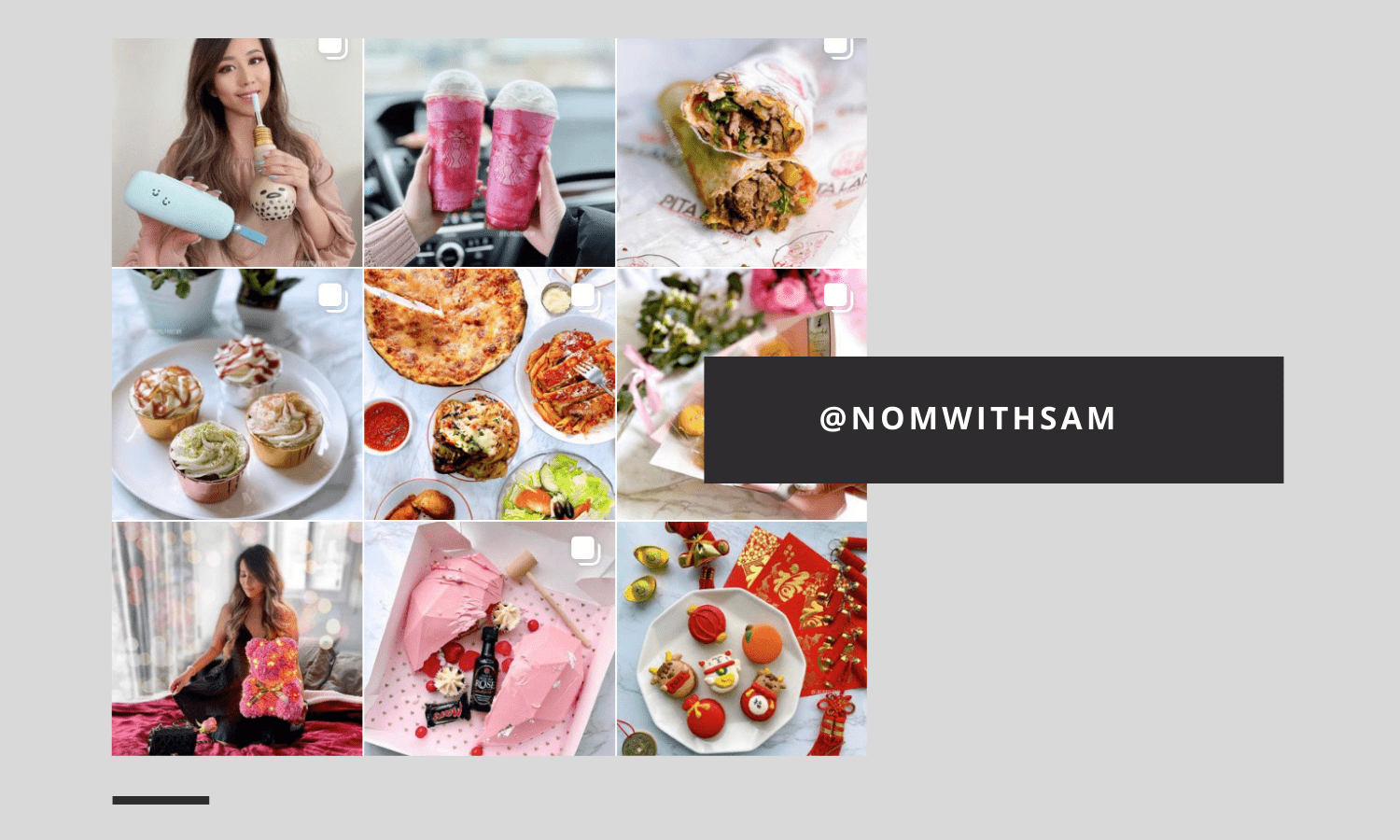 @nomwithsam // 3.4k followers
 As a digital marketer and creator, Sam knows just want brands are looking for when it comes to influencer collaborations. With an amazing eye for colors and seasonal themes, her photos are always top-notch. If you're a food or beverage brand that's looking for aesthetic content, you should definitely give Sam a shout for your next influencer campaign!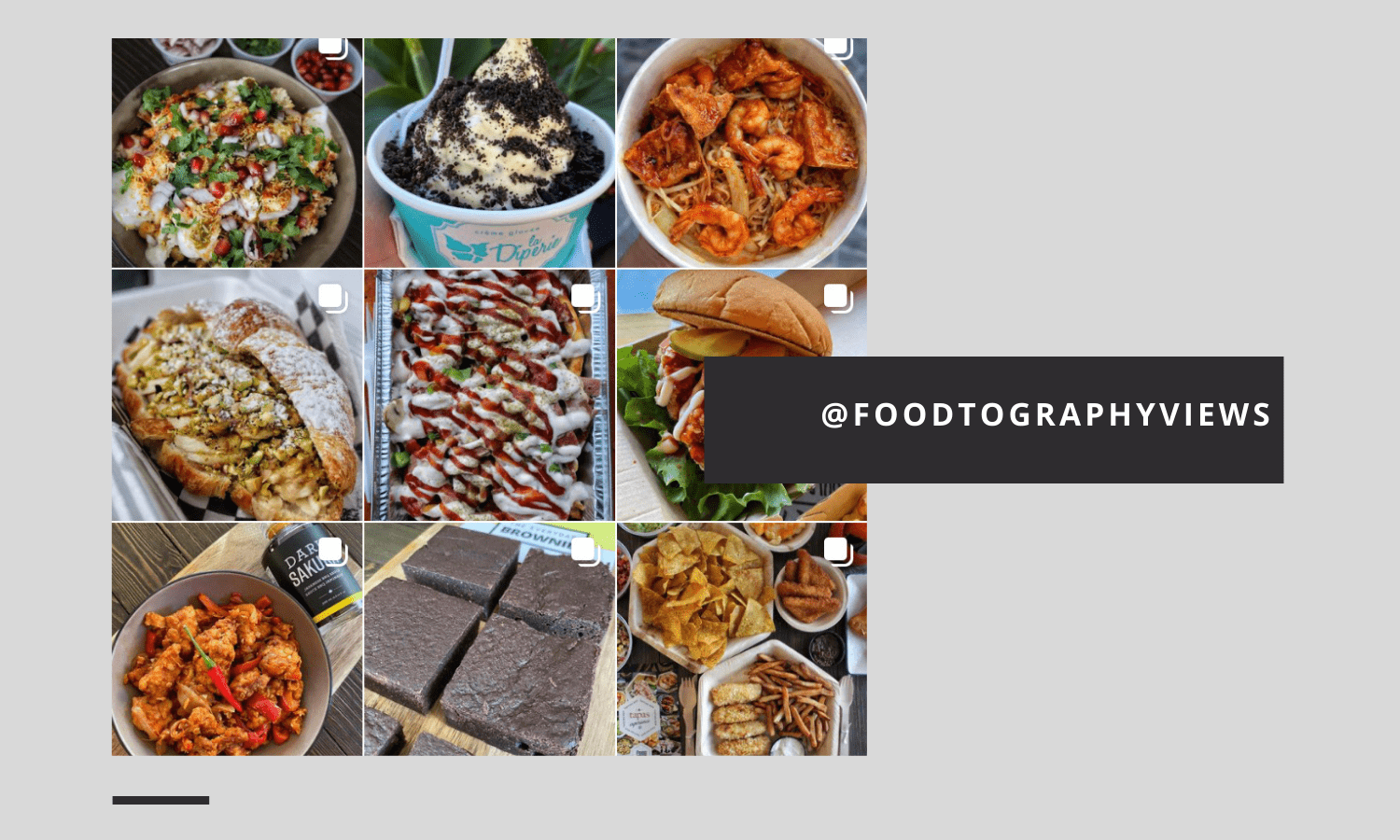 @foodtographyviews // 6.6k followers
Hamza's feed is a mix of both sweet and savory, with selections from a variety of cuisines such as Vietnamese, Italian and Turkish— just to name a few. Hamza's content will inspire you to expand your palate and try new foods. Giving his audience an introduction to both trendy and local restaurants, his page is always bound to have recommendations for just about anyone!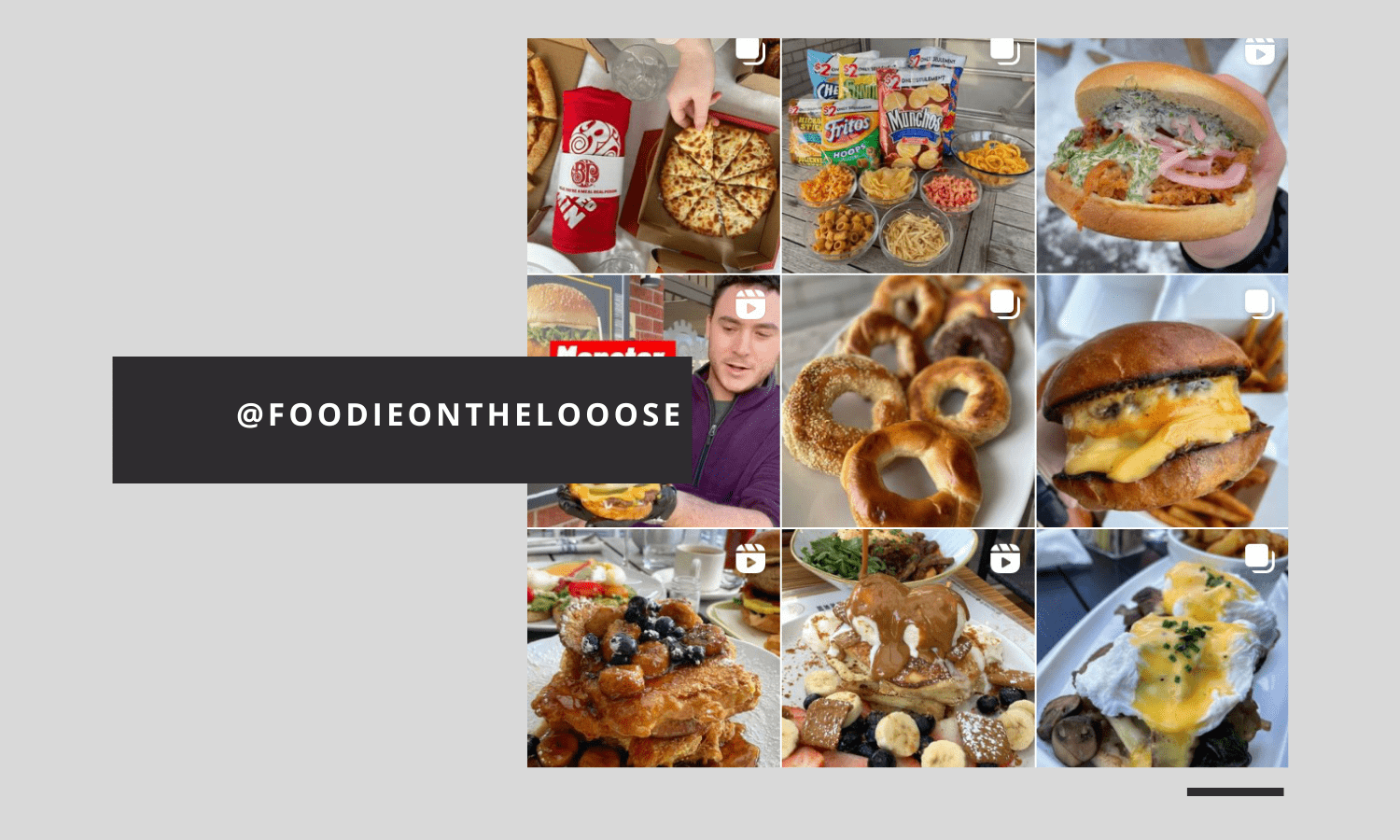 @foodieonthelooose// 15.9k followers
Priding himself on helping people find the best places to eat in Toronto, Ori's feed is filled with excellent local restaurant suggestions. Even throughout the COVID-19 pandemic, Ori has continued to build his brand by capturing exceptional photos of takeout items. With over 18k on TikTok, Ori goes even further into his local recommendations and captures the full essence of the foods he tries. Ori is also the host of The Edible Talk podcast, making him a well-versed foodie in every regard.
Final Thoughts
Our creator community at Node is constantly growing and we'll be publishing more of these articles to showcase the top up-and-coming influencers in each city.
Whether it's through our platform or another, we encourage you to reach out to these micro-influencers for your next brand collaboration!
If you're a business looking to collaborate with these influencers, contact us here.